Ruth O'Reilly has aired her frustration at the IRFU's "distinct lack of strategy" with regard to the women's game and described the move to bring in a coach on a part-time basis as hugely disappointing.
Tom Tierney stepped away from the position after a dreadful World Cup which saw the host nation finish eighth of 12 teams.
On Tuesday the governing body advertised for a part-time head coach on a six-month term to replace Tierney, a move which drew stinging criticism.
Tierney had been employed on a full-time basis on a three-year contract.
Prop O'Reilly was part of the World Cup squad but had to withdraw after the pool loss to France due to a back injury. She was strongly critical of the regime and preparation afterwards, and her frustration has deepened after the latest developments.
"I think it's hugely disappointing for those of us involved in the sport and hopefully for those outside of it," she told RTÉ Radio 1's Morning Ireland programme.
"It signals maybe where the thinking is within the IRFU at the moment and it shows to me a distinct lack of strategy on their behalf or any long-term strategy certainly when it comes to the women's game.
"It seems, according to some of their statements, that they didn't have any great uptake on the offer internally when it was discussed.
"So this part-time/casual role seems to be an attempt to get someone in for the role to get them over the upcoming Six Nations with a view to possibly reviewing it again after that. It seems like they haven't put a whole pile of thought or time into it.
"Everyone knew Tom was going to be leaving the position post World Cup, that was known well in advance of the World Cup kicking off. You'd wonder why the wheels weren't put in motion to have something in place as soon as that tournament finished."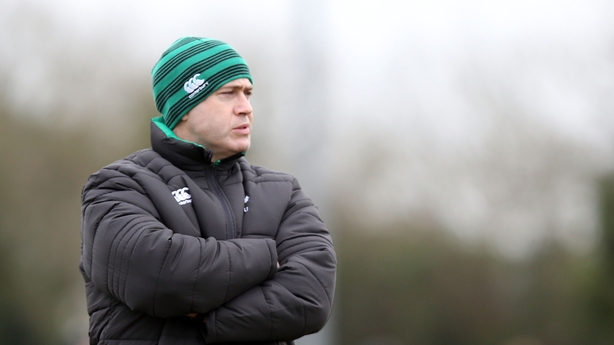 On Wednesday Philip Doyle, who preceded Tierney at the helm, urged the women's team to fight back against the appointment of a part-time head coach.
"I'd love to see the IRFU once and for all state what their long-term plan is for the women's game, from underage representative to the AIL and inter-provincial," he said.
"Where are we going with this? It is a full-time job.
"When I was doing it at the end, it was a full-time job for me. I was holding down my own job at the same time which was an incredibly hard thing to do. It can't be done, not in this day and age and not to the level that the ladies need to have in order to go forward.
"It's (the players') decision but they have to stop leaving it for everyone else to step up.
"It's their decision but there comes a time in my point of view where enough is enough. And enough is enough."