Seán O'Brien says he had a "relaxed" conversation with Lions head coach Warren Gatland following his recent criticism and insists the issue has been put to bed.
Gatland said he was hurt by the Leinster flanker's public criticism of the summer tour to New Zealand, claiming it "took the gloss" of the drawn series.
The Lions coach, who has confirmed he will not be in charge for the South Africa tour in 2021, also said he was waiting for O'Brien to return his call to discuss the comments.
Speaking at the One Zero event in Croke Park, O'Brien said he has cleared up the criticism with Gatland and the coaching team.
"I spoke to all the coaches about what I said," he told the audience.
"I also a lot of positive things, but the media jumped on the negative side of it."
The 30-year-old insisted he thoroughly enjoyed the tour and conceded Lions management is a difficult role to achieve success.
"I felt it needed to be said for things to move forward.
"It was twisted and turned (his comments) a little bit, but I stand by what I said."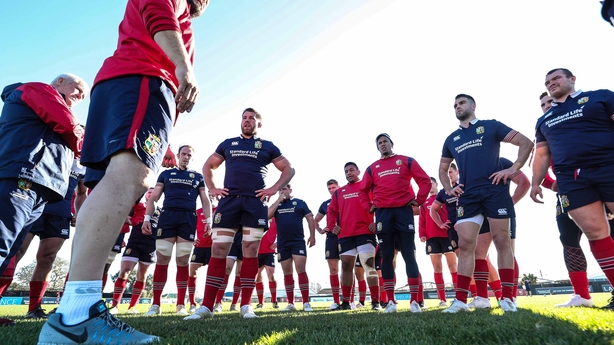 O'Brien posted a statement on Twitter following the furore to "clear the air" and admitted it was an unwanted distraction as he tried to focus on matters on the pitch.
"I said what I said and he had no problem with it either"
While the concerns of senior players, including O'Brien, were relayed on tour and implemented, Gatland told reporters this week he was taken aback by the criticism and was disappointed that the Ireland international failed to return his voice message, receiving only a text message three weeks later.
O'Brien confirmed that the two had in fact had a cordial discussion on the phone.
"That's done. What happened was I don't check my voicemails that often. After it happened (interview criticising the Lions) I rang Rob Howley and Andy Farrell. I checked my voicemail and text Gats saying, 'when is a good time to give you a call?'
"I didn't get a response for a couple of days. His response was to give him a call whenever. I text him yesterday saying, 'I'll give you a call after training today's 
"I rang him and then got off the phone and I saw all his quotes."
He continued: "The conversation went very well, it was very relaxed. I said what I said and he had no problem with it either. He obviously said he was a little disappointed, that it could have been dealt in a different way.
"I explained my situation and all the positives in the interview.
"I said I'll see you in a few weeks for a pint."