Warren Gatland has ruled himself out of contention to coach the British and Irish Lions in 2021.

Gatland revealed that he "hated the press and negativity" in New Zealand surrounding the Lions' 10-match tour, which was highlighted by a drawn Test series against the world champion All Blacks earlier this year.
And he added that he was "hurt" by Sean O'Brien's criticism of the coaching staff on the tour. 

At one stage during the punishing six-week trip, the New Zealand Herald newspaper published a cartoon depicting Gatland as a clown, complete with red nose.

After serving as Lions head coach in Australia four years ago, winning the Test series 2-1, then holding New Zealand across three memorable games, New Zealander Gatland would be viewed in most quarters as a clear favourite to lead the 2021 South Africa tour.

But speaking to reporters on Monday, Wales boss Gatland said: "I'm done. I hated the tour. I did. I just hated the press and the negativity in New Zealand.

"When I look back on it now, there were a lot of things that were satisfying and what an achievement it was, but it was tough work. It was hard."

Asked about potentially throwing his hat into the ring for South Africa, Gatland added: "I wouldn't subject myself to that.

"What I've learned from my Lions' experiences is how difficult it is to put some continuity together in terms of people and staff, and the lack of preparation time. Let someone else do it. Let someone else reinvent the wheel."
Sean O'Brien, a pivotal figure in the Test series, claimed in an interview with Newstalk's Off the Ball last month that the squad had been over-trained in advance of the tests.
O'Brien believes the Lions could have won the series 3-0, and he also aimed verbal fire at Lions assistant coach Rob Howley, who had responsibility for their attacking game, saying he struggled to get his message across and that Johnny Sexton and Owen Farrell "drove everything" in attack during second Test week.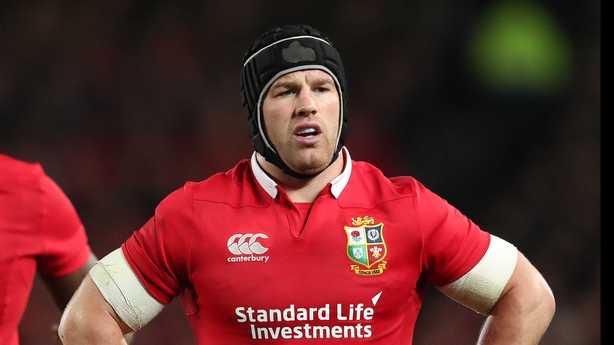 Gatland reacted to O'Brien for the first time on Monday, telling reporters: "I was disappointed. I have to be honest - It took a bit of the gloss off the Lions tour.

"I went,' Phew!' If he wanted to say something, then there is a different forum rather than being critical. No-one has ever in the history of the game taken on a tour of that magnitude or difficulty.

"Did we learn as coaches from that experience? Would we have done some things differently? Of course we would. That's part of coaching, part of the experience. If he was going to make some comments, then he could have done so in a different way.

"You watch how hard the coaches and the back-room staff worked - they worked their absolute b*****s off on that tour - and then to have someone come out and make a comment like that ... it really, really did hurt."

The head coach revealed he subsequently rang O'Brien to express his disappointment, adding that the player texted him saying he had been taken out of context. "I texted to say he could call me at any time, but I've not heard back from him," Gatland added.

"The disappointing thing, I thought Sean's comments were disrespectful to New Zealand, saying that we should have comfortably won the series 3-0. I don't know what planet he is on, but I was on a different tour to him if he thought we should have won comfortably.

"To be honest, you take 41 players on tour and you are not going to keep everyone happy. There are going to be players disappointed, feeling they haven't had a chance or an opportunity. I understand that. That's the nature of professional sport.

"There is no doubt Sean O'Brien had a fantastic tour. He played exceptionally well. There is no doubt about his contribution on the playing field. He was excellent.

"In the changing room, as a voice, from a leadership point of view, he contributed extremely well. It's only fair to acknowledge that. He was outstanding in the way that he did play and contribute."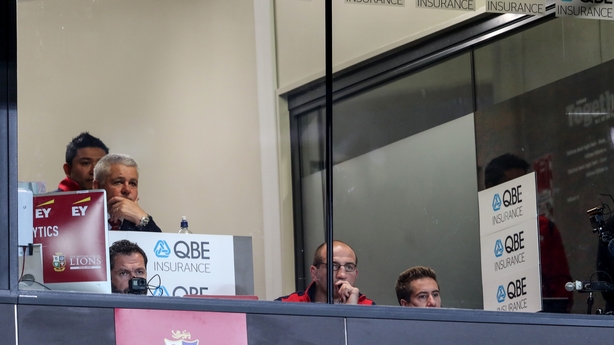 Gatland's Lions recovered from losing the opening Test to topple the All Blacks a week later in Wellington, before the Eden Park decider ended 15-15. It was the Lions' second-most successful New Zealand mission in history.

"I think when you reflect back on it, it was some achievement. When you think of the quality of the opposition," he added.

"Previous tours, you could go on a Lions tour and have a midweek game where you know you can back off a little bit and make some changes and the guys can still comfortably win the game. And that allows you to recover a little bit.

"But the quality on this tour was relentless. You had to make sure you did the best you could and preparing for the quality of opposition.

"There was something magical about the Lions - the games, how close they were, the intensity, the atmosphere of the crowds. That was special.

"For the people involved and the future of the Lions, people should be doing as much as possible to protect that. That has to be, in my opinion, rugby people who see the value of the Lions and understand the Lions and what it means to a lot of people.

"I just hope there are power-brokers who consider the importance of the Lions for the future and not their own self-interest, as that would be a shame."