Munster expect to name a replacement for the departing Rassie Erasmus "in the coming weeks" after whittling their options down to one candidate.
Erasmus, who led Munster to the Pro12 final and Champions Cup semi-final in his first and only full season in charge, will return to his native South Africa to take up the position of director of rugby with the Springboks at the end of the year.
Speaking to RTÉ Sport, IRFU high performance director David Nucifora confirmed that a replacement is expected to be confirmed shortly.
"We're a fair way down the track," he said. "We'd be hopeful that we can have something announced in the coming weeks.
"We have spoken to a number of people over the past few months, but we're down to talking to one person more seriously now."
Dave Wessels, Erasmus' former assistant at the Stormers has been heavily linked with the post, with reports in Australia suggesting the 35-year-old was flown from his Australian base to discuss the vacancy.
The 35-year-old former Western Force coach has been linked strongly with taking the Melbourne Rebels post before Munster signalled their interest.
Nucifora admits that ideally they would have preferred Eramsus to remain in situ until the end of the season, but the province have worked as best they can with the "unique" situation, with Nucifora taking positives from the mid-season change.
"The best thing to work out what is best for both parties and that is what we have done."
"Ultimately, if you have a coach who has already made up his mind, he's been given an opportunity to coach at the highest level of the game back in his own country, then to try and deny him that and say he won't be released, that's not going to work either.
"The best thing to work out what is best for both parties and that is what we have done.
"We're lucky to have had him for the period of time that we did and get him away from South Africa. He's done a great job in a short period of time here and our job is to build on that.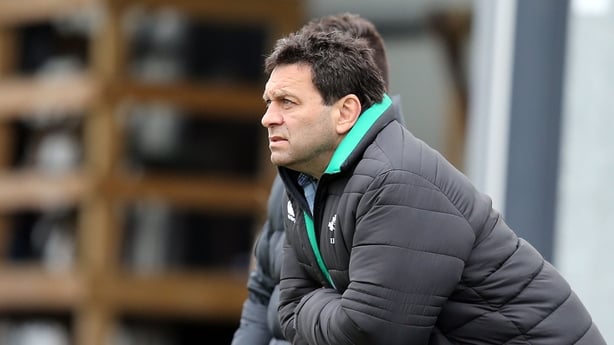 "To be able to engineer a handover, which you don't normally get in professional coaching, where they can spend a matter of weeks or longer together to make sure it is as smooth and seamless as it can possibly be.
"It was all about the person and getting the right person. I do think we are going to benefit from having the two of them working together for a short while."
With the passing of Anthony Foley (head coach) and now the departure of their Director of Rugby, Munster's management team structure is also likely to undergo change.
"It will be a similar type role, it might not be the exact same," he responded when asked if the new appointment would be a direct replacement as a Director of Rugby.
"The skillset that Rassie had was unique, and we want to make sure that we can't necessarily go out there and try to replace like with like, you are always going to get a difference in a person's strengths and weaknesses."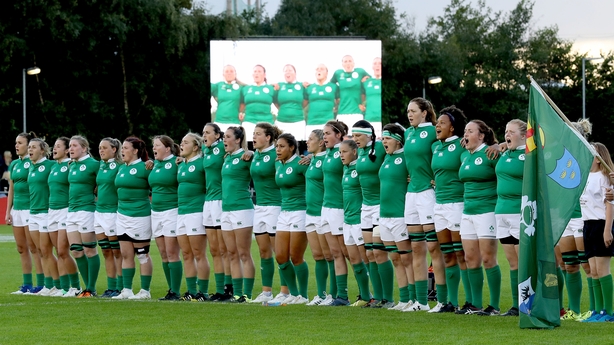 Nucifora also said that the IRFU is carrying out an extensive review on the women's rugby after a disappointing World Cup, though the focus won't be just the senior international side.
Hosts Ireland finished a eighth, with below-par performances and reported player discontent culminating in two defeats in the fifth to eighth place play-offs. Head coach Tom Tierney subsequently tendered his resignation.
"We're not just looking at the representative, national game," Nucifora said.
"A lot of the work for us needs to be done at club level. It needs to be built up and made stronger."