Both South African teams opened up their Guinness Pro14 campaigns with heavy defeats but Leo Cullen knows Leinster must respect the sides as they prepare for a double-header in the Southern Hemisphere.
Leinster sit top of Conference B courtesy of last night's win over Cardiff Blues and on Tuesday will depart for the long trip to South Africa.
The four-time champions will first meet the Southern Kings next Saturday in Nelson Mandela Bay Stadium before a clash with the Toyota Cheetahs (22 September).
Despite the late notice for the arrival of the two former Super Rugby sides into the competition, Cullen has been keeping tabs.
"These [changes] had been mooted, I watched a lot of them in Super Rugby," the former Ireland second row said.
"The Cheetahs, the core of their team stayed together for a large part of the Currie Cup. I watched a lot of the Currie Cup matches as well. Their team has changed slightly.
"The Kings have changed drastically from what I would have seen in Super Rugby. Their squad is completely different.
"I saw their Scarlets game last week (57-10 loss). That's our only true reference at the moment.
"I'll look back at some of the games they played at home, at Port Elizabeth.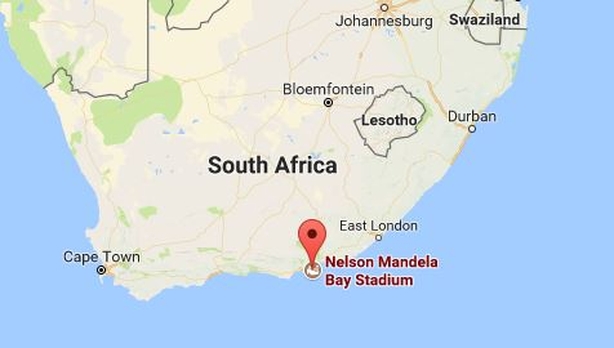 "They are a different proposition there, they had six wins in Super Rugby.
"They were slow starters but they gradually got better and better. They seem to be a very well coached team, they've taken some impressive scalps along the way.
"They would have been perceived as one of the weaker teams in the competition. They won away at the Bulls, they won away at Sydney Waratahs, they won in Argentina against the Jaguares, they picked up three other wins as well so they have decent pedigree.
"We need to make sure we pay them full respect, prepare as well as we can given some of the logistical challenges that we may have.
"There's a few challenges with that. We're bringing a group of 28 and it's making sure those 28 are able to contribute when they are out there.
"There are some interesting decisions that need to take place over the next few days."
Cullen added that Ireland back Rob Kearney was "more unlikely than likely" to make the trip after being withdrawn at half-time last night with a hamstring injury.