Leo Cullen may be the only native  coach in the hotseat at Irish provincial level, but Michael Bradley, Bernard Jackman, and - indirectly - Conor O'Shea, are flying the flag elsewhere in the Pro14.
After five years in France cutting his teeth with Grenoble, Bernard Jackman is back in the Pro14 and eagerly looking forward to his next challenge.
And a challenge is exactly what it promises to be in south east Wales.
Only the presence of Zebre kept the Dragons off the foot of the table last time around and it is three seasons since they finished above non-Italian opposition.
Throw in a dismal recent record in their Welsh derbies and financial difficulties off the pitch – the Welsh Rugby Union took over operational control in July – and the former Ireland international is set for an interesting three-year term.
Jackman says he is delighted to have the opportunity to work in a league very different to the forward-orientated Top 14.
"I wanted to come back to the Pro14," he told RTÉ Sport. "It's a place where you can play attractive rugby without the pressure of relegation.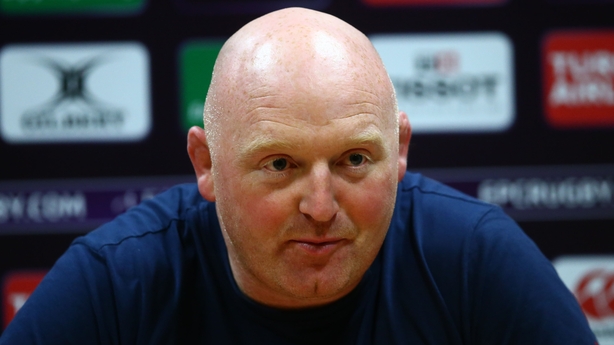 "There's more pressure to perform, to bring players through and develop them than where I came from.
"The Top 14 is very attritional and is focused on a negative style. If you look at the last few seasons in the Pro14, Scarlets, Connacht and Glasgow have showed the way in terms of playing high-tempo, attractive rugby.
"I like to coach that way. I'm positive in how I set-up my teams and getting into a league where that happens a lot is advantageous."
Which isn't to say he isn't acutely aware of the issues he faces at Rodney Parade.
Since Warren Gatland and the Welsh Rugby Union first made contact about the position at the Dragons, he has immersed himself in the new project.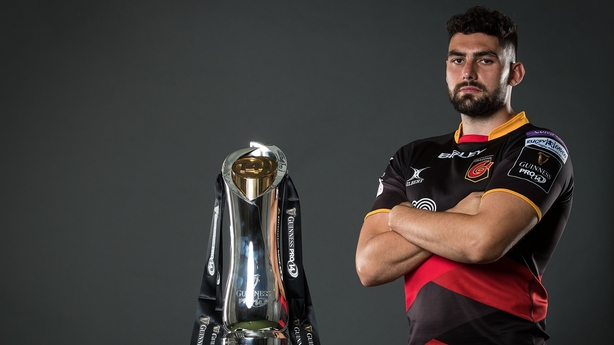 While many clubs in France are built on weak foundations - Grenoble have slid following financial difficulties – he says the attraction of restoring pride on the south coast as they build the club back up is something to relish.
"If you go in to Leinster or Munster, you are taking on a project that is already up and running. Here it is about building it. That's exciting."
"By year three we want to be the best Welsh team. That's ambitious, but if you don't get out of the bed in the morning with an ambitious goal, you are kidding yourself."
Given the difficulties at the Dragons both on and off the pitch, Jackman resisted the temptation to open the chequebook in the summer and insists on giving the squad the chance to prove themselves in season one, while the second campaign will be focused on improving the playing personnel.
"By year three we want to be the best Welsh team in the competition. That's ambitious, but if you don't get out of the bed in the morning with an ambitious goal, you are kidding yourself. This is elite sport.
"Everyone else is getting better too, so we have to get better faster."
In the short-term, there are two main goals: to turn Rodney Parade into a fortress and improve on their dismal Welsh derby record.
"I'd like to be unbeaten at home and get more people into Rodney Parade, confident that the team are going to pitch up. We need to target our home games and build up a bit of respect and make it a fortress.
"I remember going there with Leinster and Connacht and being faced with a really abrasive, in-your-face type of rugby. We didn't win too often.
"I want us to test ourselves against our counterparts."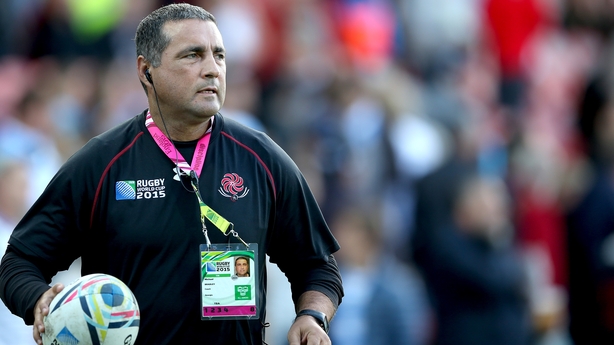 If Jackman is facing a challenge in Wales, spare a thought for Michael Bradley at Zebre.
The Corkman has swapped his role of head coach at Romanian side CSM Bucuresti for a team that has traditionally been the weakest team in the competition.
The newly-formed Zebre, now within the Italian Federation (FIR), are used to scrapping with fellow Italians Benetton Treviso at the foot of the table, a battle they have lost four times in the past five seasons.
They did claim the scalp of reigning champions Connacht last year, but again struggled again with a porous defence, conceding on average 35 points a game.
"In terms of performance, we have put in structures that the players will be happy with and we will challenge them to execute," Bradley explained.
"Longer-term, I think there is an element of developing skills, being able to transfer the ball in any direction, off-loading, passing etc.
"The winning is great, but you can't guarantee it. You can guarantee a great match-day experience, a good event."
"Hopefully it will come together and it will make for an exciting spectacle. We don't want to play 'one-out' rugby. We can't do it, we don't have the power. We are looking to play more expansive rugby."
The former Ireland international knows results will be difficult to achieve from the outset, but is keen to control the controllables, such as enticing fans to the Stadio Sergio Lanfranchi in Parma.
"We have to connect with the fan base and make it a good match-day experience.
"The winning is great, but you can't guarantee it. You can guarantee a great match-day experience, a good event.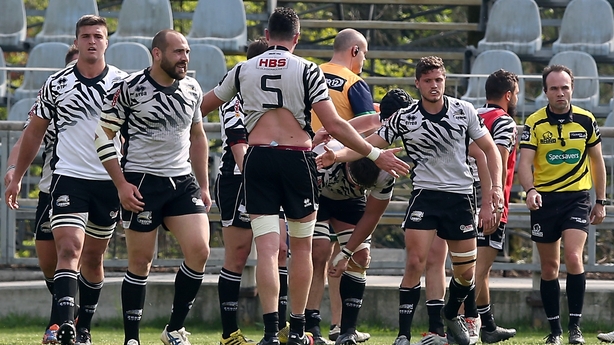 "If you attach that to a side that begins to win, or is performing well and is more consistent, there is the blueprint and it builds and builds."
Citing the example of former team Connacht, increased crowds and "buy-in" from the community can have a significant impact on not only the team itself.
"You talk about refereeing decisions, you talk about touchline decisions, one decision that wins a match...if you have the crowd there on your side, working the touch judge, working the referee, it all helps the team.
"When Zebre plays now, we don't have that advantage."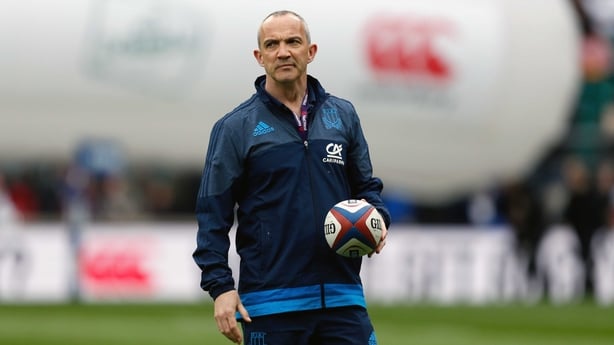 Conor O'Shea's influence within Italian rugby is firmly taking a hold at club level. Most visible perhaps in his role with the national team, he has already brought the Zebre and Treviso under FIR control. For the first time in Italian rugby there is a defined sense of purpose.
"It's the most synergistic I have seen Italian rugby work in my time here," Treviso captain Dean Budd says, now entering his sixth season at the club.
"In my early years it was Benetton versus the Federation rather than working together to create something good. I think that's the biggest thing Conor has brought in.
"There is a real alignment there. His willingness to get around the clubs has been a massive change. In my early years, I never saw an Italian coach, maybe once or twice a year.
"In the last month and half, I have seen Conor about once a week. He really wants to change and knows there is need for a change."