Robbie Henshaw has hatched a plan for his "surreal" clash with superstar Sonny Bill Williams - shut him down, but do not hunt him down.
Ireland centre Henshaw has branded Williams his most talented opponent ahead of the British and Irish Lions' showdown with Auckland Blues on Wednesday.
The Leinster battering ram admitted Williams' star power commands attention, but vowed the Lions will not be so wrapped up in the All Blacks midfielder as to lose focus elsewhere.
Williams has taken turns as a champion in rugby league and boxing as well as gracing the All Blacks' consecutive World Cup triumphs - Henshaw looked up to the code-crossing celebrity in his youth but knows he now faces a peer, not an idol.
Asked if he had ever seen anyone as talented as Williams, Henshaw replied: "I really haven't, I was a big fan of his when I was a kid, whether that was performing in league or for the All Blacks.
"We definitely tweak our defensive technique for someone like that - just not too much."
"I suppose to be coming up against him is pretty surreal. I'm looking forward to playing against him and having a go.
"We definitely tweak our defensive technique for someone like that - just not too much."
Williams' juggernaut running bisects the best of defences, while his offloading capabilities often turn half-chances into stunning scores.
The Lions know they must not only match his midfield steel then, but also stymie his options for shifting the ball out of the tackle.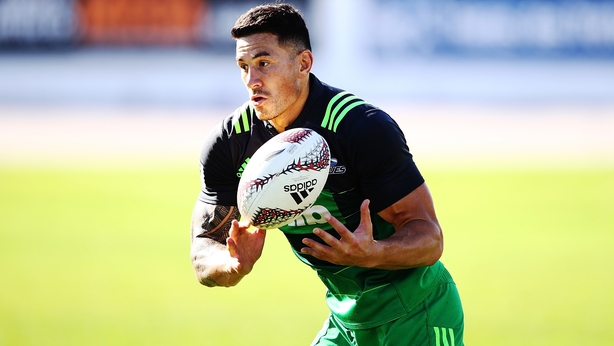 Henshaw admitted that means offering special treatment for the 31-year-old - but not to the point of forgetting the Blues' other stellar backline talents.
The former Connacht man will at least have regular Ireland centre partner Jared Payne for company in midfield, as boss Warren Gatland bids to accelerate the Lions' battle to build attacking structure.
"If he's a one-out runner and there's no one with him, obviously I'll look to come in and make a double hit on him and try and stop his offload threat but you have to obviously look at the guys who are flooding through as well," said Henshaw.
"Often as a part of defending you have to go a double man tackle on him, one high and one low, and try and stop the offloads around it.
"It's definitely going to be a tough challenge but I think we have the right man in place to execute a good defensive system tomorrow.
"Across the board they're a quality outfit and we know they can pull something out of nothing. They're highly skilled players across the board.
"Firstly we have to look at ourselves and look at our own performance, and get our own stuff right first before we overly focus on them.
"But definitely we know what's coming and we'll deal with it when it comes to us, but I think we've trained well for it, and we've prepared ourselves well for it, so we just need to execute properly tomorrow."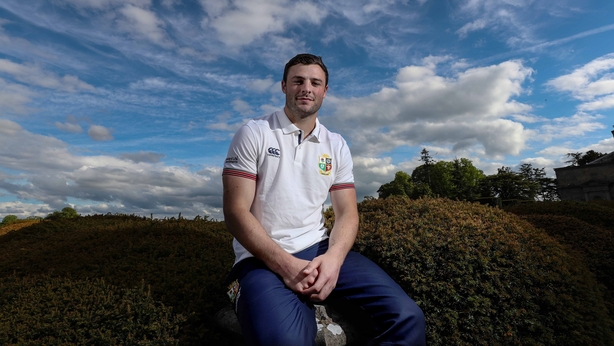 Henshaw embraced the cultural exchanges of a Lions tour in New Zealand when he addressed more than 400 Maori warriors at the Waitangi Treaty Grounds.
His short speech in Irish formed part of the Lions' response to three traditional challenges from the Maori in the Bay of Islands on Sunday.
"I didn't think I'd have to bring that down to New Zealand and take it out of the locker," said Henshaw of his Gaelic speaking abilities.
"It's been locked away there for 10 years, I haven't spoken Irish in a long time.
"I felt a bit of pressure before it and I was a bit nervous getting my language back and obviously getting my accent back. It was tricky enough.
"It was nice to be able to get up and speak on behalf of the Irish and to show the Irish culture within the set-up.
"I said 'thanks for having us, it's great to be here'. I'm from the midlands in Ireland and just said 'thanks very much to New Zealand, it's a beautiful country, a beautiful place'. It was short and sweet."
You can listen to full live commentary from the British and Irish Lions' clash with the Blues on RTÉ Radio 1 and on RTÉ Online