Eddie Jones believes England's latest World Cup 'group of death' will improve their chances of winning the 2019 tournament.
For the second time in succession the 2003 champions have been drawn in the competition's most challenging pool, featuring France and Argentina and two qualifiers, most likely the USA and Samoa.
England crashed out of the World Cup at the group stage in 2015 following defeats by Wales and Australia, resulting in the dismissal of Jones' predecessor, Stuart Lancaster.
However Jones believes the tough Japan 2019 pool will leave his players battle hardened for the knockout phase.
"You think it's difficult, but we're excited by it. It's not a tough group, it's a good group," Jones said. "To win the World Cup you have to win seven games.
"We've got two very big games in our pool against France and Argentina so it's great preparation for getting to the final stages.
"We're looking forward to it. We want to win the World Cup. We want to come here and win it, that's our ambition."
Jones replied "nobody is going to die" when it was put to him that England had been drawn in the 'pool of death', but he did joke that he will be seeking divine intervention.
"I'm going to visit the temples because I need to pray. I need to pray really hard," he said.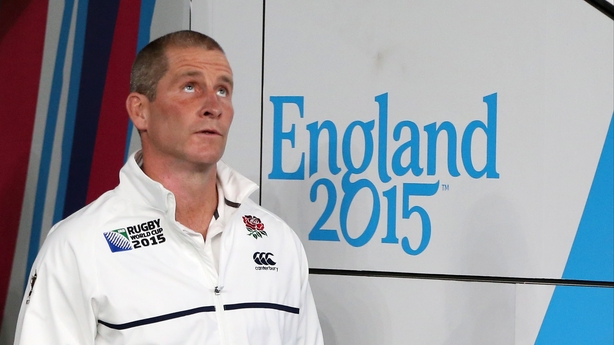 Jones sees the Wallabies' unexpected passage to the final of England 2015, in which they lost to champions New Zealand, as proof that being present in a brutal pool can be beneficial.
"Australia showed in 2015 that the tough games helped them for the ones further ahead. Australia went past Ireland and Argentina," Jones said.
"My experience of the World Cup is that having two tough games is the best preparation.
"France are probably the most improved team in world rugby, Argentina are improving rapidly, so it couldn't be any better.
"There's no better rivalry than England and France. We play Argentina in two Tests in the summer, so we'll have plenty of experience of them."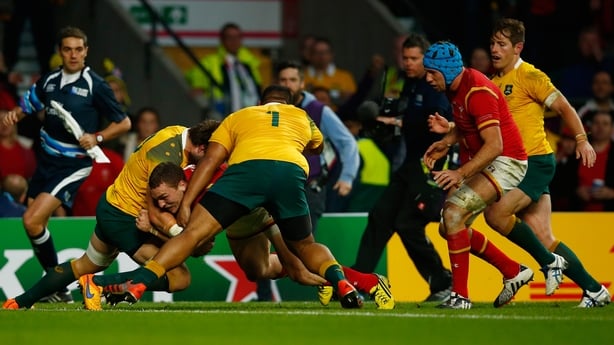 Wales once again find themselves in direct competition with the Wallabies, a team they have consistently struggled to beat during head coach Warren Gatland's nine-year coaching reign.
The current record shows that Wales have suffered 12 successive defeats against Australia, having not defeated them since 2008.
Wales lost to Australia during the 2015 World Cup, and they also face tough opposition from rapidly-improving Georgia. Australia and Georgia are both on Wales' autumn Test agenda later this year.
"Obviously, we get Australia again, and it looks like we could also get Fiji, so there are a couple of teams from 2015," Gatland said, on the Welsh Rugby Union website.
"We are pretty happy with the draw. Every group is going to have some tough teams in it, but from a Welsh perspective, I'm happy how it has turned out."
Samoa, against whom Wales scraped a victory at the 2011 World Cup in New Zealand, or Fiji are set to feature in the group as Oceania 1, with Americas 2 completing the picture.
"Pool C looks quite tough. We're reasonably happy to be in Pool D. It's better than 2015 anyway," Wales head coach Warren Gatland said.
Complete #RWC2019 pool draw here. Nice draw for @IrishRugby but Japan and @Scotlandteam will think the same. pic.twitter.com/2kxOurzSyt

— Michael Corcoran (@MichaelC_RTE) May 10, 2017
All Blacks head coach Steve Hansen insists there are a number of credible challengers to New Zealand's crown.
"England are one of our main rivals, but South Africa, Australia and France are improving sides. By time World Cup comes around any one of those sides could win," Hansen said.
"It's knockout rugby so you can't afford to lose. A number of teams could beat another team on a bad day.
"England are going to be a force. They're getting better and better all the time, but they're in a really strong pool.
"Everyone will be sitting back and saying Pool C is the pool of death, while saying Pool A or Pool B are a little easy. You can't win.
"You're either in an easy pool or a tough pool. England will be looking forward to it and I think we get to play them before, so that'll give us a good guideline."