England achieved their goal of retaining the Six Nations title, but a Grand Slam and world record went up in smoke in Dublin and the English media was fulsome in its praise for Joe Schmidt's side.
A try by Iain Henderson and eight points from Johnny Sexton were enough to give the home side victory and deny England a 19th successive Test victory that would have eclipsed the record set by New Zealand last year.
The general consensus from across the water was that the better team won, Ireland have serious consistency issues, and England still achieved their Six Nations target.
'The gesture said plenty'
"They must wish every team they played was on an unbeaten 18-game run," Andy Bull wrote in The Guardian when reflecting on Ireland's wins over the All Blacks and England in the last six months with both sides on sizeable winning streaks.
"For the first 40 minutes England did not figure.
"A sole penalty aside, the only impression they made was the dent they left in Johnny Sexton, who was targeted for a couple of hard, late tackles by James Haskell and Maro Itoje."
While observing that the Ireland out-half came in for some unwarranted attention, Bull did highlight an Irish moment of sportsmanship at the final whistle that said a great deal about the nature of the contest.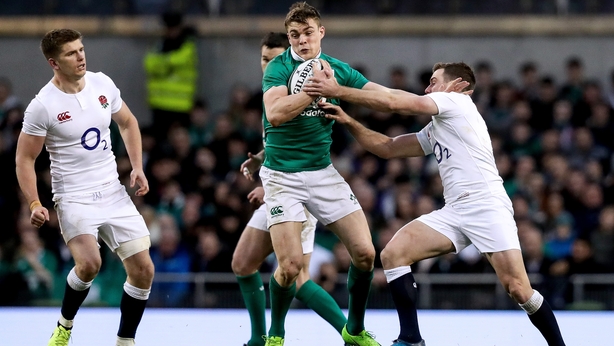 "The game finally ended when Mike Brown knocked the ball on.
"Garry Ringrose, standing nearby, did not celebrate but patted Brown on the shoulder and offered him a word of sympathy. The gesture said plenty."
'The most intoxicating of highs'
After falling to defeats to Scotland and Wales on the road, Ireland were already out of the reckoning by time England arrived in Dublin, but the fact they can beat such a formidable and in-form side has fans, and indeed journalists, scratching their heads.
"This season they have been up and down more often than an addicted bungee jumper, mixing huge adrenaline rushes with regular descents back to square one," wrote the BBC's Tom Kitson, who also made a poignant reference to the late Anthony Foley.
"This Irish rugby winter has featured the most tragic of lows in the form of Anthony Foley's untimely passing but it has also yielded the most intoxicating of highs."
World beaters
Tom Cary in The Telegraph also references Ireland's issues with consistency and says their motivation for certain games must be called into question following another absorbing win over a side ranked above them in the pecking order.
"On their day Ireland can beat any team in the world," he wrote.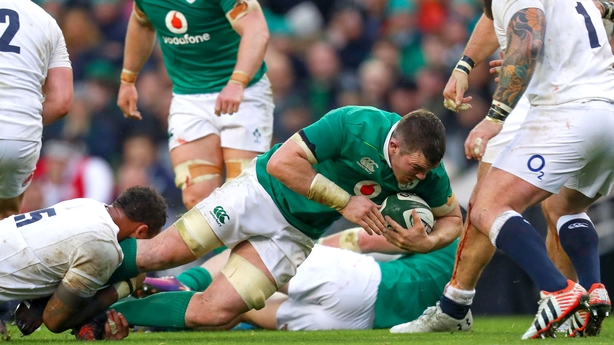 "They proved that at Soldier Field and again yesterday.
"But it feels sometimes as if they need the high-intensity occasion to really get up for it."
'Horrible, chastening'
While England captain Dylan Hartley rightly pointed out post-match that their target at the start of the season was achieved – to retain the Six Nations title – they were very much second best for the majority of the contest.
The BBC's Tom Fordyce was honest in his assessment of a game that made for difficult viewing from an England perspective.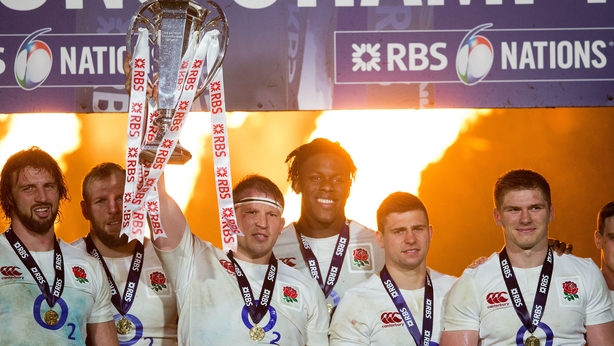 "It was a horrible, chastening evening for Eddie Jones' men, the first defeat of his reign coming with arguably the worst performance of his 18 matches in charge, although they at least have the consolation of retaining their Six Nations title."
Ireland's sporting superiority
A first-half "ordeal" was how Paul Hayward in The Daily Telegraph summed up the opening 40 minutes at the Aviva Stadium, and referenced Ireland's fine showing at Cheltenham in summing up Irish superiority in the last week.
"In truth, there had been no obvious confidence among Ireland's fans in the hours before kick-off," he wrote.
"Yet the word from the Irish camp was that preparations had gone smoothly, despite injury concerns.
"England's last Six Nations defeat was in this fixture two years ago, when Ireland won 19-9 - coincidentally, the margin of superiority for Irish-trained horses over British ones at this week's Cheltenham Festival.
'More than just country versus country'
Finally, Andy Dunn in The Daily Mirror said there could be no arguing with the result as Eddie Jones' side met an Irish team with the bit very much between its teeth.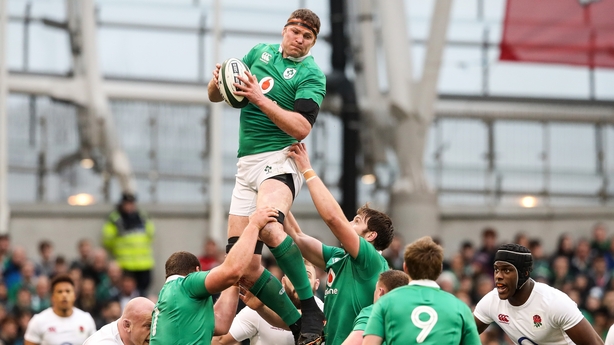 "This is what can happen when it is more than just a match, more than just team versus team, more than just country versus country," he wrote.
"This is what can happen when pride demands a performance of fearsome intensity and courage from the men supposed to be the supporting cast."