In a week where it all went spectacularly wrong for one particular academy, Isa Nacewa reckons the Leinster back-room team should be awarded the Best Actor in Supporting Role gong.
As the New Zealander confirmed that he would continue with the province for another season, he praised the work done behind the scenes, to the point where seven academy graduates were awarded with senior contracts on Monday.
"Firstly you've got to take your hat off to everyone in the back office of the academy, all the scouts, all the people doing the unseen work, getting these guys in our doors in the first place," Nacewa told RTÉ Sport.
"They are relentless in what they do.
"You got to give credit to the younger academy boys too who have accepted the responsibility and then taken the step up.
"Many of them have taken a really big leap, even in Europe this year.
"The likes of Joey Carbery, Ross Byrne, Nick McCarthy, Rory O'Loughlin, these guys have just taken a massive step up, taken their opportunity during their time at Leinster.
"It's an academy system that working really well."
Andrew Porter, James Ryan and Peadar Timmins are the other new signings.
Carbery, who at 21 is already a three-cap Ireland international, comes in for special mention from the captain after impressing on his comeback from an ankle injury.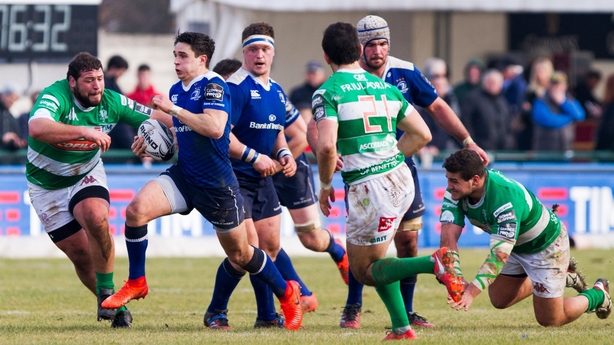 "He is now performing at full-back, he's performing at first-five [out-half], he's a real star in the making and he's pretty level-headed too," says Nacewa, who is hoping to be selected for Saturday's Pro12 tie at home to Scarlets after minor knee surgery. 
"The flip side of [his injury was that] it gave Ross Byrne a lot of game-time and he's been playing phenomenally.
"He's a real easy guy to play with so these are guys that are pushing each other on a daily basis, all for the good of Leinster."
In exactly one month's time Leo Cullen's side will be back in Champions Cup action, bidding to land a fourth elite European title.
Wasps stand in their way in the quarter-final, which takes place at the Aviva on 1 April.
It's a far cry from last season when Leinster finished bottom on their pool after five defeats.
So what's changed in the last 12 months?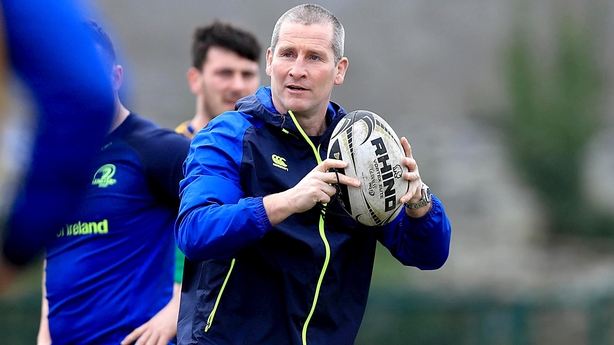 "I think it's a bit unfair to compare the two seasons," says the ex-Auckland man.
"[We] were coming off the back of a World Cup campaign, [we were] minus 17 players in the pre-season, a new coaching staff, a lot of new faces trying to gel together. It doesn't come together overnight.
"Why we've done better this year? We've probably taken a lot of learnings from last season, hard learnings, what worked and what didn't work.
"And when you've got the time to do that in a full off-season you can prep accordingly.
"Throw in Stuart Lancaster and some fresh new ideas and we're a different team and a different squad.
"I think that's what we've done better: learning from last year and taking a good step forward."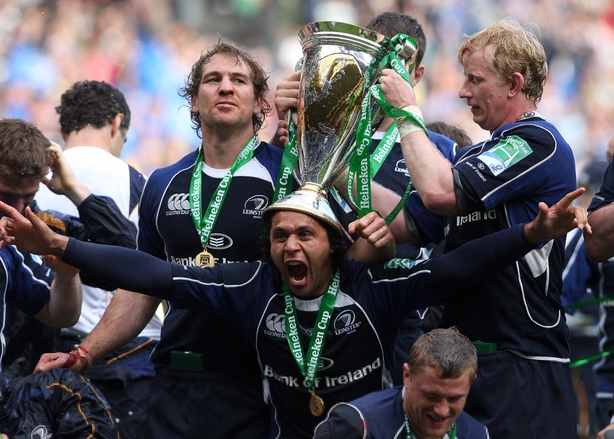 Asked if he saw any reason why he couldn't collect another winners medal, he replied: "Absolutely not, there is a different team and a different squad to what we were last year, different coaches involved.
"We're taking it a step at a time, we preached that through the [pool] stages. The hardest thing is getting out of the stages.
"Once knock-out rugby comes it's anyone's game and we'll prep ourselves to do everything we can to get through Wasps first."
Nacewa was in the RDS today to reveal details of the Life Style Sports #FuelThe4th fan experience.