A brains trust will analyse exactly the type of figure Connacht require to take the reins from Pat Lam next summer to ensure the province remains on an upward curve, according to IRFU Performance Director David Nucifora.
Lam will leave the province for Aviva Premiership side Bristol at the end of the season having written himself into folklore out west thanks to last season's stunning Pro12 title triumph.
His loss is a huge blow, but Nucifora insisted "no one is irreplaceable" as he outlined plans to fill the void.
"Connacht need to understand what they want as a coach out there," Nucifora told RTÉ Sport's Michael Corcoran.
"We've sat down and laid a profile with them, with the CEO Willie Ruane and with the game board to establish the profile of the person that we think we need going forward.
"Between us we'll work diligently and come up with the right person over the next period of time to build on the work that's been done out there by Pat and the players."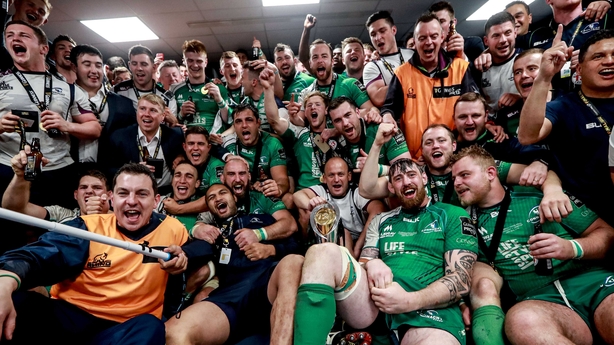 Lam is a hugely popular figure who has led his team to the top of the pile playing an expansive, entertaining brand of rugby that's won supporters far beyond the province.
His departure will be keenly felt on many levels, but Nucifora is keeping his departure in persepective.
"People will always come and go and move on. There's always a period of time when you think, 'geez we can't let that happen, that person is irreplaceable'. Without any disrespect to anyone, no one is irreplaceable."
"Every coaching appointment is crucial. There's been so much good work been done out there, obviously we're all very, very conscious of what we do next, where do we go next. That's the reality of sport."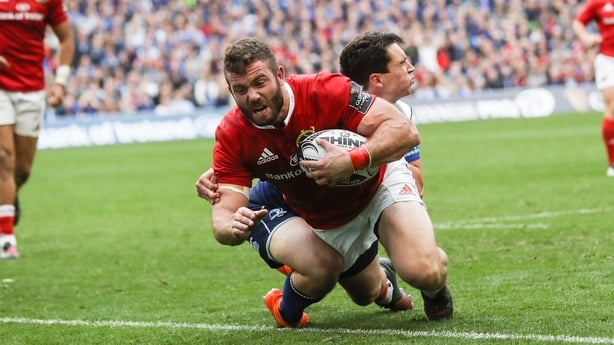 Nucifora also touched on the future of Jaco Taute [above], the South African centre who's so excelled on loan at Munster from Western Province.
His blockbusting displays have led to calls for his permanent signing, but Nucifora admitted that scenario is unlikely, particularly with Francis Saili now back to full fitness. 
"When we're looking at bringing foreign players into the picture, the onus is on the province and ourselves to make sure that we work together to choose well," Nucifora said.
"In this case Munster have chosen well and Jaco has been a great addition. He's here on a loan. He's not contracted to us, it's a loan agreement out of Western Province.
"He's there just for the period of time to cover Frances Saili's injury. We'll sit and look at the scenarios that exist down in Munster.
"If there isn't room for Jaco then unfortunately he'll have to probably leave and go back. Western Province may call him back because that's what the loan agreement was. We're not in full control of this one.
"We'll work with Munster, we'll work with Western Province, we'll work with Jaco and we'll see how this one pans out."
You can listen to Munster v Leinster live (5.30pm) on RTÉ Radio 1 on St Stephen's Day