Rory Best admits reaching 100 caps may be the top achievement of his glittering Ireland career.
Best will become Ireland's fifth centurion in tomorrow's autumn Test clash with Australia in Dublin, joining Brian O'Driscoll, Paul O'Connell, Ronan O'Gara and John Hayes in the exclusive set.
The evergreen 34-year-old Ireland captain has no intentions of easing up, but conceded that hitting triple figures in Test caps is a milestone he never expected when he made his debut against New Zealand in 2005.
"I think it's probably safe enough to say I didn't ever anticipate this," Best said.
"When you get your first cap for Ireland it's like a dream come true and all you want to do is get the next one. After that every time you get picked you feel unbelievably lucky.
"Then you tick quite close to 50 and you think 'imagine getting to 50'. But now to be on the verge of 100 caps, it's quite difficult to believe.
"I think it will probably be more important whenever I eventually do retire, which will hopefully be a while, and you sit back and look at everything you've achieved.
"But when I do look back this will rank up there as one of, if not the best, achievements I've had in the game.
"What these milestones do is show how the amount of support that is out there, not just for me but for the whole Irish team.
"The amount of support we got after the Chicago game and now the last 24 hours since the squad the amount of well wishes we've got brings it home to you."
"I feel I'm playing well. There's a lot made of turning 30, everyone then says you're done. But for me age is just a number.
"When you've never been overly fast and you lose a little bit of pace as you get older, hopefully it doesn't matter. Hopefully, you make it up in your head.
"I don't see that I'm playing any worse than I ever did, so I feel fit, happy with my game and the big thing for me is I'm really enjoying it at the minute."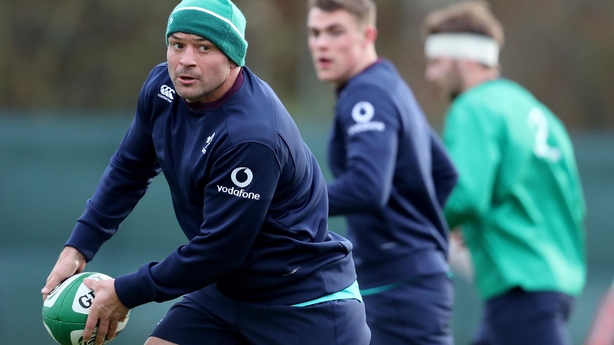 Ireland now have the chance to become the first northern hemisphere team since England in 2003 to beat the southern hemisphere's big three in a calendar year.
Clive Woodward's World Cup winners saw off South Africa and Australia en route to landing the William Webb Ellis Cup in Sydney in 2003.
England had beaten New Zealand in Wellington earlier that year, in a feat that has yet to be repeated by a Test side from the north.
Ireland's superlative 40-29 win over New Zealand in Chicago on 5 November now sets up the chance for a rare clean sweep, following the 26-20 victory over South Africa in June.
Australia have won four matches on the spin however, and arrive in Dublin on their best run of form since the seven-Test winning sequence that carried them to last year's World Cup final.
Best wants another victory to prove the historic win over New Zealand was no flash in the pan however, and to further the development of newcomers like centre Garry Ringrose and back-row Josh van der Flier.
"With the way the Aussies have been going, especially the last three games of their Northern Hempishere tour, they've shown that they're a real quality outfit.
"For us to finish a very tough autumn with three wins out of four would be a big boost, to back up the win against New Zealand.
"There was a lot of the performance last week we were happy with but ultimately we're in the business of winning games.
"We want to go out tomorrow and perform. Whoever steps in, we expect them to step in seamlessly and perform. That's how you grow a squad, grow competition and get results."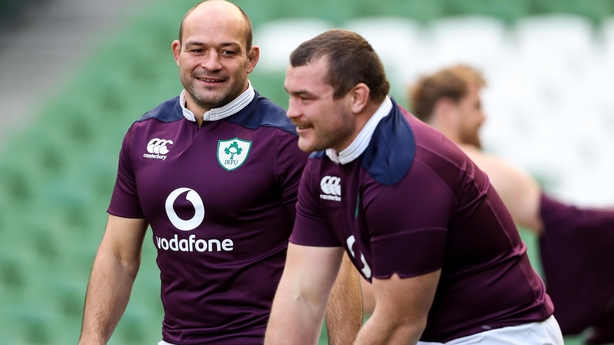 Best will keep himself calm and collected from all the building clamour by sticking to his tried and tested routines.
The farmer's son from Banbridge will seek out his shorts and socks from Ireland's kit room for the 100th time on Friday night - then take any small moment to himself to reinforce his own role.
"I have a fairly set routine, I'll go and get the shorts and socks and that probably includes watching Conor Murray, Simon Zebo and Pete O'Mahony destroy the bag-man's room, John Moore," said Best."Then it's just trying to get as much sleep as you can, then probably sleep a little more tomorrow."
Then when you get little moments you have to think about the game and try to rehearse your role within that, rehearse the lineouts and things."I have a set routine and I'll definitely more so than any other week I'll try to stick to it over the next 24 hours."
Watch Ireland v Australia (kick-off 5.30pm) live on RTÉ2, listen live on Radio 1's Saturday Sport and follow RTÉ Sport Online's live blog