Bernard Jackman says Ulster centre Stuart McCloskey is "unlucky" to have been overlooked for Ireland's summer tour of South Africa, but suggests a possible reason for his surprise exclusion.
Uncapped Quinn Roux and Seán Reidy have been called into Joe Schmidt's 32-man travelling party for the three-Test tour which begins on 11 June in Cape Town, but eyebrows have been raised over some players who haven't made the cut.
The top try-scorer in the Guinness Pro12 Craig Gilroy is deemed surplus to requirements, while the player second on the list, Matt Healy, is also overlooked despite a blistering season on the wing for high-flying Connacht.
Bordeaux-bound Ian Madigan and Tommy O'Donnell will be watching events unfold from afar, while perhaps the most surprising omission is that of McCloskey.
The 23-year-old capped a fine season for Ulster by signing a two-year extension to his current deal earlier this week.
In just his second full season since making his Ulster debut, the powerful midfielder scored three tries in 18 appearances in helping his side reach the semi-finals where they came unstuck against Leinster at the RDS.
After making his international debut in Twickenham this year, McCloskey appears to have fallen down the pecking order.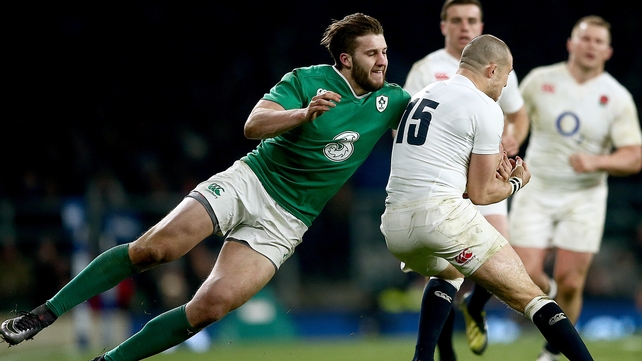 "You can understand why Madigan is out, he made the decision to leave Ireland, but McCloskey is a strange one because he is a young player who has already broken through that barrier," he told 2fm's Game On programme.
"He's dominated in the Champions Cup, gone to the international stage and played in the Six Nations.
"He's a different case to than Matt Healy and Tiernan O'Halloran; he's actually been in the squad.
"He is unlucky to miss out. He's a physical, powerful young player, the type of centre that Joe has traditionally liked."
The decision to opt for more experienced players in the backline, Stuart Olding aside, is one that the Grenoble head coach can sympathise with.
"It's a very tricky dilemma the place of a coach," he said.
"I'm going through the same situation here at the moment. We don't have anything to play for [Top 14], we can't make the top six and we're using the last five games to blood young players, but the results are obviously suffering.
"International rugby is a hard place to test yourself, nowhere more so than South Africa.
"Joe's mentality, I'm sure, is what they have done in the past is going to be good enough.
"It's not the place to bring the Luke McGraths and Matt Healys. They will get their opportunities, probably in November.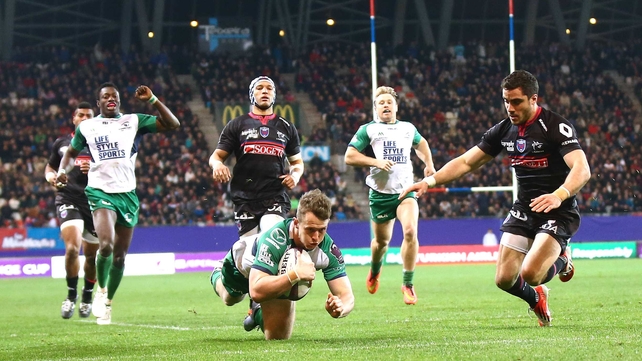 "Slowly, slowly, he will drip feed these guys in."
Some critics have described Schmidt's selection as conservative, but the former Ireland international feels that there is another plausible reason why certain players have not been considered for the physically demanding encounters with the Springboks.
McCloskey was named the Player's Player of the Year in Ulster but Jackman isn't convinced there is something else at play behind the decision to leave him out of the travelling party.
"Summer tours aren't always based on who's in form and who's not. We don't know the inner details of Stuart McCloskey.
"Maybe he needs an operation and that will be announced in the next few weeks. Maybe he has an ongoing injury that he's able to play with, but need a proper off-season and pre-season to get ready.
"Some of the guys who are not going aren't going because it's better for their long-term recovery.
"I think there's an ulterior motive to him, whether it's not injury, it's another thing to work on.
"I don't think he's being left out based on form."