Pat Lam is treating Saturday evening's Pro12 decider in Murrayfield as a "celebration" of the blood, sweat and tears that have taken Connacht on the most remarkable journey in their history.
The Westerners head for Scotland looking to cap a brilliant season against Leinster (kick-off 5.30pm, live on RTÉ Radio 1).
They stand 80 minutes from lifting the title, and Lam, who has no injury concerns ahead of the game, has said every man on the panel will be there to savour the showpiece encounter.
"This is a celebration for what we have done as a group," he told RTÉ Sport.
"Our whole squad is going over; the Academy boys that train with us, they'll all be going over, the ones who've been selected throughout the season.
"It is a celebration of the work that has been done. It's been a combined effort and they're just the lucky ones who are going to get the jersey when we name the team."
It will be an occasion fizzing with emotion, and Lam has urged his men to use that energy in the right way.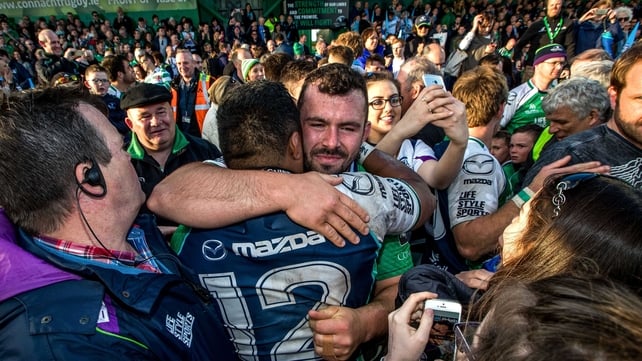 "Everyone's got different motivations. You can't control anyone else's emotions. The most important thing is to channel it into your game: how we tackle, how we carry the ball, how we pass. All the work off the ball comes from your motivation.
"We've got to understand how can we beat Leinster, understand what their strengths are and how we can cope with that, and then understand what we're good at and apply the pressure.
"That gives you the best chance of winning games. I know they won't hold back and we won't hold back."
No matter what happens on Saturday evening, Connacht will reflect on a campaign that has captured the public imagination.
The former Samoa captain emphasised once again that everything they've done has been built on a ferocious work ethic, and insisted it's an attitude his squad not only embraces, but enjoys.
"Our fun and enjoyment comes from working hard," he added. "It comes from doing what we do, understanding everyone's role, working as a team, and that's enjoyable for us.
"If you're talking about a party, having fun, that's what we've got to try and do at the weekend."