Robbie Henshaw believes that the other Irish provinces might follow Connacht's lead next season and keep the ball in hand more.
Connacht are in second place, behind leaders Glasgow Warriors, in the Pro12 table heading into Saturday's final round of fixtures.
They are the leading Irish side in the competition and a win at home against Warriors will secure them a home semi-final.
Leinster are third, Ulster are fourth and Munster sixth. Munster are certain to miss out on play-off rugby and might even fail to qualify for the European Champions Cup, while Ulster could also miss the Pro12 semis.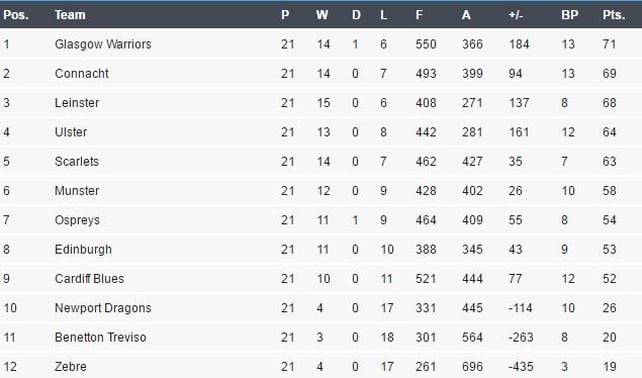 Under Pat Lam Connacht have developed an attractive style of attacking, handling rugby and Ireland centre Henshaw, speaking on RTÉ 2fm's Game On, thinks the rest might follow.
"Maybe the other provinces might take from the work that Connacht have been doing and start trying to move the ball more, not just keep kicking it away," said the Westerners' centre, who is on his way to Leinster in the summer.
Henshaw explained that former All Black Lam has moulded a close-knit team and developed the fast-paced style that has seen Connacht move from also-rans to title contenders.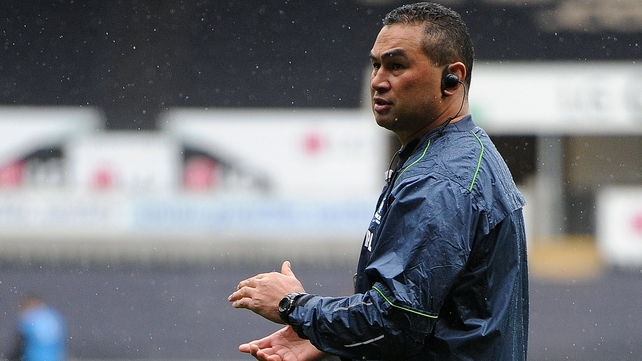 "Pat (above) has got us into a close group over the last three years," he explained. "We're all on the same page – we've been coached by Pat for the past three years and we know our job and we know our position. You know that you team mate will have your back.
"We all back ourselves from one to 15 and on to 23. We can play the ball, we can play wide to wide and the forwards are nearly as good passers as the backs.
"We have that confidence that we can pass the ball around, we trust each other and we know we can put other teams under pressure with our skills.
"It's tough to play that brand of rugby, we don't kick a lot and we play what's in front of us. But it's hard to defend against as well when we have the ball.
"A thing our coach says is it's harder to defend without the ball than it is to attack with it," said Henshaw, who will play his last game for Connacht in the Pro12 play-offs before a summer move to Leinster.
"It's about breaking teams down and that's one of our focuses when we run the ball so much. When we look back on it in the review it's great to see us scoring a team try or getting a good outcome line penalty – it's rewarding.
"Lads are told to carry hard and if there's nothing else on, secure the ball and we'll resource the ruck.
"There's a bit of a risk involved in our style, but when we move the point of attack to the edges that's where we get the benefits.
"The players have the confidence in themselves – we don't look to go into the ruck, we look to go to the edges to exploit weaknesses and that's where we get rewards."