RTÉ analyst Tony Ward is tipping Munster to get the job done against the Scarlets in the Pro12 and maintain their Champions Cup status for next season.
Ahead of the final series of matches in the competition, the province lie in sixth place, four points clear of the Ospreys and five ahead of Edinburgh in the battle for the last remaining spot.
Speaking on Morning Ireland, Ward feels that being involved in the Champions Cup is in "Munster's DNA" and that it is of paramount importance that the province are in Europe's premier club competition next term.
"It is absolutely essential for many obvious reasons, not least in terms of ticket sales going forward," he added.
"While Munster can't afford [not] to be in Europe, I don't think the Champions Cup can afford to be without Munster either. They are an essential part of it.
"What we have now is a huge game in Thomond against the Scarlets and I think they are capable of getting the points."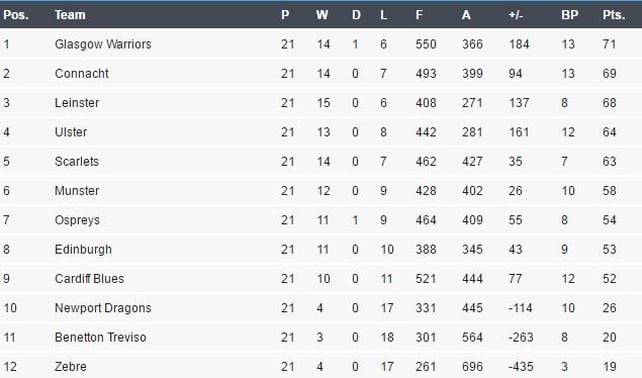 Elsewhere, Leinster and Connacht have already secured their semi-final places, with the latter hoping for a home semi-final when they take on leaders Glasgow at the Sportground. However, Ward thinks they won't have it all their own way against their Scottish opponents.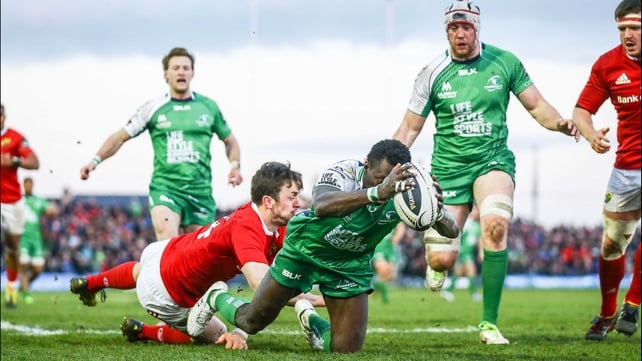 Looking ahead to the game he said: "The type of rugby Connacht have played this season has been enriching and enlightening.
"We have all really bought into it and it's been fantastic to watch. I think they are coming up against a side who are further down the track in playing a similar, quality style of rugby. I think Glasgow are the potential winners of this competition.
"I felt when they were down in the bottom half of the league nine or ten weeks ago that they could recover. They are a quality side and I think they are well capable of going to the Sportsground and winning."
As for Leinster's home tie with Treviso, the former Munster and Irish international said: "We did see Treviso turn Connacht over at home last week but this match is a game too far for them. Leinster, despite last week's disappointment at the Kingspan, are well capable of taking the five points.
And that leaves Ulster. They currently occupy the last semi-final spot, but are just a point ahead of the Scarlets.
Ward is confident they can build on last weekend's win over Leinster for their trip to the Ospreys.
"Ulster have the momentum after last week," he said.
"It is a difficult game and the Ospreys could do the Scarlets a big favour. However, I think Ulster can lift their game again and progress to what will be an away semi-final."