Munster are lacking leaders and have lost the "gladiatorial" style that made them a European powerhouse, according to former hooker Damien Varley.
Anthony Foley's men were dumped out of the Champions Cup on Saturday, dying with their boots off in a 27-7 defeat to 14-man Stade Francais in Paris.
The second-half performance of the two-time Heineken Cup winners stood in stark contrast to that of Ulster, who overturned a 23-0 deficit to beat Oyonnax by a point.
Ex-Ireland forward Varley, who retired due to injury last February, told RTÉ 2fm's Game on: "I think when you compare Ulster's performance to Munster's performance, I think Ulster have some very strong leaders.
"Like Rory Best, to be able to rally the guys around him and to come out in the second half and put in that kind of performance is incredible.
"I think Munster are probably lacking a little bit in that this year. Once they get into those difficult situations they find it very hard to come out of it.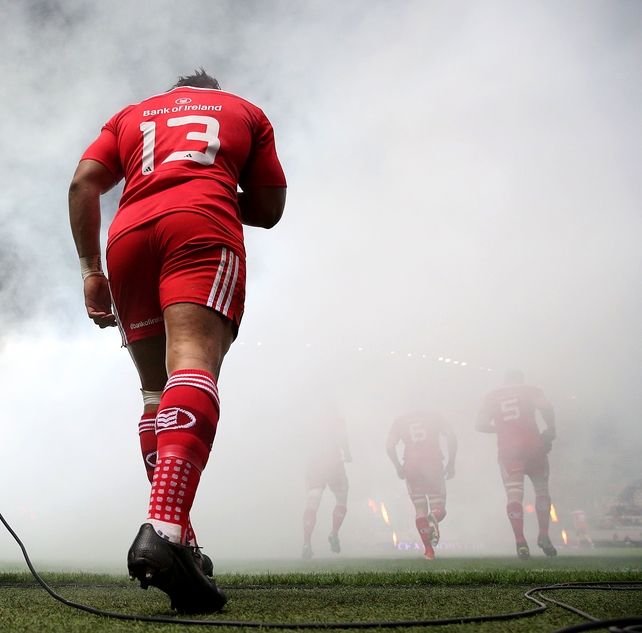 "Over the last couple of years we've had some key, influential players move on, who have been there for 13 or 14 years.
"I think we have lost an element of that bullish, physical, gladiatorial way of playing rugby that was renowned in Munster for many years."
Varley also acknowledged that some of the blame for the performance, which included 23 missed tackles, lay with the coach.
"Axel is one of the stalwarts of Munster and he has helped create the success that has been renowned with Munster," he said.
"He takes it very personally, it's very clear that he's hurting.
"He's getting an awful lot of criticism recently and probably rightly so, that's his position, and that's the players' position and rightly so and they all accept it."