By Bernard Jackman
On Sunday, I found myself sharing the same flight to Dublin as a member of the Samoan squad who will line out against Ireland this Saturday.
This player was on his way to meet up with the rest of the team to prepare for their November series. It was clear from speaking to him that they are not happy with the schedule they have been given.
It is not hard to see why as, despite being ranked seventh in the world, the Ireland match is Samoa's only fixture against another Test-playing nation.
After Saturday's match at Aviva Stadium, they only have low-profile matches against the French Barabarians and Georgia to look forward to. Over the same period, Argentina will play England, Wales and Italy.
As a result, this weekend is a massive game for them.
Samoa's success in recent years is an incredible story.
With a population of less than 200,000, and major-player access and funding issues, they punch way above their weight. They make up for that with supreme natural ability and team spirit.
On that player availability issue, there has been a lot of talk over the last two weeks about how inconvenient it is that Jonny Sexton is based in France and had to go home for a match last weekend.
"The Ireland match is Samoa's only fixture against another Test-playing nation"
Put yourself in the Samoa head coach Stephen Betham's shoes for a minute and that suddenly looks quite trivial. He has to get players based all over the world onto the same page within a week.
Despite those challenges, Samoa have made major improvements in key areas under Betham. Ireland can expect to face a stronger set piece and a more disciplined and organised defence.
Samoa can compete and control their own ball at the scrum and lineout, and their ability to trust their defensive system as they get taken through phases is much better.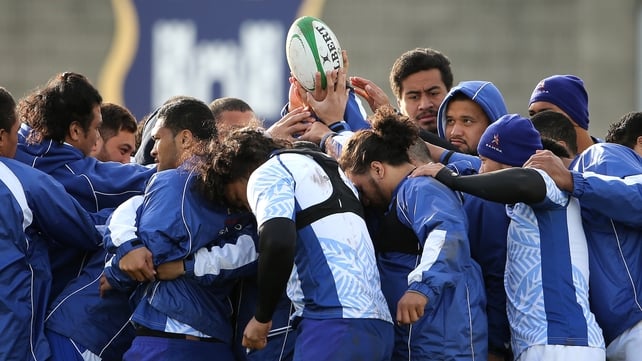 What about Ireland? They say a new broom sweeps clean and the feedback from the players about the new Irish coaching staff has been excellent so far.
Professional players love learning new techniques and hearing new ideas, and they get excited trying to improve their craft. They should also benefit from Joe Schmidt's focus on simplicity and clear communication.
Schmidt lives by and regularly preached to the Leinster players a quote by Aristotle: "You are what you do every day".
That mentality has led some analysts to question how he will adapt to the limited time he has with his players as an international coach. For my money, I think he will make the change successfully. He has adapted to new situations very well in the past.
Before moving to France, I spoke to him about the challenge I would face when coaching in a foreign language as it was something he had experience of at Clermont. Joe actually said that he felt the language barrier benefited him as a coach, because it forced him to give his players clarity.
Back in New Zealand, he felt he had a huge amount of ideas and information in his head and struggled to communicate it all. At Clermont, he had to pick the three of four most important points and then find out how to say it in French. He is still using that method.
That clarity creates confidence, and that is badly needed as there was a palpable sense that the levels had dropped in the Ireland camp last year.
What else can Ireland expect from Schmidt?
He believes that the quality of a team's preparation is responsible for their performance. Despite being one of the nicest people you can meet in the game off the field, he is ruthless and driven on it and in video and performance reviews.
On the selection front, form is the key, and he will pick players based on how they do in domestic matches or how they train in camp.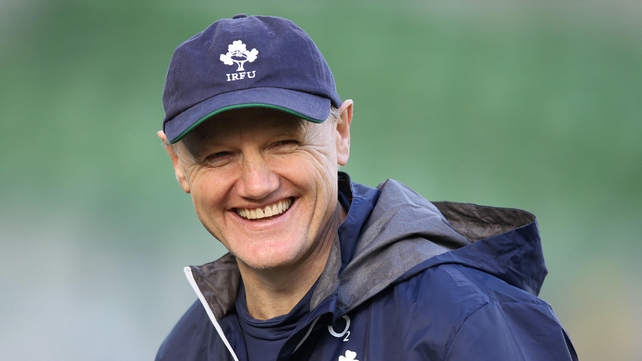 Much has been made of his goal to make Leinster the best passing team in Europe. Many other teams might have similar goals but few have the persistence to work on the basics to make it a reality day in day out like he does.
He also has a phenomenal knowledge of each position and unit. In the modern game it is almost unheard of for a single person to be a head coach, backs coach and defense coach but Joe has excelled in all three roles.
He sees himself as a practitioner and not a theorist and is very hands on, and in my view one of his biggest strengths is that he is solution-based.
By that I mean that when he sees an opposition side's strengths or weakness he is very good at problem solving and turning that analysis into an opportunity for his team through a technical or tactical tweak.
And while he likes to play an attacking brand of rugby, he is also very aware that the game is about collisions and will prepare his team to win that battle. Ireland will have a huge focus on the ball carry and the speed and impact generated at the breakdown.
Two clichés in rugby that you hear a lot are 'numbers to the breakdown' and 'building phases'. What Ireland will be focusing on under Joe is the efficiency of every player at the breakdown and the quality of their work.
Being efficient at the ruck means you have more numbers in attack while focusing on quality, rather than the number of phases, is key at international level, because just building phases will not stress the best defensive systems.
Clarity. Confidence. Win.
Saturday should be the start of an exciting era for Irish rugby.