How do you solve a problem like New Zealand?
The All Blacks have been at the forefront of the sport of rugby union for over a century despite a population and playing numbers that are well below their main competitors.
If anything, their dominance has increased over the last decade. Of 53 matches played since the last Rugby World Cup final, they have lost just three.
Certain of their individual players have staggering records. For example, captain Richie McCaw will play his 37th Test against Australia this weekend. He has lost just six in a career that has seen him lift the Bledisloe Cup as captain a record 10 times.
However, drilling down a little does reveal small chinks in the New Zealand aura.
For example, one key to New Zealand's extraordinary winning percentage over the last four years is a remarkable ability to win tight ones.
Two of New Zealand's defeats have come within the last year – one to Australia and one to South Africa – and they have had some incredibly close scrapes to boot, not least their miraculous escape against Ireland in 2013.
The more favourable statistic for Australia comes from the last five matches. Granted, it includes two hefty enough losses but the bare facts are that the last five meetings between these two has seen New Zealand win three, draw one and lose one.
Factor in Australia's remarkable improvement under Michael Cheika over the last 12 months and the chasm suggested by the bare figures closes even further.
You also have to wonder where New Zealand are in terms of the cycle of this team.
McCaw, Dan Carter, Ma'a Nonu and Conrad Smith are all expected to retire from international rugby after this match. Sub hooker Keven Mealamu will also finish up.
The psychology of that is dangerous, while there is a legitimate argument that this New Zealand team could have the door kicked in by an Australia team with a mission, and more important again one that has freakish talents in a few vital areas.
As for Australia, whatever happens, green and gold is woven deeply into the fabric of RWC 2015. They have been involved in some of the best and most dramatic matches, so much so that there must be a chance that they will lack the freshness of their opponent, and given us some of the best moments.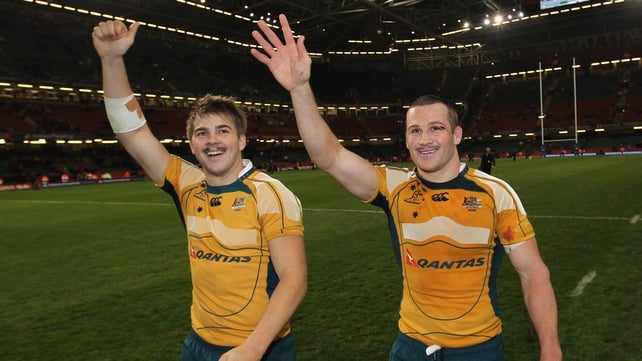 The flipside of the emotional rollercoaster is the feeling that an incredibly tight bond has developed among the Wallabies squad during the competition. If a maverick talent like Kurtley Beale is producing at the top of his form when coming off the bench, it suggests the overall chemistry is good.
Looking at the head-to-heads, New Zealand's most obvious advantages are in the second row and the chain from scrum-half to out-side centre. Nonu has perhaps been the pick of the quarter of Aaron Smith, Carter, himself and Conrad Smith. Alongside Nonu, Dane Coles at hooker and Ben Smith at full-back are two others doing far more than the job description.
On the Australian side, it is obvious to say it but the key is the remarkable David Pocock. Others shimmy, sidestep and swerve their way into the highlight reels, but in terms of sheer influence he is at the very top of the game. There is simply no player better at shifting the momentum of a contest by executing the steal at ruck time.
How many strong attacking positions can New Zealand establish in a game this tight? How many times will Pocock be able to nick the ball for his side when they do?
It's a crucial equation.
Australia also have plenty of X-factor in the outside backs and it is no accident given the quality distribution that Bernard Foley and Matt Giteau give them that the Wallaby wingers have enjoyed superb tournaments. In contrast, Israel Folau – a few big moments against England aside – has not been at his best while Tevita Kuridrani has also produced relatively little in the way of fireworks.
Every Wallaby fan will be hoping they can find whatever it is in time for 4pm on Saturday.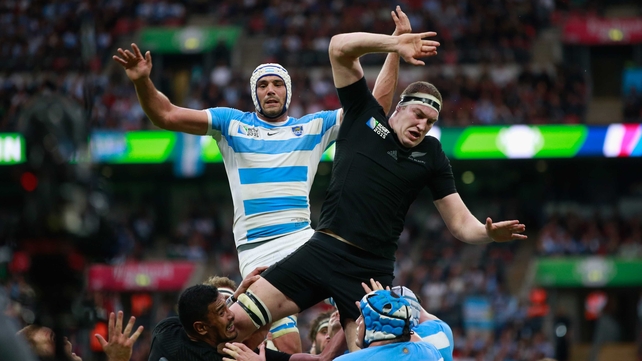 Other sectors that could potentially undermine Australia are the tight five – particularly against a tall and fluent New Zealand line-out but also in the loose.
Will Genia at scrum-half will also be a point of focus for the All Blacks. Just 27 and bound for France after this tournament, he is a threat in broken play but a well-known one, while he can sometimes struggle to spin the ball away from the ruck efficiently. His replacement Nick Phipps does have a superb pass but is also prone to wayward moments, especially when trying to drive the tempo.
Overall, the feeling is that Australia need to play the perfect game and will be less able to cope with injuries, for all that Beale has been a super sub in the backline.
In contrast, New Zealand have better kickers from hand and a stronger line-out, alongside a stacked bench and a first XV full of smart, athletic and creative rugby players. The concern for those supporting the men in black is that the tempo and intensity will lift from what they have faced so far and – just maybe – see New Zealand caught just slightly off the pace.
Can the Australians answer the All Black conundrum? If Pocock can play the full 80, they might just.
Prediction: New Zealand 16-18 Australia.