After 44 days and almost 50 matches, it is fitting that we will see the two best teams in the Rugby World Cup final on Saturday.
For Ireland, we will look back on this as an opportunity missed. Our squad is incredibly well-coached and well-prepared but even before this tournament we knew that if we lost key players, we could be in trouble.
The bottom line is that trying to beat world-class opposition without five of our best players proved too much. We still have huge quality available to us. We have lost Paul O'Connell but Mike Ross is determined to soldier on and there is talent coming through.
Joe will now look closely at the provinces, particularly the players who have had that chance to step up while the senior squad have been away. As back-to back-champions, the next target is to try to retain our Six Nations title as we continue to evolve and perfect our game plan.
As for this tournament, I think we have the right final. New Zealand and Australia have both experienced close shaves, but they are unbeaten whereas both South Africa and Japan lost earlier in the tournament.
They are two superb sides.
Australia got out of the Group of Death unbeaten, and have shown brilliance in attack, and real resilience in defence, notably against Wales when down to 13. That is the type of passage of play that stands to a team in a tournament like this.
It's interesting to look at where Australia have come from. Ewen McKenzie and Robbie Deans, their two most recent coaches before Cheika, are both excellent, but there were persistent issues with discipline and culture.
Michael Cheika has transformed them in just under a year, seriously undermining the theory that coaches need a four-year World Cup cycle to develop a playing style and squad.
If he can lead the Wallabies to a win Saturday he will have the won the European (Heineken) Cup, a Super Rugby title and the World Cup.
That would be an incredible feat.
Cheika has fixed the direct issues but he has also sorted out the politics, getting the rules changed so he can pick his best players regardless of where they are based.
Getting Matt Giteau back into the squad has been shown to be a master stroke. Having a second receiver of his quality means Australia can attack with so much variety and width.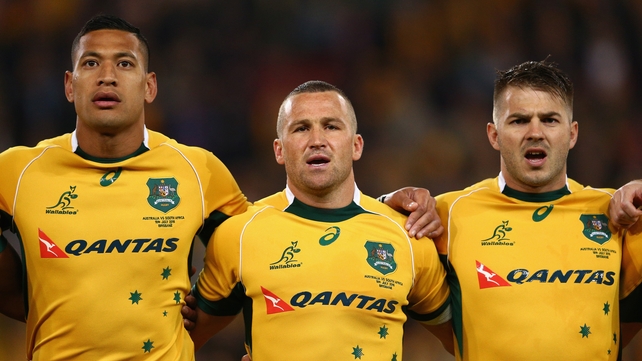 Bringing Drew Mitchell back has been almost as important. He is behind only Jonah Lomu in the all-time list of RWC try-scorers and is capable of things like that game-changing break against Argentina.
And what about Kane Douglas? He has added real steel to their front five and his form will have had Leinster fans scratching their heads as he is a different player to the one they saw in the blue jersey last season.
Cheika has also overseen the transformation of the Australian scrum with Mario Ledesma leading the change. They were out-scrummaged by the Pumas in the semi-final, but a lot of that was down to the fact that Scott Sio was injured.
The young Brumbies loosehead has been sensational over the last 12 months and comes back into the starting team this week. I think the Australian scrum will more than hold its own in the final as while the All Blacks scrum is technically very good, it's not focused on being destructive.
They see the scrum as a means of restarting the game rather than a way of milking penalties as the French and Argentinians do.
Do the Australians have enough to beat New Zealand? The All Blacks' journey through the competition has been of a different type. They showed their attacking class against the French in the quarter-final and then were able to get down and dirty against South Africa in the semi-final.
Game management and mental strength are absolute keys for them since they lost to France in the 2007 quarter-final. They put huge focus on game management in tight situations and their ability to keep their composure.
Ireland experienced that in November 2013 when they scored that converted try with the last play of the game to deprive us of our first ever win over them.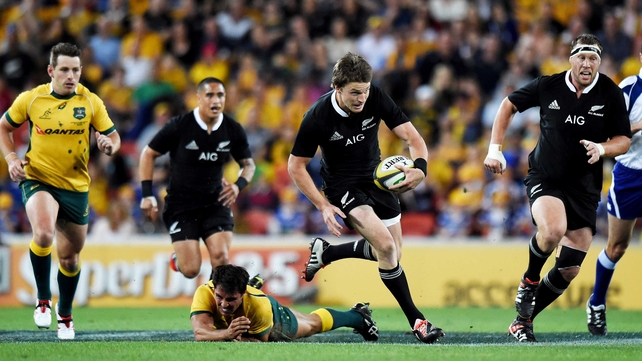 South Africa put real pressure on last week, but when they needed Dan Carter to kick points or take a drop goal (only his sixth ever drop goal at Test level), he was able to produce.
They have serious leaders throughout the team. They also have a really strong bench with the likes of Victor Vito, Sonny Bill Williams and Beauden Barrett capable of coming on and changing the game. Ultimately, that could be the difference and I think New Zealand will win a tight one.
What about the state of the game as a whole?
There has been much debate about the north versus south divide due to the failure of any of the Six Nations teams to make the last four.
Obviously, it is a concern. Since England won the Rugby World Cup in 2003, northern teams have consistently struggled against the big three of New Zealand, Australia and South Africa, especially at this tournament.
But it is the the progress that Argentina have made both in terms of results and playing style that has really made people sit up and take stock of the game in Europe.
Eddie O'Sullivan made a couple of good points this week. He pointed out that New Zealand has more rainfall than France - so the theory that they play their rugby in better weather doesn't hold up.
He also noted that the southern season is a month shorter. That gives them a month longer to work in pre-season on building fitness and skill levels. It is important to mention both as while I don't think the southern hemiphere teams are drastically more skillful, they are fit enough to execute those skills in high-tempo games.
What does the future hold? I don't see us being able to shorten the season up here as there are too many vested interests and the clubs and unions are already financially at their limit.
There are other steps we can take.
I think we should bring in attacking bonus points for the Six Nations. We saw on the final day of last year's competition that our teams could play creative rugby when they needed to chase points.
But that's a couple of months away and for now, we can sit back and enjoy what should be a superb final between two teams playing at their peak.