There can be no denying that Ireland's defeat to Argentina on Sunday last was a sucker punch to Irish rugby. At a time when it looked like Ireland were better placed than ever to break into the world's top four, they suffered arguably their most humiliating quarter-final defeat of all-time.
It feels like a lost opportunity for a very talented group of players, as did the class of 2011's 22-10 defeat to Wales in the quarter-finals of that year's World Cup.
But, failure happens. It's a natural - and in fact necessary and healthy - part of life. The key thing to remember is that it's from failure that success is born. And from that seed a new cycle began for Irish rugby on Monday morning of this week. And there are key lessons to be learnt to bring the sport and the national team forward in the country.
Northern hemisphere far from miles away
There have been the proclamations this week that the northern hemisphere sides are eons away from the Rugby Championship in terms of quality; this simply isn't true. In the last-eight ties, Scotland lost by a point to Australia and Wales were for large periods the better team against South Africa, and bar one moment and a lack of concentration, would have beaten the Springboks.
Furthermore, Japan did beat the Springboks in the pool stages and have shown signs of becoming a seventh major power in the northern hemisphere to rival the Six Nations.
To despair and throw out all plans and thoughts on how to prepare sides in this geographical 50% of the world is folly. What's needed instead is an after-action review that looks at how to ensure those narrow gaps are closed and the skills in offloading and playing a more running style are improved across the NH. Each union must do this individually and adapt their structures from underage to senior level.
But the skills are there. The fact of the matter is, all Six Nations sides at present play a narrower, more ten-man driven game. There is no reason they cannot expand it.
It's here that the Ireland set up need to take note. Joe Schmidt and Co will know that their style fell short against Los Pumas and that tinkering will be needed to play a style of rugby that can line break the opposition more. That said, Ireland were missing eight players from a potential first choice 31 and were always likely to find the going tough in those circumstances. New Zealand are probably the only squad in the tournament that could withstand such an injury list and win a quarter-final.
Take a longer run-up
In fact Ireland's game has expanded this season. Since the RWC warm-ups they have attempted more offloads and added far more back-line moves to their repertoire. The problem seems to be that these changes came too late and that perhaps the start of last season was the time to initiate them.
It was always a risk to expand their style so close to playing in the toughest tournament in the world and it didn't pay off this time.
In defence of Schmidt's RWC plan, he only had two seasons to prep this squad. If he were to stay on for a full cycle to Japan 2019, he would have the full span to build a squad and a style totally of his own choosing. Let's not forget that his Leinster team played the most expansive rugby we have seen in Europe this century.
Squad depth takes time
You need a squad of 31 players that can seamlessly fit into a 15 to win to win a RWC. Ireland are not quite there yet as Los Pumas showed the world. But this takes time to do.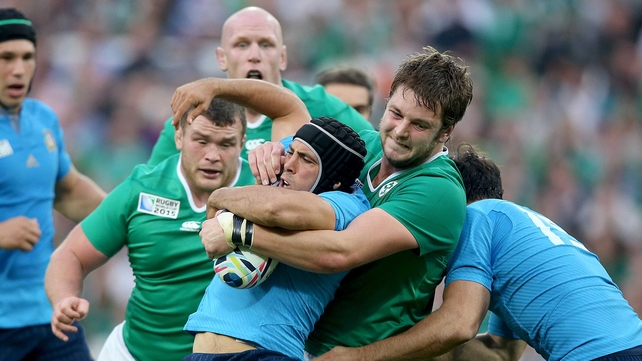 The likes of Jack McGrath (26), Marty Moore (24), Iain Henderson (23), Peter O'Mahony (26), Jordi Murphy (24), Tommy O'Donnell (28), Jack Conan (23), Kieran Marmion (23), Ian Madigan (26), Robbie Henshaw (22) and Stuart Olding (22) are rising players, who have much, much more to give in their careers.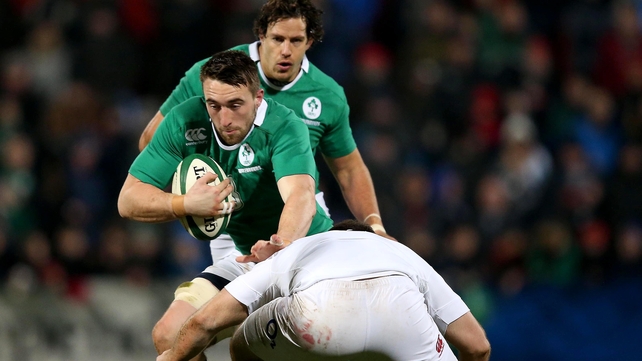 Four years more game time will see a very good spine in the the class of 2019.
Madigan a key figure now
The previously mentioned Madigan is a key figure to Ireland. He was superb in replacing Johnny Sexton in the victory over France, but made some key errors against Argentina. To put the blame for defeat on his shoulders alone is madness though; a squad of players lost the game – not one.
In many facets Madigan performed well, a missed kick and kick out on the full aside.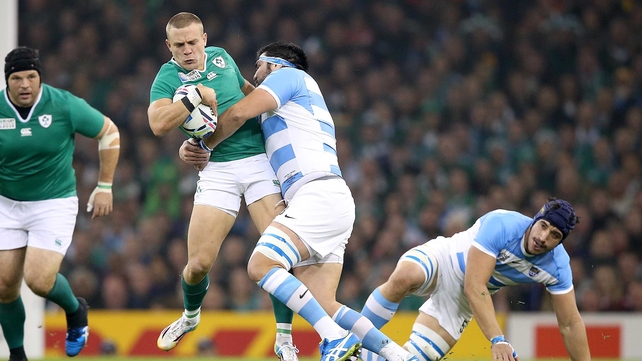 But this is a critical juncture for him. He needs game time at provincial level to give him experience in game management from the start of matches. He needs to be playing first-team rugby week in, week out. For the last two seasons he played second fiddle to Jimmy Gopperth at Leinster. Now, with the return of Sexton to the RDS, he is likely to find himself in the same situation – as the reserve.
He, and the IRFU, need to decide if the best way for him to develop is to leave Leinster for another Irish province, or to play club rugby in England or France. He has all the ability to be an outstanding out-half, the next couple of years in his progress are pivotal.
Growth as well as winning is key
In 2016, Ireland will look to become the first country to win three successive Six Nations titles. That goal is within reach and may well be achieved. But to focus solely on that is not to see the forest for the trees.
To ensure Japan 2019 is a happy hunting ground for Ireland the plans and the preparation, and the strategy, must begin now.
The denouement of this World Cup was bad, but that's not to say it will always be bad.