Ruby Walsh has described the image of Gordon Elliott sitting on a dead horse on the gallops as "indefensible" and added that he feels "embarrassed for the sport" of racing.
The image, posted and widely shared on Twitter on Saturday, is being investigated by the Irish Horseracing Regulatory Board (IHRB).
After many voiced initial doubts on social media about the authenticity of the photograph, the County Meath trainer released a statement late on Sunday evening confirming it was in fact genuine, before subsequently issuing an apology.
Horse Racing Ireland (HRI) was among the racing bodies to condemn the image, while one of Elliott's sponsors, Betfair, ended its relationship with the trainer.
Michael O'Leary's Gigginstown operation expressed their support for Elliott after "a grievous but momentary lapse of judgement".
Speaking on RTÉ's Game On, Walsh shared his view on the matter.
"A picture paints a thousand words but I think that picture only painted one and that's 'indefensible,'" he said.
"When I looked at it, I felt angry, I felt embarrassed for my sport and I felt very sad.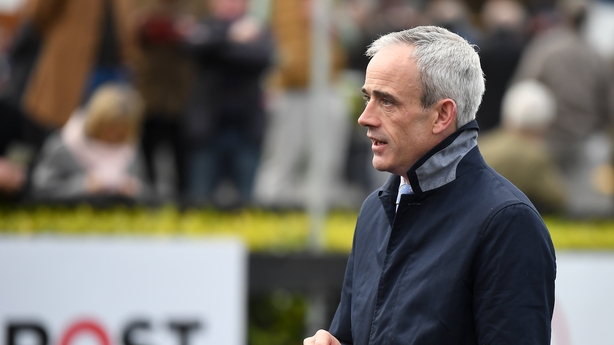 "I was always taught that the duty of care to the animal is as much when it is dead as it is when it is alive and that is the way I was taught to conduct myself and it's the way I assumed most people within my sport would conduct themselves."
On the long-term ramifications for the image of the sport and Elliott, Walsh said "it will be a very, very long road". 
"It has huge ramifications for the sport and I feel embarrassed for the sport and I felt very sad when I watched that picture that the due care and respect wasn't given to that horse," he said.
Walsh added: "I think everybody that is licenced by the IHRB is no different to anybody wearing a jersey of any GAA club or rugby club. You are representing those clubs and as a licenced trainer, jockey or an employee of a stable yard, you are representing the horse racing industry and the onus is on you to act in a manner that is good for the image of racing."