Pat Smullen has said it was a "simple decision" to announce his retirement from the saddle following medical advice.
The nine-time Irish champion jockey was diagnosed with pancreatic cancer in March of last year and has been undergoing treatment since. 
His progress has been positive in the subsequent 14 months and he retained an ambition of one day returning to race riding.
However, after apprising his medics of the steps involved in returning to action, it was decided that it wasn't the best course of action.  
"For me, it was a very simple decision in the end," he told Greg Allen on RTÉ Radio 1's Drivetime. 
"Obviously, it's a little bit sad. It would have been a fairytale to get back to race riding.
"But when you sit down with these professionals, and these great medical people who have been taking care of me, it was decided it had been a long battle to get to where we are now and to compromise my health and my immune system would not be wise.
"It would be very foolish for me to ignore that advice."
Smullen told RTÉ Sport last year that he was winning his fight against cancer and he and his doctors remain very satisfied with his progress. 
"Thankfully, I'm in a very good place. The surgery went well and I've completed the treatment. 
"Right now, we're very, very fortunate to be in the position to be in. I'm very thankful for that. So far, so good the way I look at it. Obviously, there be a lot of checks to make sure there's no return. We have to keep on top of things.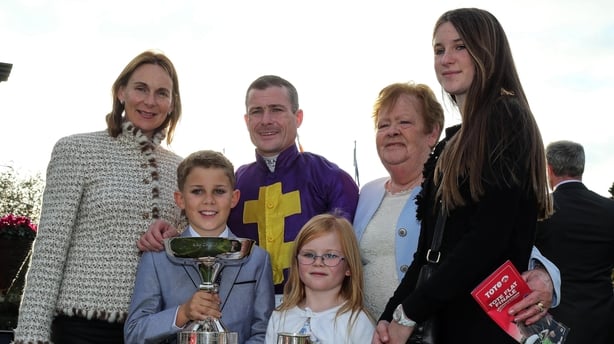 "While we have to be very careful, I have to go ahead and live my life and that's what I intend on doing. 
"The doctors were not against a comeback until I actually explained to them what I'd have to go through to get there.
"When I went through I'd have to do, it became very evident to them that it would be unwise. It was good to hear that they were happy I was in a position to go back race riding but when I went through the regime, they were a little bit shocked that it was so extensive.
"We had the chat then and it was easy to decide that it was not the right thing to do."
Smullen was Irish flat racing champion jockey on nine occasions (the first won in 2000, the most recent coming in 2016) and won some of the most famous races in the sport, including the Epsom Derby, the Ascot Gold Cup, the Champion Stakes and the 2,000 Guineas. 
His Epsom Derby win - achieved at the age of 38 aboard Harzand in 2016 - remains the career highlight for Smullen. 
"I feel like I've had a fulfilling career to win the Epsom Derby. It came along at the right time in my life when I was desperate to win it. When it did happen, I was able to take it all in and enjoy it. 
"My three children are of an age where they're old enough to remember it. It was a special, special time. When you retire as a flat jockey having won the Epsom Derby, I feel it's a fulfilled career."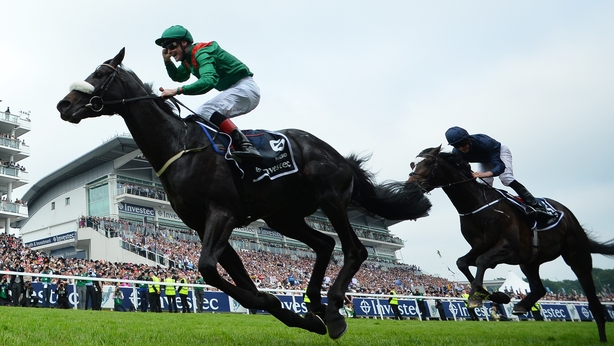 Smullen - who is married to the former trainer Frances Crowley, the first woman to train an Irish Classic winner - has ruled out training as a future career but intends to remain within the industry in some capacity. 
"Training certainly won't happen. I'm married to a lady who trained for ten years and I know what trainers go through. It's a very, very tough business to be in. So I won't be pursuing training, I can assure you of that.
"But I'll very much be within the industry. I'm going to get back to exercising horses in the morning for Dermot (Weld), that's something I really want to do.
"And I have a few other irons in the fire. And hopefully I can contribute something to a sport that has given so much to us as a family.  
"I'm actually on the way over to do a bit for ITV tomorrow in Chester. We'll see what comes. Maybe I'm no good at it! I'll have to find out when I have a taste of it. 
"I want to work with horses, that's the most important thing. They've been my life and I've enjoyed every minute of being with horses. That's something that I have to do for the future."