Ruby Walsh is better suited to ride the enigmatic Yorkhill rather than Paul Townend and that could tip the Coral Dublin Chase in Leopardstown in favour of Min, according to former jockey Andy McNamara.
Trainer Willie Mullins will pitch Yorkhill against stablemate Min on Saturday, and with Walsh still recovering from a broken leg, Townend will be tasked with an improvement in fortunes after a disappointing first appearance over three miles in the Leopardstown Christmas Chase.
Speaking on the RTÉ Racing podcast, trainer McNamara said that Yorkhill is a challenging ride for even the most gifted jockeys.
"I'm not a fan at all. Yorkhill is a big, ignorant yoke," he said.
"Ruby Walsh has performed miracles, and is the best jockey I have ever seen. The horse that he has probably shown that on the most is Yorkhill. The two times he has won on him at the Cheltenham Festival.
"In the Novice Hurdle, Yorkhill went to run away at the first and Ruby did a thing you don't see many jockeys do; he absolutely pulled the head off him, and said, 'you are not doing this, it's not going to happen for the whole race'. The fight was over in two seconds. Ruby brought him back to the field and settled him.
"He switched off completely and when he came to the last, Ruby woke him up and he came alive and won.
McNamara added that Walsh is better suited to getting the best out of the highly-regarded horse.
"No offence to Paul Townend, but I don't think he's able for him the way Ruby is"
"In winning the JLT Novices' Chase [March 2017], Yorkhill went from last to first without leaving the railing. I don't know if that has ever been done at a race in Cheltenham. For a horse that hangs so badly out to the right, he [Walsh] dropped him in last, jumped perfectly and took advantage of the big gap up the middle. He performed miracles on him.
"He's fiercely keen and fiercely difficult to ride. No offence to Paul Townend, but I don't think he's able for him the way Ruby is. He's a very hard horse to ride."
Johnny Ward says the disappointing festive period for Townend could well spur him on to victory this weekend.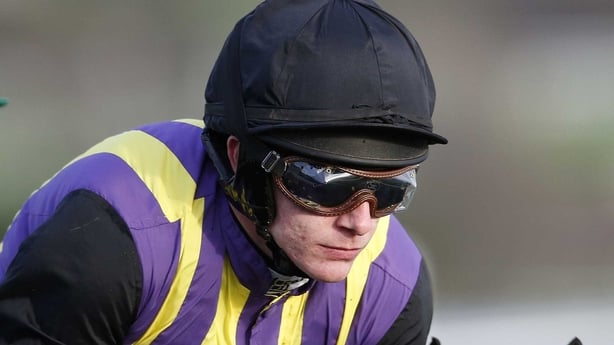 "It's a fascinating race. Paul Townend knows that Christmas was not a good festival for him.
"Things went wrong, particularly on Min. The irony of ironies is that he gets off Min to ride a horse he doesn't particularly get on with.
"This will be the race that will really satisfy him if he wins. I think Yorkhill win."
McNamara however is backing stablemate Min, who suffered his first defeat over fences when losing a Grade One prize in Leopardstown at Christmas, to come good on the day.
"The ground is drying slightly. It is soft to yielding in Leopardstown which will be quite different to Christmas.
"I think that will aid Min."
Watch live coverage of the Dublin Racing Festival on RTÉ2 from 1pm Saturday and Sunday