In two weeks' time, a global audience will be sitting down to watch the latest edition of the Super Bowl.
And by the early hours of Monday morning, we will know which teams are going to be contesting that fixture as the AFC and NFC championship games, which are essentially equivalent to semi-finals, come to their respective conclusions.
As always, this month's play-offs have all been about whittling the contenders down to the final teams left standing and one storyline centered around the struggles of the Dallas Cowboys' placekicker Brett Maher.
During their wildcard play-off win over Tom Brady's Tampa Bay Buccaneers, Maher missed four of his five kicks for extra points, setting an unwanted stat in becoming the first kicker since records began to spurn that many in a single game.
We need your consent to load this YouTube contentWe use YouTube to manage extra content that can set cookies on your device and collect data about your activity. Please review their details and accept them to load the content.Manage Preferences
It led to unwelcome scrutiny but in another way, it put the spotlight on special team roles that don't tend to get anywhere near as much media attention as other positions in American football teams.
As it happens, the roles of kicker and punter offer the best route for Irish prospects who may look at the NFL or College Football as a dream destination due to the beneficial prevalence of rugby, Gaelic football and soccer on this island.
Bringing through a wave of kicking talent from these shores across the Atlantic is the aim of former Connacht rugby player Tadhg Leader.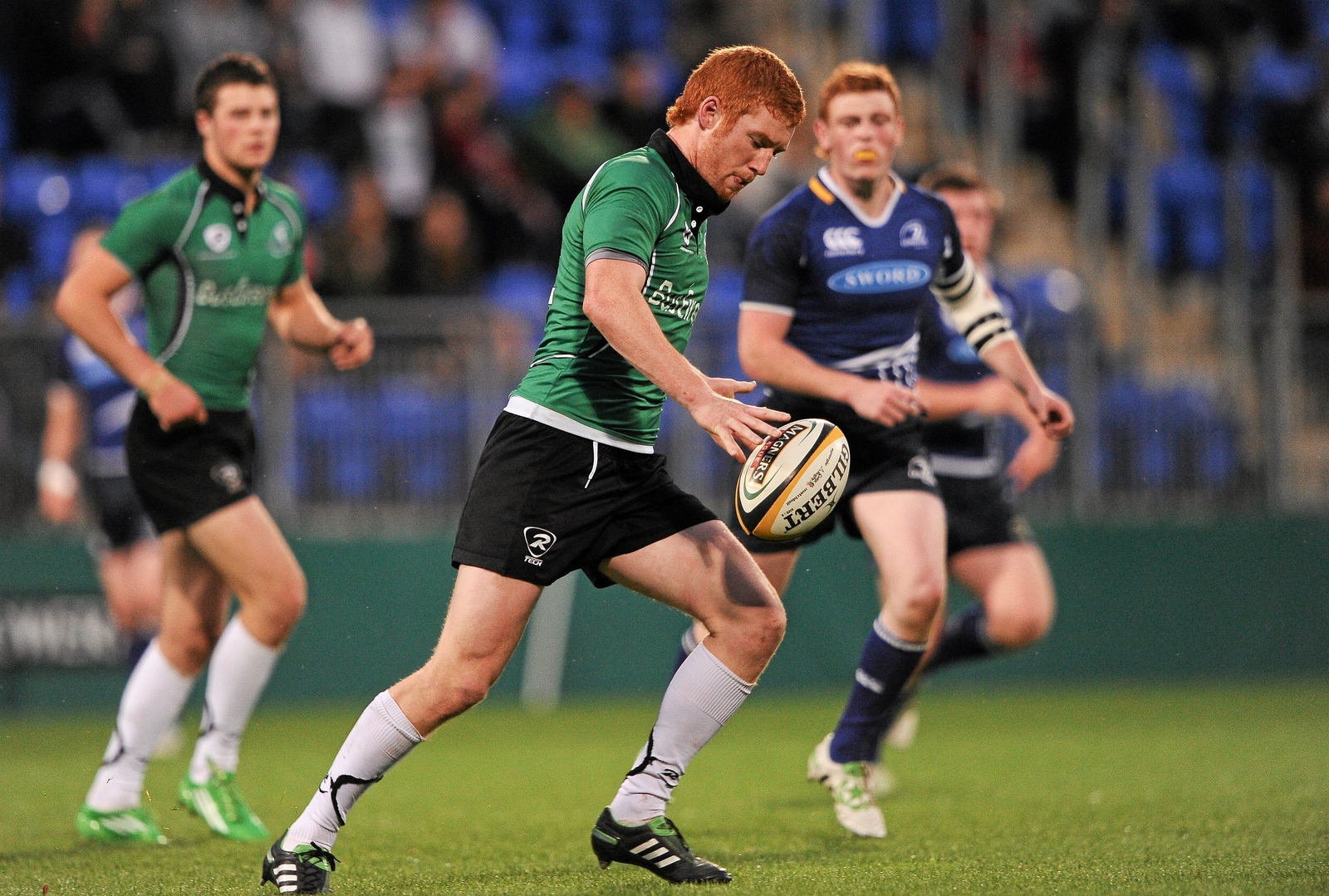 Last year, the former rugby out-half launched Leader Kicking to try and open up the pathway for potential Irish kickers and punters, with former Laois Under-20 footballer Ross Bolger one of his proteges, who has been gaining traction on social media for his innate kicking ability in the hope of attracting scholarship interest from US colleges.
Leader, himself, fell into the world of American football by chance whilst playing Major League Rugby in the lead-up to the Covid-19 pandemic.
"Whilst I was in the US, everyone talked about kicking. People were like 'you should try American football'. I never did take it seriously because I was on a pretty good career path as (rugby) was growing in the US and I was growing with it," Leader tells RTÉ Sport of his journey.
"But Covid pressed pause on that and led me down a pathway chasing (American football)."
The eureka moment for the Galway native came whilst coaching rugby when some rogue American footballs infiltrated a training session which was taking place at a high school facility. Leader took his chance to test out his kicking on a different type of oval ball than he was used to and quickly impressed onlookers who were milling about on the running track which surrounded the field.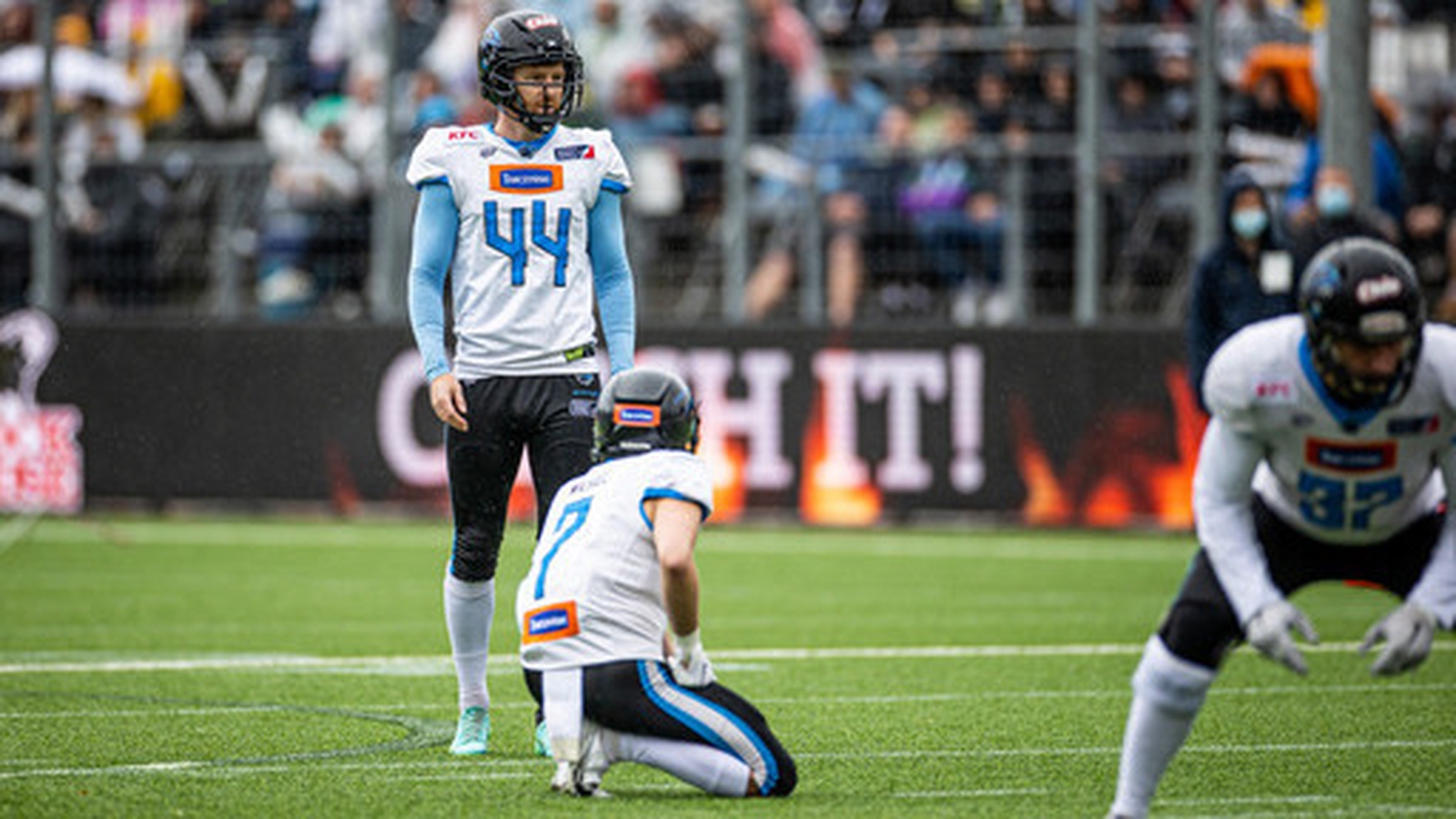 "By the end of the session, people that were just going for a stroll or for a walk were coming over and watching me kick and (asking), 'Who do you play for?' and asking me questions," he recalls.
After doing some research online, Leader realised it was something that he would be capable of pursuing based on his own raw ability, along with guidance sought from kicking coach Brendan Cahill to hone that skill for American football with its smaller sweet spot on the ball and myriad of variables in game situations.
It eventually allowed him to operate as a placekicker for teams such as Panthers Wroclaw back in Europe and later signing for Hamilton Tiger-Cats of the Canadian Football League.
Those experiences have now led him to try and unearth Irish kicking and punting gems from the raw talent available.
"It was really obvious that Irish lads should be doing this because we're born to kick and we're natural at it, so that led me down the route of Leader Kicking in the last six months," he says, pointing to Bolger as "testament" to that nurtured ability to kick that a host of Irish field sport practitioners possess.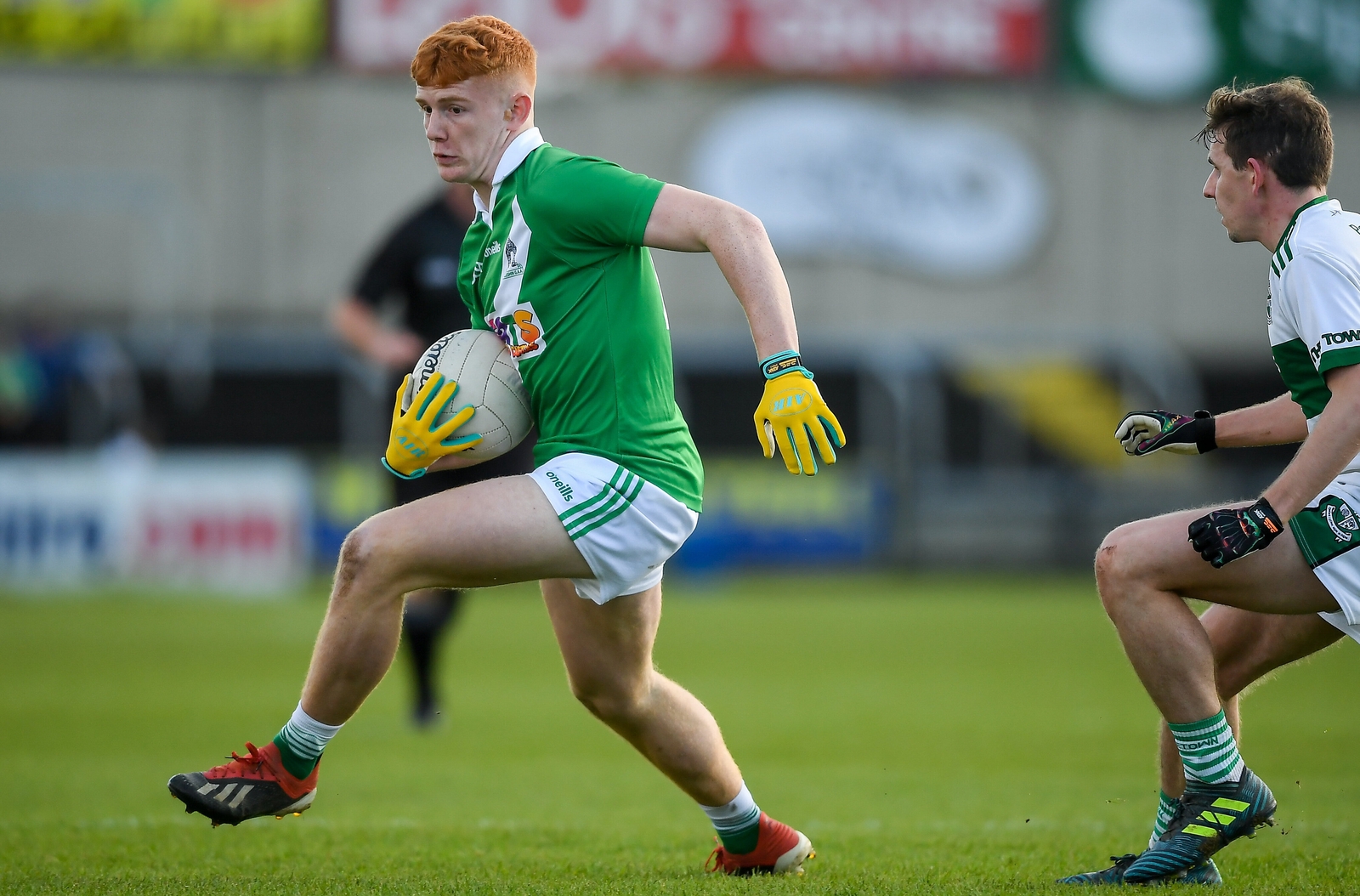 Bolger, who is currently a student at DCU, has been playing Gaelic football since his youth, as well as rugby previously for Carlow RFC.
However, unlike Leader who became interested in NFL later in life, Bolger had always been gripped by American football, having followed it on TV since childhood.
But it was social media that gave him the impetus to give kicking a go after coming across Leader Kicking last year.
"It was just through Instagram really. I was just scrolling and it was the day of the Aer Lingus College Classic. I'd been in America that summer and I was coming home and saw that Tadhg was promoting the kicking at half-time and I (said to myself), 'I wish I was at home for that to give it a try because it was something that always crossed my mind when I was watching the games every Sunday," says Bolger.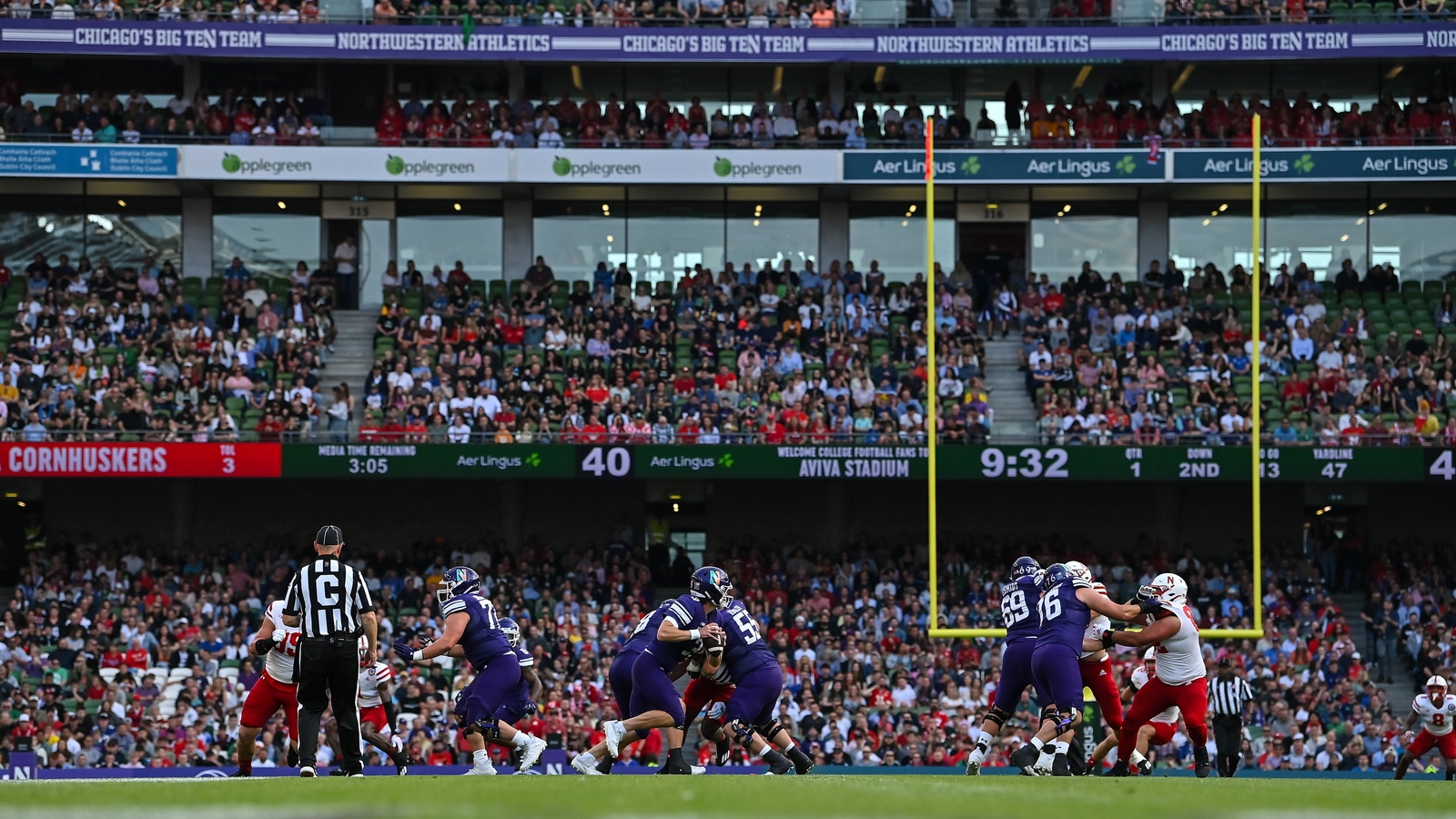 When Leader announced that he was going to start kicking sessions for prospective candidates, Bolger made contact with him and it became apparent that the raw materials were there and he quickly began to hone that with the aforementioned input of Brendan Cahill and other experts linked in with Leader Kicking.
Social media – which Leader ranks as arguably the most influential recruiting tool for the college game in American football - proved key again with footage of Bolger's kicking amassing significant interest on Twitter and Instagram, leading to the opportunity to go for trials at New York's Pace University earlier this month.
"I've been in contact with coaches from different universities through Twitter and the trials went very well," says Bolger.
"It was a great experience. Even if I don't end up there, it's something that will definitely benefit me in the long run.
"It was just really interesting to see the campus and the pitch. It's obviously different to kicking here on a GAA pitch or just down in the local park. It was great to go out and see the yellow goalposts and get a better idea of the pitch in regards to the 10-yard line and the left and right hashes and stuff like that."
A clip that went viral during his Pace sojourn was one in which he demonstrated his ability to kick well off both feet, with the work he had done with his left over the years to bring it to the level of his natural right foot, paying off and impressing the coaches on the lookout for punters.
"It just makes it really awkward for the returner to cover the back field – almost like a full-back in rugby," Leader says of the benefits of being ambidextrous.
"So if you can sell one thing and do another, it's just a really impressive trick to have up your sleeve and fortunately Ross is very cultured at that thanks to his Gaelic football days."
His ability to tackle or throw a shoulder, honed on both GAA and rugby pitches, is another string to his bow that is potentially useful as a kicker or punter.
Australia stands out as the example that Ireland can follow in terms of providing a conveyor belt to the US.
Similar to this island, the dominance of kicking-based sports Down Under, including Australian Rules, has meant that the raw materials exist in large numbers and in their case, Australians are already a common sight as US college punters.
"In fairness what the Australians have done has been phenomenal. They sent over 110 lads, to my knowledge, across on scholarships as punters," Leader says.
"Over 99% of their lads are punters but they've done a phenomenal job and they're at the top table. A few weeks ago, at the college final, both punters were Australian for the top two teams in the country. They flood Division 1 at punting."
Some Irish players have knocked on that door in recent years. In 2021, RTÉ Sport spoke to both Kerry's David Shanahan and Dubliner Ben Kiernan who are in the US college football system and coincidentally featured in the same match that year as punters for Georgia Tech and North Carolina respectively.
But Leader adds that the extra benefit for prospective Irish talent is the ability to factor as placekickers – especially for Gaelic football goalkeepers or rugby place-kickers used to striking the ball long distances straight off the ground - as well as punters, opening further doors.
The example of Shanahan, whose pathway to the US saw him head for Australia initially, is one that Bolger is hopeful of following in the footsteps of.
"I remember when the news broke about David, I started doing a bit of research about Australia because it was something that would have interested me then and I also saw the amount of Australians that were going out. I definitely considered it but I think once my college life started here in Ireland, I put that to the back of my head then."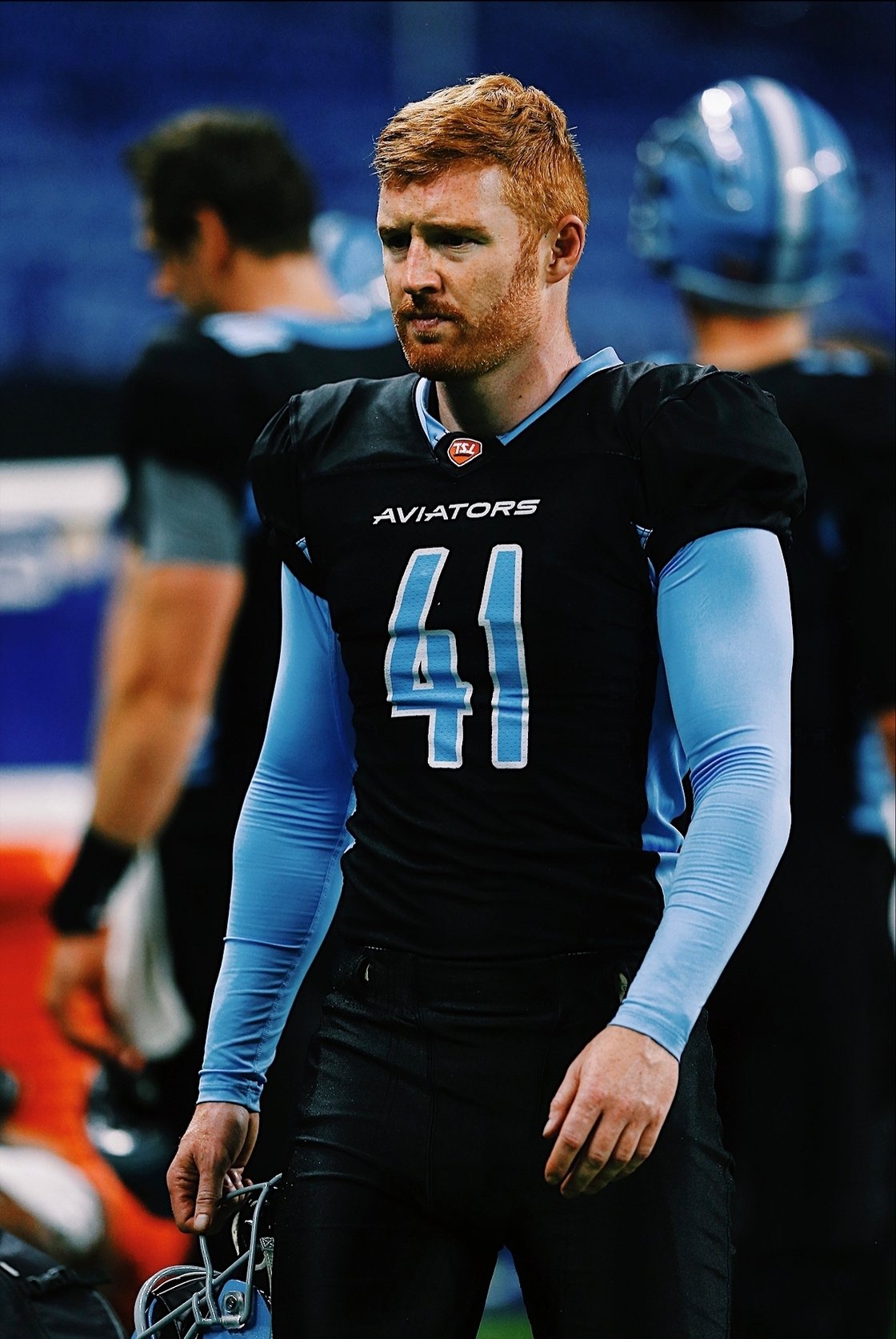 But due to the progression and more direct pathway that has opened for him since taking the Leader Kicking route, Bolger is aiming to make it onto a US college scholarship programme by the start of the next academic year later in 2023.
"I'm on a three-year course in DCU, I haven't finished yet but I hope to graduate in April and then from there, the plan would be to get out (to the US) as soon as possible," he says.
"If everything goes well, I'd be looking to start over in America come August for training camp and then into the academic year for September.
"It would nearly be straight away, straight into it, just a few months off for the summer but Tadgh and I knew that from the start. That's why there's a lot of emphasis to push this on and try to get over there as soon as possible."
Given the relative lack of first-hand experience that exists in Ireland for navigating the vast US education system, it's an area that Leader is focusing on heavily, having attended an American third-level institution himself when he first moved to the US in 2015.
"If you don't have the academics, you can't access athletics so it's a massive component of what we do and even we're chatting to some coaches for Ross at the moment and figuring out Masters programmes," he says.
"It's not just about finding the best programme who gives the biggest scholarship, it's about finding what academically is a good fit. We don't just want to teach the lads how to kick and then find them a scholarship to kick and then send them off.
'Thankfully coaches are aware of us, the talent exists and now we're just trying to formalise it and hopefully Ross will be our first lad across'
"They need to be heavily involved in the process and the academic side of it is huge. And then obviously the rewards of that are great. Something that's really cool is that you go to the US, whether it's an undergrad or a Masters, when you graduate you get an extra year to live there and work on an OPT visa.
"Lads can then experience that side of it as well. It would be great if everyone went to the NFL but that's not realistic so you need a degree and if you play college football, your network is massive. The business of college football is colossal so the network and opportunities is really big for life after sport."
We need your consent to load this comcast-player contentWe use comcast-player to manage extra content that can set cookies on your device and collect data about your activity. Please review their details and accept them to load the content.Manage Preferences
A Leader Kicking event held at Dublin's Blackrock College, attended by rugby, soccer and GAA players and under the watchful eye of US kicking coaches last November, has added to the belief that the trickle of Irish talent will become a wave.

"That was a really important day to confirm what we're doing is going in the right direction and we have the people on the island, and having the endorsement and the lads in the US advocating for us has been huge and that opened up a lot more opportunities like Ross getting to go to Pace which is through those connections that we developed," says Leader.
"Now, thankfully coaches are aware of us, the talent exists and now we're just trying to formalise it and hopefully Ross will be our first lad across."
Watch the full interview with Tadhg Leader and Ross Bolger below or via YouTube.
We need your consent to load this comcast-player contentWe use comcast-player to manage extra content that can set cookies on your device and collect data about your activity. Please review their details and accept them to load the content.Manage Preferences