Back in 2015, I was plotting what would eventually go on to become the Fair Game podcast series, which focused on women's sports. The starting point was conducting a lot of research to broaden my knowledge in the area, reading anything and everything on-topic that I could get my hands on – and something that really struck me was the lack of books about women's sport that were readily available.
Bar some big-name classics, it was a shockingly bare bookshelf.
Thankfully, the situation has improved significantly in the five years since then. Much like how the podcast feeds of women's sports fans have expanded, so too have the bookshelves. Publishers have branched out and recognised that there are important sporting stories that need to be shared, talented writers with the expertise to bring them to life, and a captive audience that want to read them.
This is a selection of five favourites from my own personal women in sport library. It's far from an exhaustive list, and the books are in no particular order – more so, a broad selection of reading material by female writers that I've thoroughly enjoyed, and that I frequently revisit for research and reference purposes.
Currently, I'm reading Eniola Aluko's autobiography They Don't Teach This, which I was on a waiting list for in my local library – a sure sign in itself of how far we've come!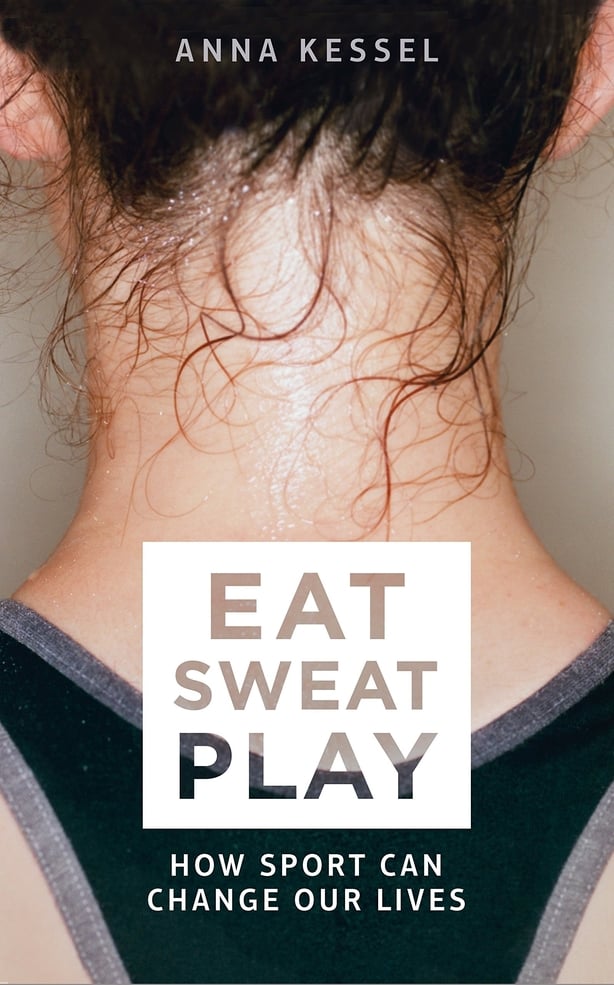 EAT SWEAT PLAY by Anna Kessel
Journalist Anna Kessel unleashed her debut book Eat Sweat Play: How Sport Can Change Our Lives in July 2017, and changed the game. For me, this is the definitive take on women's relationship with sport.
There isn't a taboo left unchallenged within the pages of Kessel's Eat Sweat Play, as she explores the role of sport and exercise in the lives of women – or all too frequently, the lack thereof. It's both enraging and empowering in equal measure – but ultimately, it's a vital manifesto on sporting equality from grassroots to glass ceilings and everything in between.
My wife has recently delved into Eat Sweat Play as she traversed the murky waters of facing a lifelong fear of public exercise spaces by learning how to swim. As someone who has been involved in many sports since a very young age, I don't think I fully appreciated just how important the book's message is until I heard it relayed to me from her point of view.
Eat Sweat Play shouldn't just be read by all women who love sport – it should be read by all women, full stop.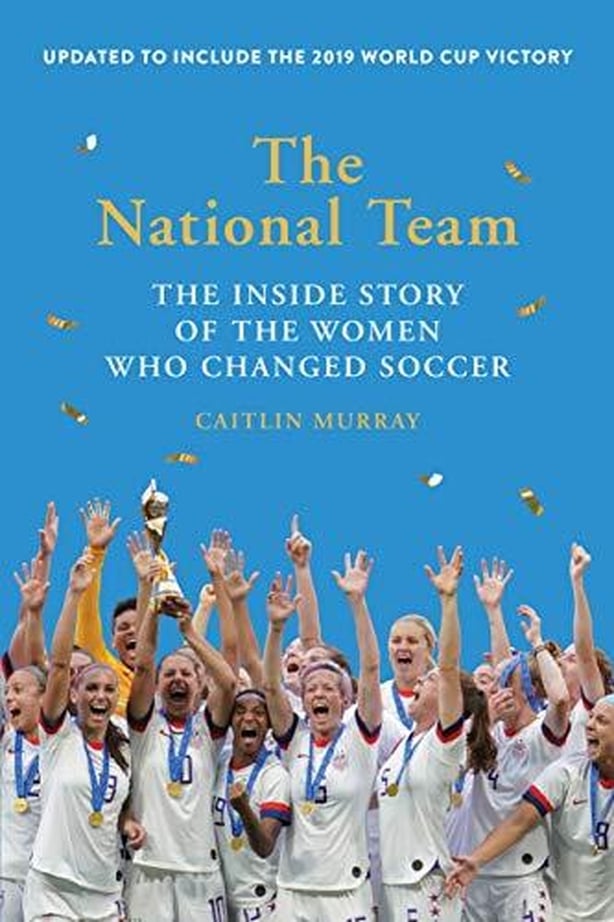 THE NATIONAL TEAM by Caitlin Murray
Journalist Caitlin Murray's coverage of the USA soccer team is consistently exceptional – so it's fitting that she has now literally written the book on the most successful team in the women's game. The National Team: The Inside Story of the Women Who Changed Soccer is a definitive chronicle of the battles that the four-time World Champions have contested, both on the pitch and off it.
Originally released in advance of the 2019 FIFA Women's World Cup, Murray has since expanded its contents to include the team's back-to-back title triumph for an updated edition.
The key to this book is in its access to contributors – almost 100 players, coaches and officials, both past and present, are interviewed throughout, giving fascinating insights into both the dressing room and the boardroom of US Soccer.
The many triumphs of the team are the central focus – but those highs wouldn't exist without the many lows in between, and all are recounted in intricate detail throughout.
The book also extensively covers the tumultuous history of the club game Stateside; as well as charting the progress of the ongoing wage discrimination dispute that has lingered since 2016, a saga which hit the headlines in a major way recently, and could possibly be played out in a trial later this year.
All in all, essential reading for any football fan.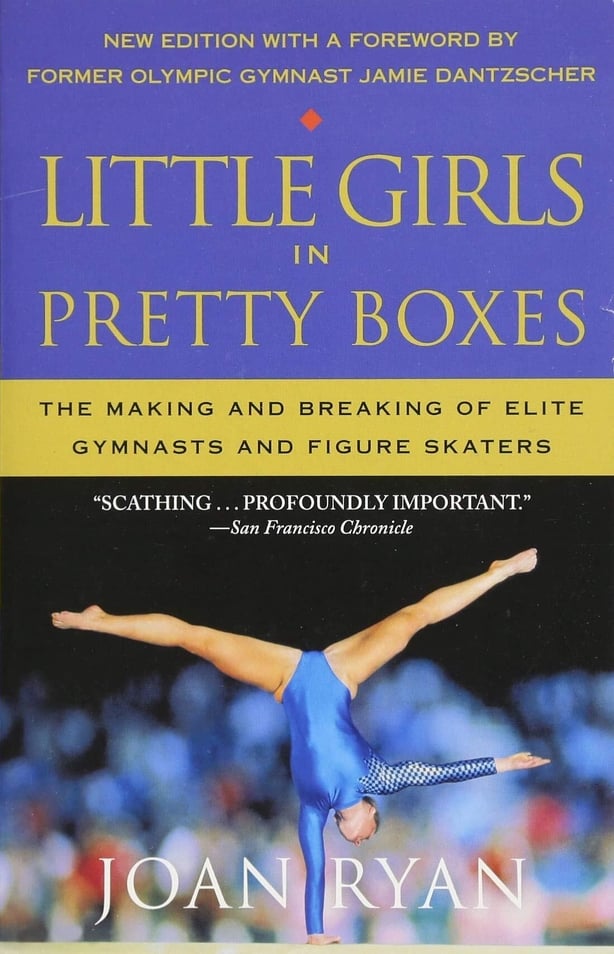 LITTLE GIRLS IN PRETTY BOXES by Joan Ryan
Joan Ryan's groundbreaking Little Girls in Pretty Boxes: The Making and Breaking of Elite Gymnasts and Figure Skaters was originally published back in 1995, bringing to light the prevalence of abuse that permeates two of the most prestigious Olympic sports.
From starvation diets to verbal diatribes to debilitating injuries, the brutal tactics of elite coaches and the parents who invest in them are exposed in harrowing detail. Win, no matter what the cost.
One would like to think that a lot has changed in the quarter-century since the original publication of Little Girls In Pretty Boxes – however, having reread it only a few months ago it's striking how this book is still so tragically relevant in many regards, even beyond the two sports in focus within. Consider Mary Cain's recent revelations about Alberto Salazar and the Nike Oregon Project, for example – the more things change, the more they stay the same.
The latest reissue of Little Girls in Pretty Boxes includes a foreword from former Olympic gymnast Jamie Dantzscher, addressing the systemic sexual abuse perpetrated by USA Gymnastics' disgraced doctor, Larry Nassar.
Having followed Nassar's trial in detail, I often wondered how such heinous abuse went undetected throughout two decades. This book paints a damning picture of a sport in which a culture of physical and mental abuse can masquerade as high performance – creating the perfect environment for predators to thrive.
Bringing together insights from former gymnasts and figure skaters as well as elite trainers, psychologists, physiologists, and experts in both fields – Little Girls In Pretty Boxes is timeless in its teachings about the physical and emotional hardships that female athletes often endure in the quest for the ultimate glory.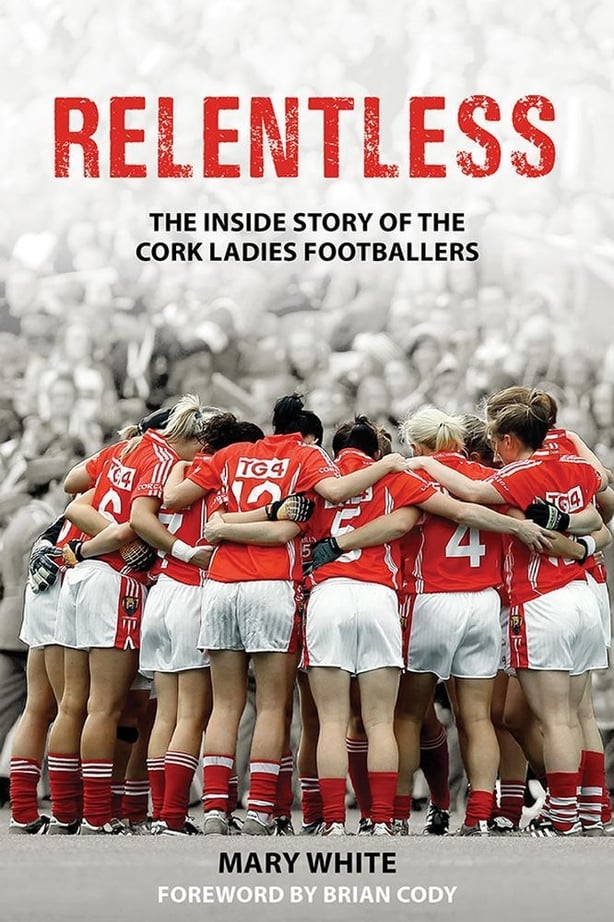 RELENTLESS by Mary White
Every year in Ireland during the build-up to Christmas you can't walk by a bookshop without seeing a barrage of hurlers, footballers and managers staring intensely at you from the cover of their autobiographies on the bestsellers shelf. Every single one's got a story to tell… and sell.
Unfortunately, the same can not be said for female Gaelic Games stars. Many legendary women have come and gone without visual archive, still images, and in-depth coverage charting their illustrious careers – let alone a book to bind it all together.
In November of 2015, journalist Mary White quite literally changed the game with the release of Relentless: The Inside Story of the Cork Ladies Footballers. The first book of its kind, it charts the rise of the legendary Cork team that dominated football for over a decade, winning 11 All Ireland titles in 12 years.
Through a mix of drawing on her own coverage of the team throughout the years, and anecdotal interviews with leading figures both on the pitch and off it – White has expertly captured the culture of this unique group, and all that they achieved. It is a precious resource in the history of Gaelic football.
It's also worth noting that the writer followed up Relentless with a subsequent book release in October 2018 – the first ever autobiography of a female Gaelic games star: Cora Staunton – Game Changer. Here's to many more authors and players following in their footsteps in the future.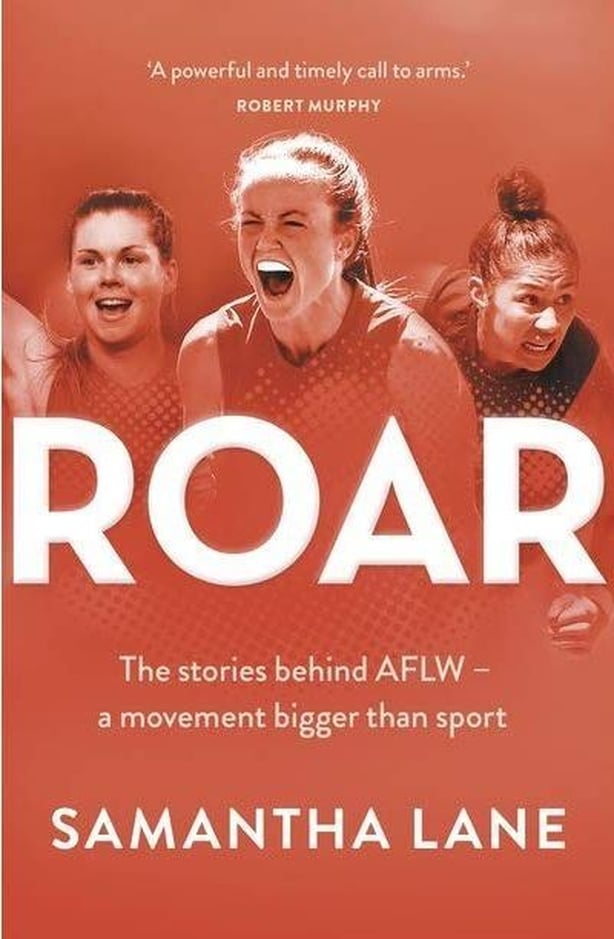 ROAR by Samantha Lane
"For every rejection. For every set of glazed eyes. For every condescending laugh. For every flat no. For every senior manager and chief executive – even at the Australian Football League – who was scornful when he should have known better. For every unyielding champion of change told that only butch, ugly women played footy. For every mocking, belittling, disabling, bullying, sexist and homophobic insult ever directed at the code's spurned sister… and for every time there was radio silence because what they actually screamed was disrespect. THAT is what the roar was for."
This opening passage of Australian journalist & broadcaster Samantha Lane's book ROAR: The Stories Behind AFLW – A Movement Bigger than Sport is one of the most powerful I've read. Talk about hooking the reader in instantly…
'The Roar' which Lane refers to is that of the crowd at the opening match of the inaugural women's footy league back in February 2017, as Carlton and Collingwood took to Princes Park in Melbourne in front of a capacity crowd of 24,568 people there to witness history in the making. Thousands more supporters were locked outside of the full stadium, with an audience in excess of a million watching at home.
ROAR takes the form of chapter-by-chapter interviews with the key administrators, coaches and players who strove so hard to get the AFLW to that very tipping-point. It's a fascinating deep-dive into what was a game-changing development for Australia's revered native sport and the culture surrounding it.
With the AFLW now in its fourth season, and with 18 Irish Gaelic Games stars having played a part Down Under for the 2020 edition – it's the perfect time to dive in and learn all about foundations upon which AFLW was built.