Carlos Cordeiro has resigned as US Soccer Federation (USSF) president having deemed arguments and language in legal documentation relating to the women's team as "unacceptable and inexcusable".
A year on from 28 members of the women's team putting their names to a lawsuit against the federation over equal pay, it was claimed in submissions from lawyers for the USSF filed this week that the job of a player for the men's team "requires a higher level of skill based on speed and strength" than that of one for the women's.
It was also claimed that the former role "carries more responsibility" within the federation than the latter.
The women's team subsequently wore tops inside out ahead of their SheBelieves Cup clash against Japan, hiding the badge, and after the game Megan Rapinoe said she and her team-mates rejected an apology Cordeiro was reported to have issued over language in the legal filing.
A statement later appeared on Cordeiro's official Twitter feed in which he announced his resignation with immediate effect.
Cordeiro said: "My one and only mission has always been to do what is best for our federation, and it has become clear to me that what is best right now is a new direction.
"The arguments and language contained in this week's legal filing caused great offence and pain, especially to our extraordinary women's national team players who deserve better. It was unacceptable and inexcusable.
"I did not have the opportunity to fully review the filing in its entirety before it was submitted, and I take responsibility for not doing so. Had I done so, I would have objected to language that did not reflect my personal admiration for our women's players or our values as an organisation."
Cindy Parlowe Cone, having been vice-president, is now to serve as president.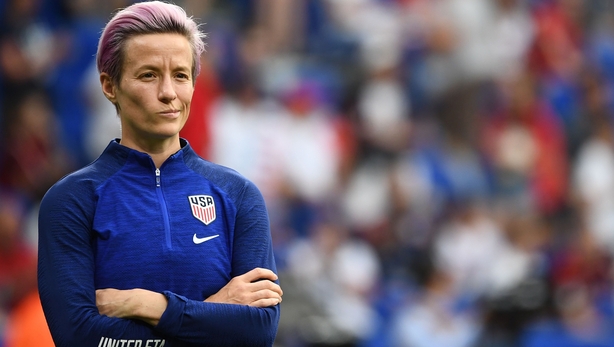 Ballon d'Or winner Rapinoe said after the Japan match she and her team-mates "don't buy" the apology Cordeiro had issued, and she suggested arguments that have been made against the team were "blatant misogyny and sexism".
The court case is expected to begin on 5 May.