As things stand, the 2020 Olympics are still going ahead as scheduled across late July and early August despite other sporting events being rescheduled, postponed or cancelled as a result of the coronavirus outbreak globally.
Earlier on Tuesday, the International Olympic Committee insisted that they are "fully committed" to sticking with the current schedule, while Sonia O'Sullivan believes the best outcome is to reschedule for 2021.
However, athletes who were and are in the midst of qualification processes for Tokyo 2020 - before sporting events across the globe were postponed - are in a difficult position.
Irish 400 metre runner Brian Gregan joined RTÉ 2fm's Game On to share his view on the challenges he and other athletes face.
"It's tricky. The best case scenario is for the Olympics to go ahead. But then you see qualifiers being cancelled," he said.
"The Irish Swim Championships were meant to be in two weeks and they are being postponed by 14 weeks.
"So that makes it quite tricky to peak at the right time. I guess, best case scenario is that it goes ahead but now it's not really leaving people with an opportunity to qualify."
I'd be devastated if they decide to go ahead with the Games but not allow sufficient opportunity to compete and qualify
The 30-year-old discussed the challenge that is now ahead of him in his own discipline.
"I've been injured since 2017 and my opportunity is this year and this year only," Gregan said. 
"I feel I can qualify but I'd be devastated if they decide to go ahead with the Games but not allow sufficient opportunity to compete and qualify.
"There are loads of people in that same position and myself. Are they going to pick the people from last year and then just run with that?
"Those people could be out of form as well so I think it would be very difficult to pick people from last year and not give people the opportunity to qualify this year."
With time ticking towards the Olympics and a narrowing window for qualification, Gregan wants organisers to set out their stall early.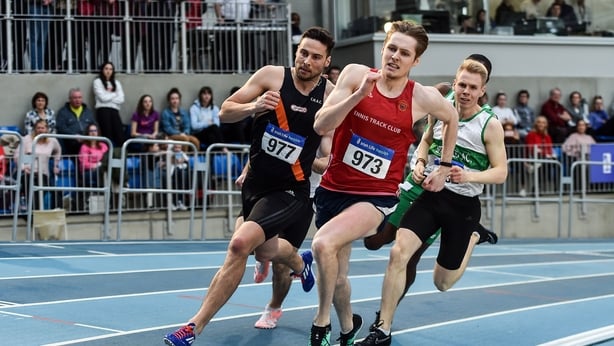 "For me, firstly they need to come out early with what they're going to do, meet in the next couple of weeks and I think postpone it until October, November, even as late as December, depending on weather conditions in Tokyo," he said.
"I think that early postponement gives people [the chance to say], 'Right, I need to get ready for six months' time, therefore my training is going to change around'.
"It gives the smaller meets and qualifiers the opportunity to reset and reset their schedules based around that as well.
"Otherwise, meets are going to be wiped off. We have a meeting in Rieti to qualify for our 4x4 and our mixed 4x4 for Tokyo which is very doable.
"But that's in Italy and it's due at the start of May. There is almost no chance of that going ahead. So we need more opportunity to have that later down the line and ultimately a postponement to October, November would be the best case scenario."
Gregan added that he was "slightly concerned" when he saw suggestions that organisers are going to "pick the people from last year and the people that are in the top 48 or the ranking spots".
"Because that can change completely," he continued.
"Like myself, I have to run five times to qualify for Tokyo and it's the average of those five results. So I think they need to look at it and give us enough time to do that rather than saying, 'I've two weeks to run five races.'"