Sports journalist and acclaimed author Anna Kessel says "we need to encourage more girls" to pursue a career in sports writing after an initiative was launched to reward Irish journalism that focuses on women in sport.
The inaugural Investic 20x20 media awards aims to change the perception of women's sport, and will be chaired by Kessel, who wrote the renowned sports book 'Eat Sweat Play: How Sport Can Change Your Life.'
Speaking to Damien O'Meara on RTÉ 2fm's Game On, Kessel praised the 20x20 campaign that seeks to increase participation and coverage of women's sport by 2020 and the message it sends to the public.
"The 20x20 project is just unbelievable. Everybody in the UK has seen that video go viral, retweeted by Claire Balding. And we're all sat here really envious because it's a such a powerful film.
"To have one-third of the campaign about women's coverage in the media is groundbreaking. We don't currently value women's sports coverage in the media. It makes up such a minute [amount] of the entire coverage.
"A scheme like this is really gonna shift that thinking and help us to value women's sports coverage."
How it is now and how it can change. What a revealing film from sporty girls in Ireland. The aim: to increase female participation in sport by 20% by the year 2020. #20x20 #womeninsport https://t.co/V09O9HEyPl

— Clare Balding (@clarebalding) December 14, 2018
Kessel also spoke about how females are under-represented in sports journalism and said that attitudes need to change to encourage more women to pursue a career in this industry.
"When you look at some of the high-profile female journalists or women working in the media in sport and you see the abuse they face regularly. Someone like Alex Scott, who's just been a breath of fresh air on the Sky Sports football footage.
"And yet the abuse she has to deal with week in week out and sometimes demeaning challenges from her fellow pundits. How many young women are gonna look at and say 'oh yeah, I want to be doing that.' Many will be put off by it.
"We need to be encouraging more girls into this career."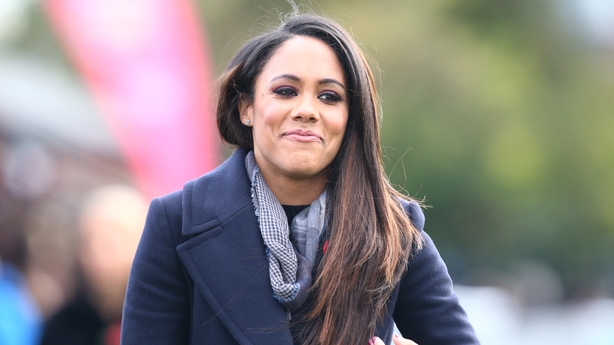 She added that changing the landscape in relation to sports coverage will take time and emphasised that media will play a crucial role in driving that change.
"There is definitely a cultural resistance. We haven't covered women's sport in the past and to try and suddenly do it now is difficult. But I definitely think some media organisations are making the effort. BBC and Sky have done a fair bit.
"The Telegraph in England have just recruited their first female football correspondent full-time and that's the first newspaper to do it.
"Things are changing but the media coverage plays a really important role because that's what brings the sponsors and the investment. It also reaffirms to sports governing bodies that this is worth doing."
Broadcast, print and online journalists are invited to submit entries on women in sport via www.investec.ie/20x20 from February to November with a winner announced each month.The monthly winner will receive a cash prize of €1,000.
In December 2019 an overall annual winner will be announced and awarded the Investec 20x20 Media Award Winner 2019 title -'If She Can't See It, She Can't Be It'