Strong is the new Pretty; Can't See Can't Be; This Girl Can; See Sporty Be Sporty; Fit Got Real.
The hashtags are many and memorable, but why are they suddenly invading our inboxes, news feeds and live streams? The reason is twofold. Girls in sport matter; and the collective 'we' has only started to acknowledge this recently.
The cream will always rise to the top.
It's important to understand that an exceptional talent will reach dizzying heights of achievement of their own accord, perhaps with the help of an eagle-eyed juvenile coach. Serena Williams and Tiger Woods had rigorous training and practice regimes before they set foot into mainstream education, Simone Biles maximised her pint-sized abilities from the age of six, and Michael Phelps' body was quite literally built for swimming.
But what about the rest of us? The seven-year-old girl who knows she can't catch a hand-pass and so hides to avoid camogie training; the teenage girl who hates her thighs and so quits basketball because of the shorts; or the mother of three who'd love to get fit again but is too fearful of being the only slow jogger, or weak yogi.
These are the girls who believe they can't, and the women who need to see sporty to be sporty. This cohort of everyday women and girls is the target audience for campaigns like the recently launched 20x20 - #Cantseecantbe.
So what are the barriers, and why are we not achieving equity between men's and women's participation in sport? There is an interesting debate here about identity, and the status quo.
The Tomboy
Ask Briege Corkery or Aoife Neary or Nicole Owens about how their life in sport began, and they'll tell you they "played with the boys". Even as recently as one generation ago, there simply weren't enough, or sometimes any, all-girls teams. Martina McCarthy - a rugby 7s player and former Olympian (4x100m relay at Sydney 2000) maintains that this reality saw a negative connotation take hold around 'sporty girls'.
"If you did a lot of sport as a young girl, you were called a Tomboy, instead of just being able to be feminine, while also enjoying sport....there was a perception that there was a masculinity about you."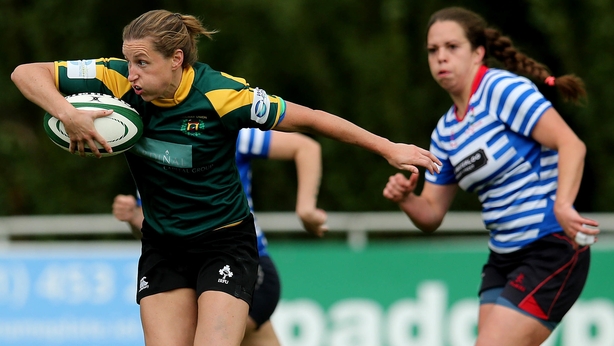 McCarthy is now a strength and conditioning coach, and works with young women. "One of the first things they often say is, 'I don't want to get too big'. There is an ingrained obsession with the aesthetic which doesn't apply in the same way at all to boys."
Multiple Olympian Natalya Coyle has often referenced a situation in the past whereby she was interviewed alongside her male competition partner after an event they had won, together. He was asked about their performance, and their fitness regime, but the first question posed to Natalya was about the colour of the nail varnish she was wearing that day. It might sound like a story from three decades ago, but that was in 2012.
McCarthy says that when effort isn't recognised, it becomes more difficult to conjure up motivation.
"The first thing that's commented on is their appearance, instead of what they've done to achieve this medal or personal best. That's not a frustration men ever have to face, so as a female walking into sport, you have an added mountain to climb in gaining the confidence to deal with those biases and perceptions about you."
Unconscious bias
We are all guilty of it, and sometimes women are the worst offenders. Mothers race to the nearest sports club with their first born son, and don't automatically follow suit when a daughter reaches the same age. Female sports journalists are asked ad nauseam how they "got into sport". Female boxers are asked are they not worried about getting a broken nose. And recently, an All-Ireland ladies football champion was asked live on TV who took out the bins in her house because her boyfriend also played intercounty football. The only question left is, would those remarks be made to a man?
Money talks
In 2017, the top 100 earners in professional sport included one woman. Serena Williams. And even then, she trailed the top earner, Christiano Ronaldo by $66 million.
In 2018, the prize money for the men's US Open golf increased to $2.1m. In the same year to date, one woman has broken the $2m prize money mark. Brooks Koepka made $2.1m in four days at Shinnecock Hills. Ariya Jutanugarn has amassed a similar figure over 26 events on the LPGA tour this year, and she is by far the exception. Irish professional golfer Stephanie Meadow maintains that there are only ever 'maybe two' women who would earn that much in an entire year.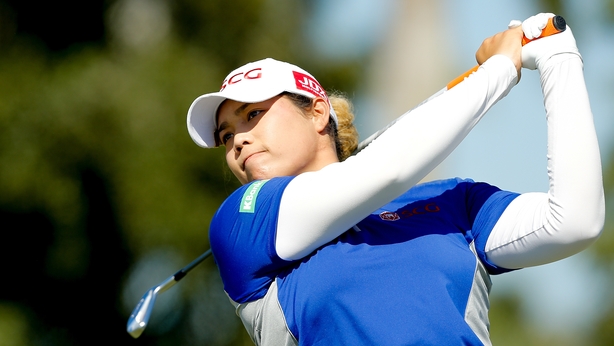 These examples are stark, and the reference to money is crass. Most women, most people, play sport first and foremost because they love to. But Meadow played on the LPGA tour last year, (she was on the Symetra Tour this year), and just about covered her expenses. It's not always about money. The logistical and player welfare issues highlighted in recent years by the Republic of Ireland national team or the Ireland Rugby team will attest to that.
Eighteen-time all Ireland winner Rena Buckley said that she noticed a gentle shift in the court of public opinion when her football team was awarded the RTÉ Sport Team of the Year. She said that despite the haul of medals she had in both codes, or the great battles she won on the field of play, it took a public vote on who was the most deserving team of 2014 to register with Buckley and her team-mates that they were valued.
They had won their ninth All-Ireland in 10 years that season, and would go on to win 11 in 12 years. Recognition is powerful, but why did it take a public vote for 18-time All-Ireland winner Buckley to finally feel it?
The messages we are sending girls are damaging. They are not good enough, they are not equal, and they have nothing to aspire to. There are legitimate arguments around commercial targets, and how much revenue a Ronaldo shirt will generate for Juventus after a transfer, but most of the anomalies in gender equality lie much closer to home.
We need your consent to load this rte-player contentWe use rte-player to manage extra content that can set cookies on your device and collect data about your activity. Please review their details and accept them to load the content.Manage Preferences

Visibility is key
Liam Harbison, director of the Sport Ireland Institute imparted a telling statistic. Over the last ten years, the ratio of high performance medals won by Irish athletes has been 40% women and 60% men. This year so far, women have won 57% of the medals.
But Stephanie Meadow maintains that those medals mean little unless they are celebrated. "What we saw in the 20x20 video is that the young girls don't have role models."
And according to Martina McCarthy, that also applies to the coaching environment. Sport can be a very male-dominated environment, and for young girls that can be intimidating. They need to see the familiar; they need to see a pathway, and the best way to do that is to have access to a female coach.
"Because the competency skills in sport begin at a young age, it's crucial to get as many young girls into their clubs early, so that they have the skills to make them want to continue in sport".
Put simply, she has to feel like she can.
The 20x20 campaign, launched by the Federation of Irish Sport and supported by RTÉ, has one overarching, three-pronged objective. It aims to increase by 20% the media coverage of, participation in, and attendance at women in sport events, by the year 2020.
Parents, teachers, coaches, sponsors, journalists, funders and administrators all have a role to play. RTÉ Sport has pledged to increase its coverage across radio, television, online and news by 20% by the year 2020. Governing bodies and their respective sponsors have also committed to engaging in what could be described as a "call to arms".
This week, as part of RTÉ's The Big Picture: A Woman's World, we are asking, "what will you pledge?"
Will you read the recently published autobiographies by Rosemary Smith and Cora Staunton? Will you bring your children to a women's club football match? Will you subscribe to a 'Women in Sport' podcast? Will you write a report on the Ireland women's team at this month's Cricket World Cup in the West Indies? Will you sponsor your local ladies basketball team? Will Santa bring your daughter a Wexford camogie jersey instead of a GAA-emblazoned purple and gold kit?
None of these undertakings will tackle gender inequality in isolation, but they will herald a shift in our ingrained culture of sports patriarchy. Girls in sport matter, and 'we' need to up our game.
Because if she can't see it, she can't be it.