So far 2018 has been a year of huge change for gymnast Rhys McClenaghan.
As well as turning 19, leaving school and moving from Newtownards in County Down to Dublin he won a Commonwealth Games gold medal and split with the gym that helped make him a champion.
The standard at Commonwealth Games can be variable, but there was no doubting the quality of McClenaghan's win - on Australia's Gold Coast he beat Olympic champion Max Whitlock to top spot on the podium in the pommel horse to mark himself out as a serious major championship medal contender.
The move to Dublin, where he now trains at the Sport Ireland Institute in Abbotstown, was timely considering how his links with Rathgael Gymnastics Club in Bangor were severed.
It has evolved over the years with people doing more and more creative, crazy tricks on it. I want to be the person who does the craziest tricks on it!
His coach Luke Carson was made redundant due to financial difficulties and McClenaghan felt he had no other choice but to following Carson out the door, meaning he spent time forced to train in his backgarden.
"That was a very toxic situation I was in at that gym and I'm glad that I'm out of it now," he explained, speaking to RTÉ Sport.
"It was only two weeks before I left for Turkey for the world cup, so that wasn't ideal by any means, but me and my coach stayed very positive about the whole situation.
"Gymnastics Ireland and Sport Ireland provided us with great facilities and accommodation to stay in, so that was a huge help from them.
"I went out to the world cup with not the best preparation, but I was able to pull off a good routine and come back with a gold medal.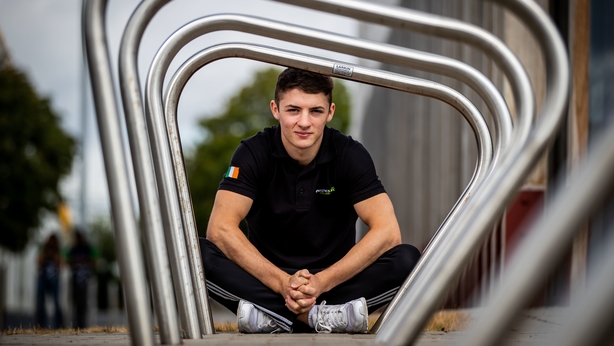 "I think that shows on my part good character. My character was holding me strong at that competition there because I didn't have the fallback of knowing 'I've done this hundreds of times' because I haven't.
"It helped me grow as a person, that situation."
And McClenaghan is hoping there's more to come in 2018 as he prepares to begin his European Championships campaign in Glasgow on Thursday.
The teen takes part in all six pieces of apparatus in men's artistic gymnastics - pommel, vault, floor, rings, parallel bars and high bar. But his main interest remains in the pommel, a discipline he hopes will take him to the 2020 Olympic Games in Tokyo.
"I do devote more time to it because I know that's the one I'm one of the best in the world at so I know I have to focus a little bit more of my time on it," he said.
"I don't want to forget about the other events because that's another qualification for the Olympics and by no means is it easy to qualify for the Olympics. I want to have as many options as possible. I don't want to take any risks in qualifying for the Olympics.
Aiming for perfection. 🎯 #G pic.twitter.com/TptBGqK5DZ

— Rhys Mcclenaghan (@McClenaghanRhys) July 31, 2018
"It originated from a horse, I think, and the pommel on it is the handle on it and it has evolved over the years with people doing more and more creative, crazy tricks on it. I want to be the person who does the craziest tricks on it!
"The more difficult the routine is, the higher your score. You need that difficult routine very clean, you can't have bent legs, you can't separate you legs, or fall off.
"I was better at it from a young age, I was always pushing the boundaries on it and I understood it very well.
"The balance on it is very important, the intricate hand movements as well, I just always understood it more than the other kids when I was younger and I think that's what kept me more engaged when I was on the pommel."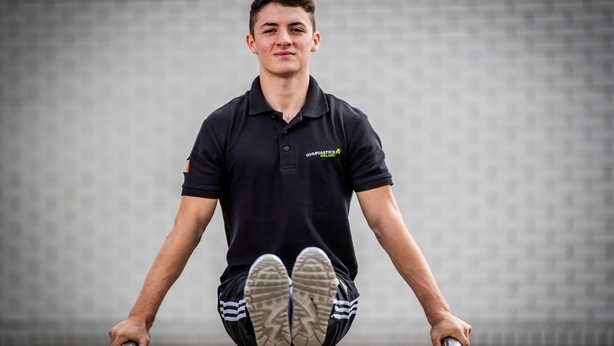 As a youngster, McClenaghan was a bag of energy and he used leave his mother Tracy worried by climbing to the highest branches of trees with no apparent fear.
So his parents introduced him to gymnastics to try to channel his energies as well as keep them safe. He says he loved it the first time he walked through the door and he still loves it today.
Throughout his youth he was teased by other children for his choice of sport - he was tumbling and jumping a gym while other lads his age were running around a field after a ball.
"There's always going to be those stupid kids that are going to tease you over nothing," he recalled.
"But I was never that person that would fall victim to it - I never listened to them, never let it bother me because I knew I was fitter than them, healthier than them, the better person in that moment."