Olympic Council of Ireland President Sarah Keane has revealed that the cost of the organisation's report into the Rio ticketing scandal was €1.5m and rising.
However, she suggested it would not be wasted money if the OCI is "fundamentally changed for the better".
The arrest of the organisation's former president Pat Hickey in Rio de Janeiro, Brazil overshadowed Ireland's participation in last summer's Olympic Games.
Ahead of tonight's first Olympic Council of Ireland AGM since electing a new board in February, Ms Keane, Mr Hickey's successor as president, spoke to RTÉ Sport.
"It's been chaotic, dramatic, traumatic, extremely costly and a lot of individuals have suffered personally and deeply as a result of what's happened in the last year," she said.
Mr Hickey was arrested in Brazil in August and charged over an alleged scheme to sell Olympic tickets illegally, though he was eventually released on bail and returned to Ireland.
He denies all charges and no date has been set for a trial.
"We're hearing there's nothing happening, that there are no court cases being heard at all at the moment," Ms Keane said.
"It's in everybody's interest, including Pat's, that the matter be dealt with as soon as possible.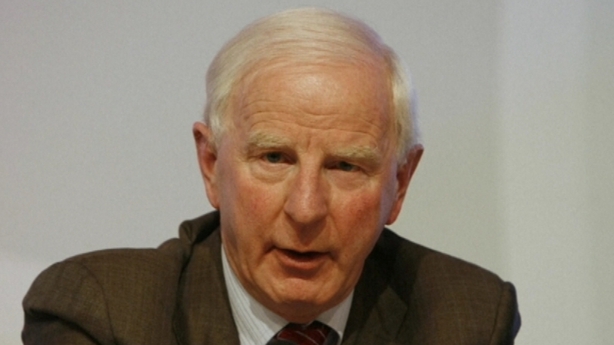 The government-led Moran report into the events in Rio is yet to be published and the OCI's own report has racked up costs of €1.5m.
Ms Keane admitted that the cost of the OCI report was substantial but hoped it would be money well spent.
The full extent of the costs will not be known until legal proceedings have concluded in Brazil - the timeline of which is still unknown.
"It's a significant amount of money and nobody's happy about the fact that's it's gone the way it has," she said.
"Having said that, there was a criminal matter. People's lives were affected by this and they are entitled to get advice and support around that.
"As an organisation, we also needed advice and we needed advice from experts.
"If the organisation is fundamentally changed for the better, I'd like to think it's not wasted money completely."
The cost of the Olympic Council of Ireland's own investigation into the Rio ticketing scandal has risen to €1.5m, reports @JacquiHurley pic.twitter.com/wvHxvRxgDJ

— RTÉ Sport (@RTEsport) June 22, 2017
The AGM will also see many of the OCI's new recommendations on governance brought before members. 
In a similar move to the recent case with the Irish Athletic Boxing Association, performance directors will now be recognised as official team leads for future Olympic Games.