There was a changing of the Olympic Council of Ireland guard on Thursday night, with Sarah Keane and her supporters sweeping most of the top positions.
Swim Ireland CEO Keane was elected OCI President in a landslide, convincingly beating acting president Willie O'Brien, seen by most as a member of the establishment having served more than 20 years on the OCI Executive.
A tight contest was expected, though the 43-year-old qualified solicitor got more than twice the votes of her closest challenger. She will now serve a four-year term, with a recommendation from the independent review on OCI governance that no one serve more than two terms likely to be adopted.
Sailing Ireland's Colm Barrington was elected as First Vice President, Robert Norwood (Snowsports Association of Ireland) as Second Vice President and Sarah O'Shea (Snowsports Association of Ireland) as Honorary Secretary General - all of them would have been seen as allies of Keane.
The outgoing Billy Kennedy was returned unopposed as Honorary Treasurer, though 12 of 42 ballots cast in this foregone conclusion were spoiled, which many will see as a protest vote.
Keane said that one of the OCI's biggest challenges now was to regain the public trust following the bruising controversies of the past six months.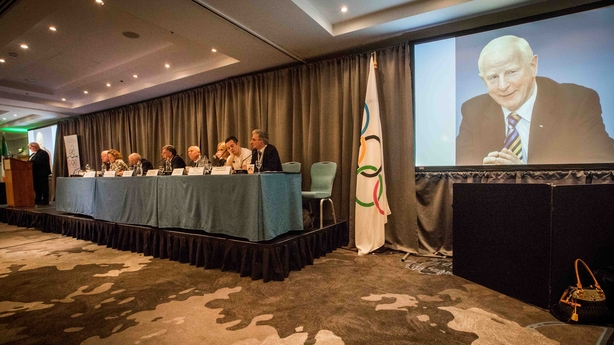 "Now we have to earn respect, we have to do the work, we have to deliver and it's going to be a long four years because there is a lot of work to be done," said Keane, who will continue in her full-time role as Swim Ireland CEO while acting as OCI President in a voluntary capacity.
"There was no victory in this vote - we have to recognise what was good that was done before and improve and move forward positively to improve Irish Olympic sport. There's a big job of work to be done.
"What we need to do now is deliver for Irish sport. We need to look at the vision of the organisation. We are a great nation and we want to do ourselves proud on the international stage.
"I'm part of a board, there's a staff so this is a team effort. I hope that people who didn't get elected will still come and offer their services to Irish Olympic sport because we need good people.
"We have to come up with a vision for Irish Olympic sport," continued Keane, who said the €900,000 spent on the independent review has to be seen as an investment which will leave a positive legacy.
"I love sport, I think that every child, woman and man in this country should have the opportunity to play some form of sport so I am happy to give my time to that. I work a lot with volunteers and I am happy to do my bit," she concluded
In all, 34 sporting bodies and nine members of the executive were entitled to vote on the night - and each of them turned up and cast their ballot.
The election was overseen by Byrne Wallace Solicitors and the count conducted by Mazars Accountants.
Keane succeeds the long-serving Pat Hickey, who held the OCI presidency for 28-years and who only stepped following his arrest and subsequent charging with ticket touting at last year's Rio Games.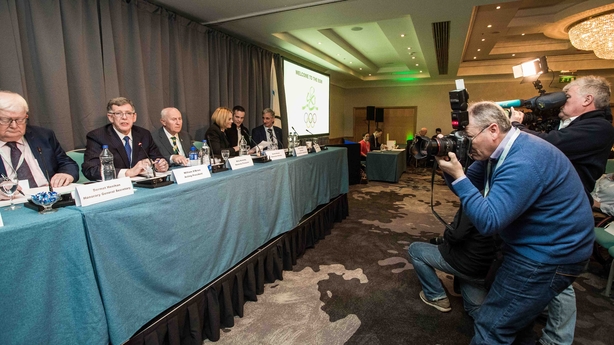 Thursday night's OCI EGM at Dublin's Conrad Hotel was triggered in the wake of that ticketing scandal.
This was seen as a straight shootout between the Keane and O'Brien. In the end it was a hugely convincing result - she got 29 of the 43 votes on offer, way ahead of her nearest rival O'Brien, who got 12.
The other candidate Bernard O'Byrne, who also billed himself as a change candidate and an outsider, got just two votes, likely his own Basketball Ireland and the Irish Taekwondo Union who seconded his candidacy.
The seven individuals elected to the OCI Executive were Georgina Drumm (Athletics Ireland), Ciaran Gallagher (Gymnastics Ireland), Robert Johnson (Hockey Ireland), Patrick John Nolan (Cycling Ireland), Darren O'Neill (IABA), Denis Toomey (Paralympics Ireland) Lochlann Walsh (Triathlon Ireland).
Keane said the new board will have a conference call meeting on Friday morning and that they will meet in person as soon as possible. She also said that she would be consulting with Hickey, who she praised for the work he did on behalf of the OCI.