The Carolina Panthers won their first play-off game in nine years as they held the Arizona Cardinals to just 77 yards in a 27-16 victory on Saturday.
Cam Newton threw for 198 yards and two touchdowns in his first career play-off win, while Jonathan Stewart ran for 122 yards and a touchdown.
But the game was littered with mistakes, most of them on Arizona's side. Ryan Lindley was intercepted twice and sacked four times as the Cardinals set an unwanted NFL record for the fewest total yards gained in a post-season game.
The Panthers will now face either Seattle or Green Bay next weekend, depending on results on Sunday.
Joining the Panthers in the divisional playoffs are Baltimore after a strong second-half performance guided the Ravens to a 30-17 victory over the Pittsburgh Steelers.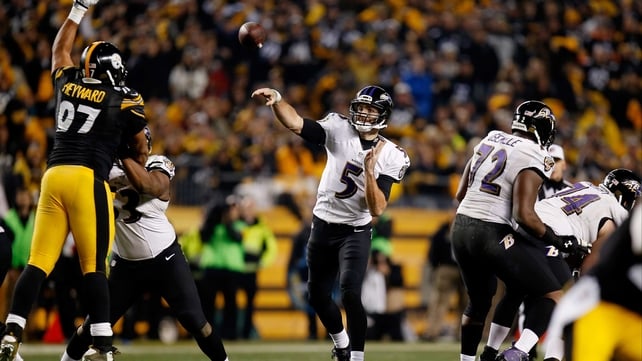 Ravens quarterback Joe Flacco threw for two touchdowns during the second half and 259 yards for the game as the Ravens secured their first ever post-season victory in Pittsburgh.
Steelers quarterback Ben Roethlisberger was sacked five times by the Ravens defence but still managed to throw for one touchdown and 334 yards.
Next up for the Ravens is a divisional play-off showdown against the New England Patriots on Saturday.