Ireland's Seamus O'Connor will compete in the slopestyle semi-finals on Saturday after finishing in 13th place in his heat at the opening event of the Winter Olympics in Sochi.
The top four in each heat qualified directly for the final.
The 16-year-old snowboarder enjoyed a decent start to the games, with a score of 33.50 in his first run before improving on that with a score of 40.00 on his second run.
That second run score would have been much higher had he not landed poorly at the end, after attempting a difficult triple cork.
O'Connor will also compete in the halfpipe event which gets under way on Tuesday.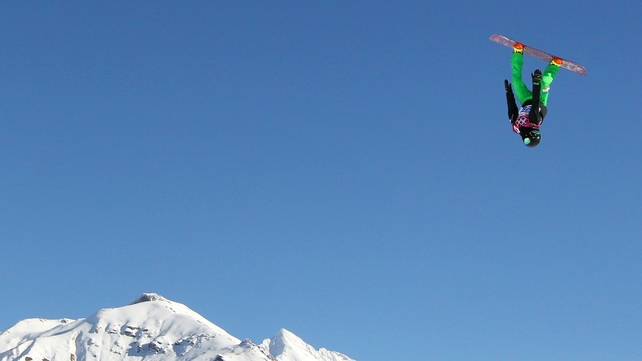 Norway's Staale Sandbech put in a blazing second run to win the opening heat of the men's snowboard slopestyle.
Sandbech's first run scored a modest 45.25 but the Norwegian notched the highest score of the day with his second effort, 94.50, to take one of four places that go directly to the final.
Canada's Maxence Parrot also blazed into Saturday's final with the top score of the second heat.
Canada's hopes of a clean sweep in the event have been hampered by a injury to Mark McMorris, who still managed to score 89.25 and finish seventh overall despite a broken rib.
With the top four from each heat qualifying directly for the finals, McMorris will join the rest of the competitors in the semi-final earlier on Saturday.