By Ross Cunningham
Ireland is sending a five-strong team to the Winter Olympics in Sochi with athletes in action from the day prior to the Opening Ceremony right through to the penultimate day of competition.
Ireland's best hopes lie with snowboarder Seamus O'Connor and skeleton competitor Sean Greenwood. Top 20 finishes for both athletes would represent a fine achievement.
Seamus O'Connor (Snowboarding)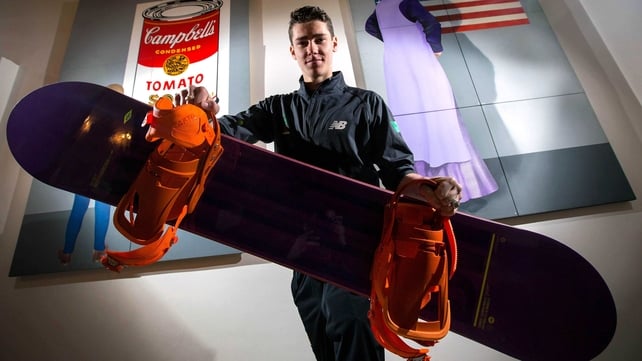 Seamus O'Connor is Ireland's strongest winter sports prospect since Clifton Wrottesley blazed a trail at Salt Lake City in 2002. At just 16 years of age the Utah resident belies the notion that Ireland has no world class athlete in winter sports. Competing in snowboarding in Sochi, O'Connor is currently ranked 13th in the world in the slopestyle discipline. He will also compete in the halfpipe event.
O'Connor was born in San Diego, California. His mother is Russian, while father was raised in England by Seamus' grandparents who hail from Drogheda and Dublin.
His family relocated to Park City in Utah so that he could avail of the facilities there, with the resort hosting the snowboarding events at the 2002 Winter Games.
Despite his youth, O'Connor already has a series of strong results to his name. Last year he finished 19th and 21st in the halfpipe and slopestyle events at the world championships in Canada. Twelve months later, in a World Cup event at the same venue he improved to eighth place in the slopestyle event.
O'Connor made the news this week when he publicly voiced concerns over the safety of the slopestyle course at the Rosa Khutor Extreme Park on the outskirts of Sochi. This followed a fall by Torstein Horgmo, who had been a medal favourite. A shoulder injury has now ruled the Norwegian out of the games and O'Connor has branded the course as "pretty dangerous".
A medal is almost certainly beyond O'Connor, however, a top-15 finish is a realistic target. He will compete in the slopestyle qualification round on Thursday with the competition beginning at 6am (Irish time). Should O'Connor progress, the semi-finals and final take place this Saturday morning from 5.30am.
The halfpipe event begins on Tuesday, 11 February.
When?
Slopestyle qualification: 6am - Thursday 6 February
Halfpipe qualification: 10am - Tuesday 11 February
Sean Greenwood (Skeleton)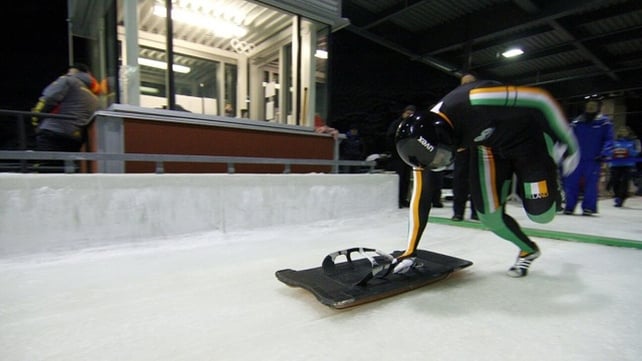 Ireland has competed at each Olympic skeleton event since the sport returned to the games in 2002. Sean Greenwood, who is based at the fearsome Whistler Sliding Centre used for the last games in Vancouver, will represent Ireland in Sochi.
Born in Canada, Greenwood's mother emigrated from Galway in the 1980s. Currently he mixes his work as a commercial helicopter pilot with his Olympic preparations.
The 26-year-old has racked up a series of good results competing on the north American circuit finishing second overall in the 2012/2013 season. His form allowed him to compete at selected World Cup level events this season.
Greenwood achieved two top-20 finishes in these races prior to the Christmas break, impressively taking the scalp of better funded athletes from Germany, Austria and Britain.
Greenwood will compete in four runs over two days beginning on St Valentine's Day. Another top-20 finish will do much to confirm his place at the top table of skeleton racing.
When?
Skeleton qualification: 12.30pm - Friday 14 February
Jan Rossiter (Cross Country Skiing)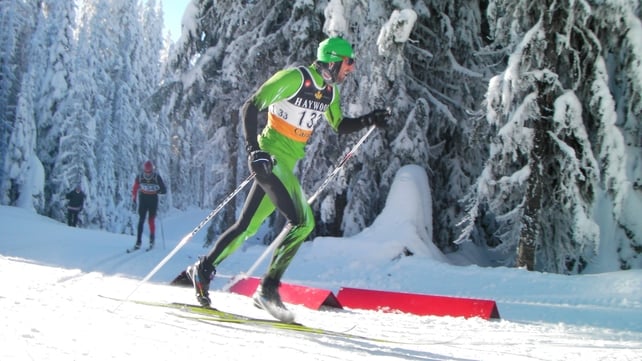 26-year-old Jan Rossiter is Ireland's entrant in cross country skiing. Born in Cork to Irish and Czech parents, he is currently based in Ontario, Canada.
Rossiter has largely competed in the second tier Nor-Am Cup circuit with a best result this season of 30th in the 15km race in Canmore, Alberta, Canada.
Rossiter will compete in the same event in Sochi on St Valentine's Day at 10am.
When?
Cross Country Skiing 15km Race: 10am - Friday 14 February
Conor Lyne (Alpine Skiing)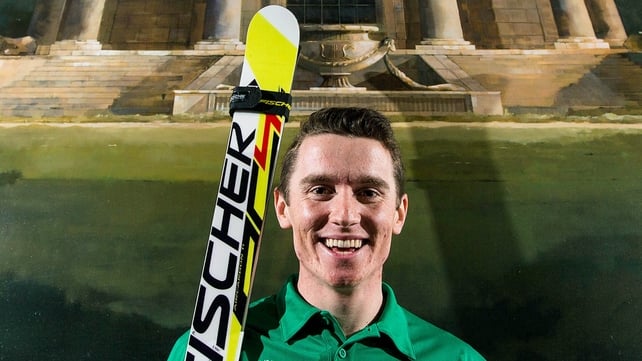 21-year-old Conor Lyne will represent Ireland in the Alpine skiing disciplines of slalom and giant slalom. 
Lyne is one of Ireland's most experienced athletes in terms of major championships, having competed at the Alpine Skiing World Championships in Germany in 2011 and Austria in 2013.
Qualifying for the final run in the latter championships was a standout achievement with the Utah native coming home in 52nd place in the giant slalom.
With parents from Kerry and Limerick, Lyne was born in England before moving at a young age to Logan in Utah. Recent media interviews have revealed a recognisable Munster accent despite his years in the United States. Lyne began skiing at the age of five and now is set to achieve his life's dream of competing for Ireland at the Winter Olympics.
Lyne's games begin with the giant slalom event on Wednesday 19 February followed by the slalom competition on Saturday 22 February.
When?
Giant Slalom: 7am - Wednesday 19 February
Slalom: 12.45pm - Saturday 22 February
Florence Bell (Alpine Skiing)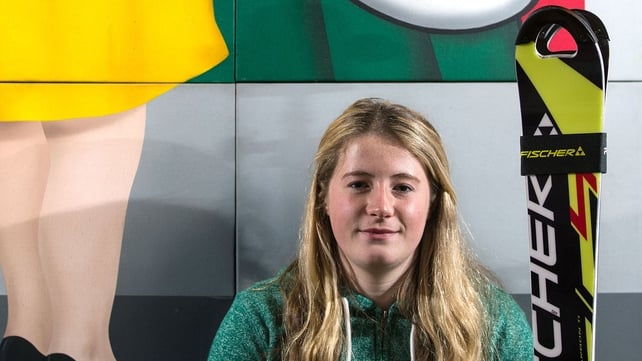 Florence Bell hails from a family of skiers, earning her Olympic spot at the expense of her older sister. Like Conor Lyne she will compete in the slalom and giant slalom disciplines.
Born in Birmingham, Bell initially represented Britain at junior level. However, she declared for Ireland in 2011 and the following year she became the country's only competitor at the Winter Youth Olympics in Austria. Bell's 24th-place finish in Innsbruck is Ireland's best Alpine skiing result at any Olympic competition - junior or senior.
The 17-year-old has combined training with attending school – despite not being the youngest athlete in the Irish team she is the only one who actually attends class.
Bell's encouraging results at junior level, not least her achievement in Innsbruck, bode well for her future should she decide to continue with competitive skiing. She heads into action in Sochi in the giant slalom on 18 February, with the slalom race on Friday, 21 February.
When?
Giant Slalom: 7am - Tuesday 18 February
Slalom: 12.45pm - Friday 21 February