For those of us who have watched Formula One closely for the last 20-30 years, there have always been plenty of flashpoints to keep the flame of interest burning brightly.
But few, if any, come close to matching the sheer tension and drama that this season's title battle - and battle is not a hyperbolic term for what we have witnessed - has provided.
The contest between Lewis Hamilton and Max Verstappen has now coalesced into a winner-takes-all straight shootout for the championship.
And it has come at an opportune time for the sport when the focus on F1 has grown exponentially - due to the legion of fans who have hopped on board the train since the inception of the Drive To Survive documentary series.
That Netflix show could have got a 10-part series out of the last Grand Prix in Jeddah alone, such was the amount of controversial moments that occurred between the two drivers gunning for the title.
As if scripted for a movie, that race has left everything finely poised for this weekend's title decider in Abu Dhabi.
We've got two rivals who couldn't be any more different in terms of personality, title-battle experience, pathway into the sport or their approach to racing.
The older Hamilton (36) needs little introduction as the reigning seven-time world champion, who won his first title in dramatic circumstances back in 2008 for McLaren at the last corner in Brazil as he edged past a slowing Timo Glock, and has secured all but one of the last seven championships in the all-conquering Mercedes, while winning a record-smashing 103 races.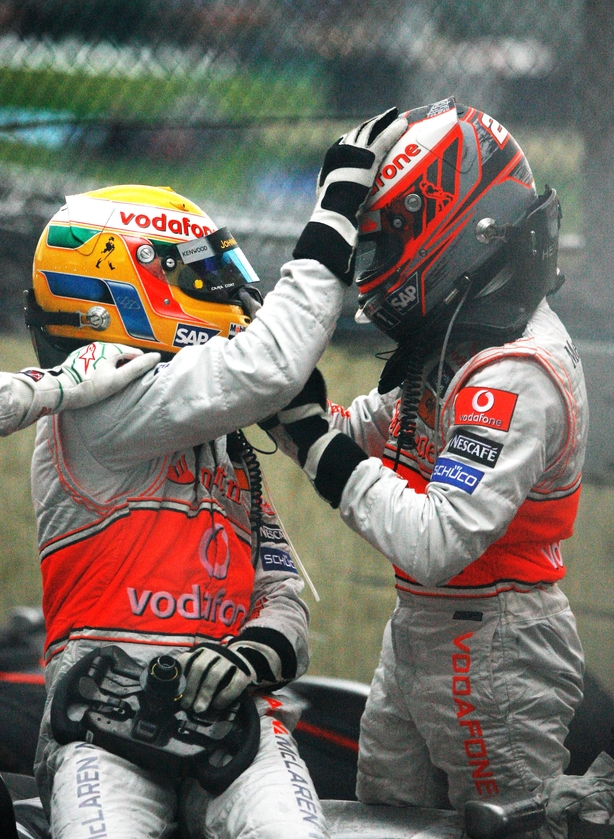 While the constant changing nature of the sport means it's impossible to ascertain a greatest-of-all-time, his records put him right in the conversation with the era-defining figures like Juan Manuel Fangio, Jim Clark, Niki Lauda, Alain Prost, Ayrton Senna and Michael Schumacher.
Verstappen, as was evident in Jeddah and since his arrival, is thoroughly uncompromising in his approach to on-track battles, a style which he hopes will carry him to a first title.
However, that may be the reason why he has not already wrapped up the title. A more patient approach in the opening lap at Silverstone - Hamilton was deemed predominantly at fault for their collision - might have served him better as his Red Bull had a performance advantage at that stage of the season and he might have beaten his rival had he played the long game. In Monza, he could have bided his time for another lap before making the move which resulted in another collision with Hamilton that the latter was fortunate to emerge from without injury.
Then again, he has had misfortune, such as in Baku with the late tyre blowout and the first corner incident sparked by Valtteri Bottas which compromised his race in Hungary.
Like Hamilton, the Dutchman has proved to be a prodigy since he first sat in an F1 car for a Grand Prix - still the youngest to ever do so - and the ability to adapt to the set-up is a quality his experienced Red Bull team-mate Sergio Perez has got to learn about him since joining the team this season.
"I think the fact with Max is how easily he gets to be at the limit of the car. That's really one of his strengths," the Mexican, who is fourth in the drivers' standings, told RTÉ Sport on Thursday.
So, the fact that they are level on points after a topsy-turvy season is just a perfect setting for today's race, which Verstappen will start in pole with Hamilton second on the grid.
For F1 followers in Ireland, the race will be at 1pm - a time more amenable in comparison to some of the season-enders that took place in Adelaide (Schumacher vs Hill in 1994) or Suzuka in 1999 when Eddie Irvine was involved in the title decider against eventual two-time champion Mika Hakkinen. One would have had to wave the chequered flag on sleep before dawn here to catch those races live.
And an extra subplot has people harking back to the Senna-Prost title deciders, given that Verstappen has the tie-breaking extra Grand Prix victory over Hamilton.
If neither driver finishes the race at the Yas Marina circuit - whether that be for mechanical reasons, a collision at the first corner or later on - the 24-year-old would win the title, although if it is a coming together the stewards will be examining that very closely in a season where the two have crashed controversially at Silverstone, Monza and Jeddah, not to mention the debate over the Sao Paulo off-track excursion.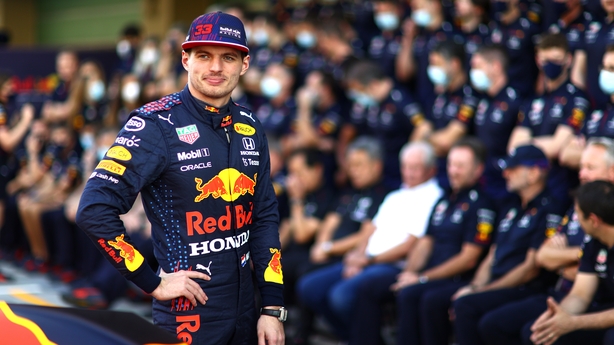 Which of the two leading cars has the edge on the Abu Dhabi circuit is also under scrutiny, especially since sections of the track have been modified since F1 was last here, with Perez describing the prospect as "interesting because it is a whole new track", but remaining coy about whether Red Bull and Verstappen can repeat the pole and victory from the 2020 race.
But the real unknown quantity is how Verstappen deals with the pressure of his first title-deciding Grand Prix. When he was watching Nico Rosberg edging Hamilton to the 2016 title, he shared the German's view that taking it one race at a time is the way to win the world championship: "I am never a dreamer, so I would probably approach it the same way."
Observing him up close - albeit over a Zoom call during a Red Bull Q&A session on Thursday - he appeared to be as relaxed as he has come across off-track during most of his pre-race interviews and press conferences this season.
F1's current owners, Liberty Media, have green lit Drive To Survive and arranged press conferences so that rivals can be placed in close proximity, which has helped to add more drama to the sport's coverage.
Watching Thursday's press conference featuring the pair, the same demeanour was maintained by Verstappen as he sat within a social distance of Hamilton.
Hamilton was asked if he expected his rival to try and engineer a collision, and appeared to downplay it: "I would like to believe everyone wants to do it the right way, I don't even let that creep into my mind."
Verstappen himself, also dismissed that narrative: "I think as a driver you don't think about these things. You just want to do the best you can as a team. Naturally the media starts to say these things, I don't really have a lot more to comment on that, I just arrive here, try to do the best I can, be prepared and winner takes all."
Winner takes all indeed, and whether it's an eighth title for Hamilton or a first for Verstappen, we will be expecting one more spectacle between lights out and the finish line on Sunday.