Conor McGregor insists he will fight on for at least "a couple of years" and suggested his next bout will be a UFC lightweight title unification bout against Tony Ferguson.
After making "around" $100 million from his crossover contest with former world champion boxer Floyd Mayweather, there has been speculation the Dubliner could get back in the ring, or return to the octagon for a third fight with Nate Diaz.
It's now almost a year since McGregor last competed in the UFC, knocking out Eddie Alvarez at UFC 205 to become a two-weight champion. That delay led to the UFC sanctioning an interim title bout, in which Ferguson beat Kevin Lee.
McGregor told RTÉ One's The Late Late Show that his most likely next move would be to face Ferguson "to unify the belts and bring order back to the division."
"I've got the boxing world clawing to get me back, I've got the MMA world clawing to get me," he said.
"They all want to whup my ass so I've got to stay sharp and make the right decisions. We'll see what takes place."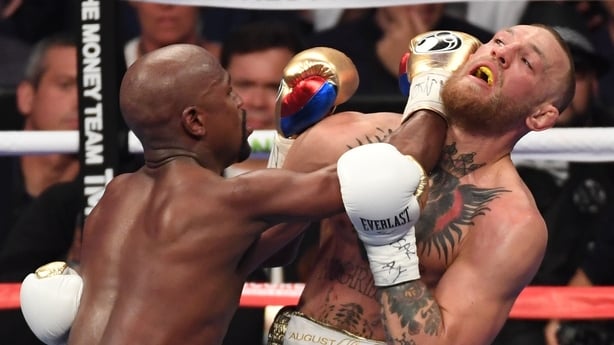 McGregor reiterated his desire to be a co-promoter or partner within the UFC rather than compete purely for fighter's wages.
"We're in negotiation stage and we'll see where we go. Things that would interest me now are longevity, equity in the company.
"To be part of the organisation post-fight... to promote. I was on promoter money and fight money for the Mayweather fight. That was the first time I was on that so now we're in a new stage."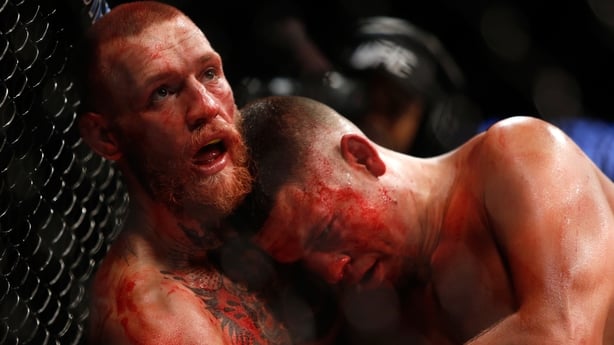 The Crumlin native said that although he could now retire comfortably, he is happy to fight on as long as he hasn't sustained serious physical injury.
"I most certainly will compete again for the next couple of years and then I'll see where it is," he said.
"I'm 29 years of age. Although I've climbed to the top I'm still very young from a damage taking standpoint.
"I've never been dropped. In the Mayweather fight it was fatigue. I didn't see stars.
"The only time I was ever wobbled was in the Diaz 1 fight. That's the only heavy I've taken.
"I could cut it off yesterday. I don't really have a date or an age. I do it from a damage-taking standpoint, how many blows have I taken? That's the true danger in combat sport."
"I am still very young from a damage taking standpoint. I will continue to go and see where it goes" - @TheNotoriousMMA #latelate pic.twitter.com/7brVfzU2Mb

— The Late Late Show (@RTELateLateShow) November 3, 2017