Declan Hannon could retire in the morning, his place amongst the greats of Limerick hurling long since secured.
The Adare man has captained the Treaty County to four All-Ireland titles, a record that would have been scarcely believable even five years ago.
Before 2018 Limerick had won just seven All-Ireland titles, and two in the previous 72 summers. Since then they've only failed to bring Liam MacCarthy to Shannonside in one of the intervening five seasons. And even that one-point defeat to Kilkenny in 2019 was controversial.
These are exceptional times for the county, and there's surely a few more All-Irelands in this group yet.
"When you're playing you're always looking forward to next year, or the next training session," Hannon says when asked about appreciating what himself and his team mates have achieved.
"You're trying to get ready, as best you can, for that. Whenever we finish up there'll be plenty of time to look back on those days. They're great memories we have over the last number of years, as a group."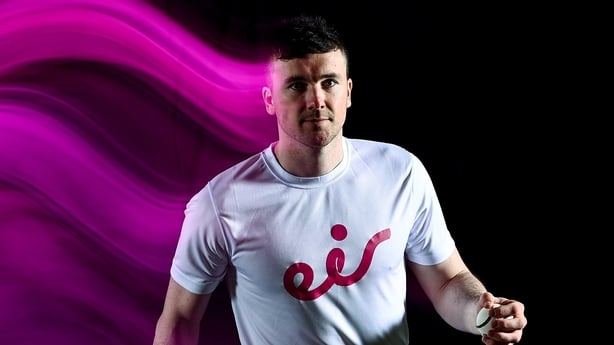 Hannon celebrated a milestone birthday last week as he turned 30. 11 years after his senior debut, it's not a case of slowing down for the Adare man.
Rather, it's a case of changing how he approaches the game.
"The recovery time takes a little bit more now when you get older," he says.
"When you're 18 or 19 you could play a match every day of the week and it'd be no problem. [Now] when you get that opportunity to rest it's very important to do it because when training gets full steam ahead it's just hell for leather.
"You need to be ready to go and if you're not you're just passed out. You've to mind yourself as much as you can. You're probably not going out as much as the younger lads, or the college boys.
"Touch wood you can stay injury free in the pre-season in particular and then you can give yourself a good run-in to the league and take it from there then.
"It [turning 30] hasn't changed the mindset. It might in six weeks' time when I'm running around Rathkeale after people."
Often as players get a bit older, there might be scope for taking a longer break in the winter, or returning to action slightly further into the Allianz League.
"I wouldn't chance it - I'd be told, 'there's the door, get out!', jokes Hannon when asked if his pre-season changes as he moves into his 30s.
"Everyone is in the same boat. Training is on Tuesday and you're there to train. If there's a match at the weekend you're there to be selected. That's the way it has to be.
"I love it, going back training with the lads, catching up with them and also trying to catch up with them in the long runs.
"There's definitely no picking and choosing."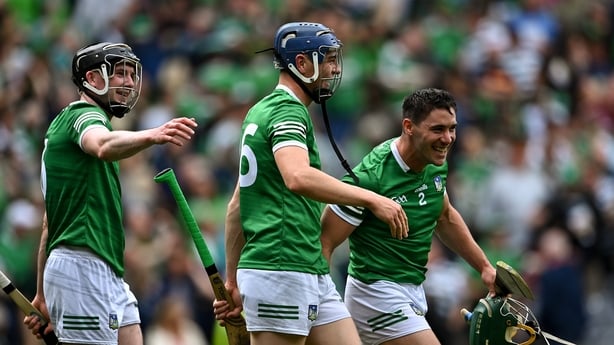 Looking ahead to 2023 there's a sense of assuredness there for Hannon that this unprecedented period for the county can continue.
"We've a really good group at the minute. There's a lot of honest guys who are there to do the best for Limerick, and try and represent our friends, families and the county as best we can.
"There's no reason why we shouldn't be looking forward to next year and getting on with it. We're enjoying it all.
"There's a lot of talk about going stale, and things like that, but for us it's just that enjoyment, and seeing how far you can go.
"People always talk about ceilings but you can always go above that ceiling. It's great that you have the opportunity to do that so you may as well make the most of it."
No lack of motivation, Hannon and Limerick will look to write more history in 2023.