Work on the redevelopment of Waterford's Walsh Park is expected to start soon.
It has already been delayed, between building costs going up and Covid, but the hope is the long promised project can finally come to fruition.
The plans include a new roof on the existing main stand, as well as the construction of a new uncovered stand across from it, to increase the capacity to around 12,000 in time for the championship in mid-April.
It forms part of a general positive mood in the city, according to hurling star Austin Gleeson, to go with other long heralded investment - the North Quays, the new South Eastern Technological University, the extension of the greenway, and the potential re-opening of the railway to Rosslare.
"The North Quays has got the go ahead, so hopefully that's starting soon," he begins as he helps to launch Eir's sponsorship of the All-Ireland hurling championship.
"The technology (WIT) turning into a university is huge. The airport is getting an extension to the runway, which is going to be massive.
"Once Walsh Park is developed it will help a lot. It won't be a massive ground compared to some counties but it'll be our own little ground, and we'll just have to turn it into a cauldron, as much as we possibly can.
"The work is starting soon enough so I'm just looking forward to seeing the end product. It's long enough in that process and it's probably too long in the process to be complete.
"In future years you could extend the stand (further) but at the end of the day it's just about getting that first phase over and done with. Once that's done you can think about the next plans."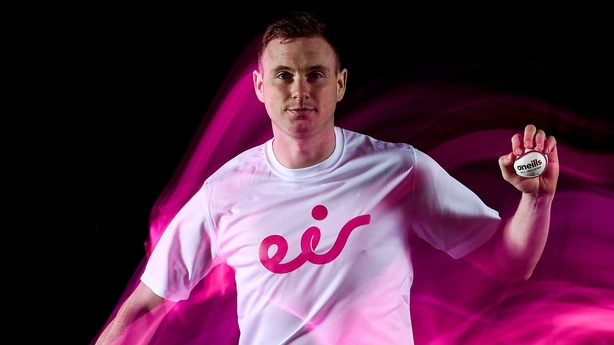 Why is the ground significant? Well, the Déise's record in the Munster round robin has been poor since its inception in 2018. That year they had to play their home games at a neutral venue, because the Keane's Road venue was deemed too small, and it saw them manage one point in their four games.
In total they have played 12 games, but managed just one win as they failed to extend their summer on three occasions. That victory came at Walsh Park, against Tipperary, this summer.
Their round robin record is even more stark when set against the record in the two covid years of 2020 - when they reached the provincial and All-Ireland finals - and 2021 - when they made the All-Ireland semis. For those two years, the format reverted to a straight knockout in the province.
In the summer just past, they entered the championship as Allianz League champions, and many pundits viewed them as the only realistic challengers to Limerick. But once again they failed to deliver as they finished outside the top three and their year came to a premature end.
"It's a bit of a mad one, I really don't know why it's like that," Gleeson says when asked why it has happened.
"It's something we've tried to figure out the last few years. We thought we were in a good place coming into the championship and got caught in Munster and we were eliminated before we got to play out of the preliminaries.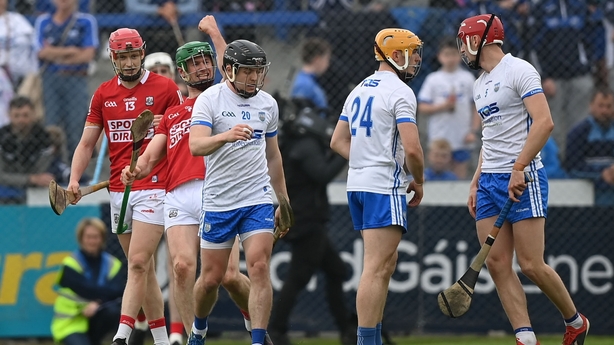 "No one knows the answer. We've won one game, drew one, and lost 10. It's not good enough really. We see ourselves as a good team that can compete, on our day, with every team.
"I don't know if it's the games week on week but it's something we need to work on. To be fair there's a good management and backroom there who are going to help us get that out of our heads, saying that you haven't won this many games, or you haven't beaten this team in this many years
"We're going to go into every game and have confidence, and hopefully get a win early and set us up [to] get into that top three and get out of Munster."
One idea that was touted before was that the fourth team in Munster might face a play-off against the third team in Leinster, owing to the record of Wexford and Dublin against opposition from the southern province over the last half decade.
The Yellowbellies' form against Munster teams in championship reads seven defeats, and no wins, while the Dubs' record is similarly one-sided, reading 5-0.
But Gleeson quickly shoots down any suggestion which would see the format changed to help Munster counties.
"I don't think it'd be fair on whoever finishes third in Leinster," he says.
"It's just the way the provinces fell. It's whether you win or not, and that's it. I wouldn't change the structure for that type of thing.
"If you lose two or three games in your province, you probably don't deserve to be any further than that anyway. The Leinster Championship is competitive. You saw that a few years ago when it was nip and tuck, and the way Galway and Kilkenny put it up to Limerick last year, as well.
"Galway had something like 27 shots against Limerick in the first half but only scored 12 points. If a few of them had gone over you don't know what way that game would have gone.
"I wouldn't change much on the structure of the round robin."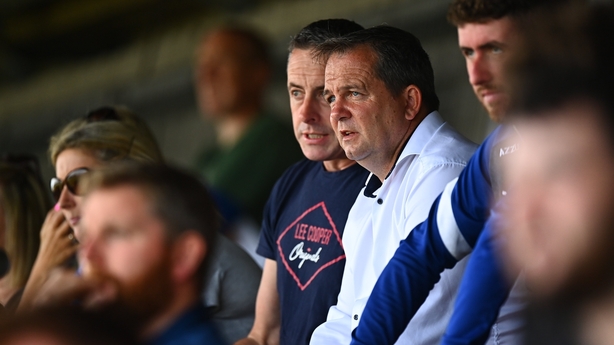 So how can Waterford change their Munster round robin fortunes?
Well, one potential solution is a change of management, and Liam Cahill's departure for his native Tipperary has seen Davy Fitzgerald come in for his second spell in charge of the Déise.
Contact with the returning Fitzgerald has been minimal so far, according to Gleeson.
"Training is going to be hard but he said it's going to be a lot of fun," the Mount Sion man says of the few meetings the squad has had with the manager.
"The days we're not training, or in the gym, we've to relax and zone out of hurling. That's something that maybe a few of us have struggled with over the last few years; in our days off we're still hurling focused.
"The big thing is to get out of that focus and concentrate on something else. They're the two key messages; have the fun as well as the hardship, but also zone out as much as we can."
Gleeson and Waterford will hope they can time their focus to perfection and finally get over that Munster line at a refurbished Walsh Park next summer.