Kilkenny begin a new chapter under Derek Lyng next year but the new manager will have to plan without the services of Conor Browne and Mikey Carey, both of whom are travelling next year.
Half-back Carey (23) - who left in the summer - and midfielder Browne (26) both started in this year's All-Ireland final defeat to Limerick, with team-mate Eoin Cody confirming the latter's departure today.
"Conor is going travelling for the year," he told RTÉ Sport ahead of Ballyhale's AIB Leinster club SHC decider against Kilmacud Crokes on Sunday.
"He let the team know and we all wish him the best of luck. It's a massive loss for the team and for the dressing-room. Conor is obviously a brilliant hurler and he's a great person.
"He's heading off Down Under in January. He'll be missed, he's a great friend of mine and a lot of the team-mates."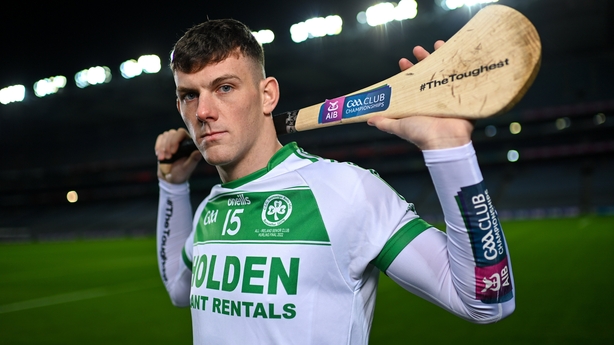 Two-time All-Star Colin Fennelly came back to help Ballyhale win a fifth Kilkenny crown in a row after spending part of the year in San Francisco but Cody doesn't expect the 33-year-old to reverse his inter-county retirement.
"He's like a man renewed," said Cody. "He really enjoyed the summer, he probably enjoyed the break from hurling, and himself and Joey Holden both came back with a real hunger and love for the game.
"Colin is a great lad and if he came back it would be unbelievable. But it's about what makes him him. If he's happy with something else, i'm delighted for him.
"I think he's at a stage now in life where he's happy to just get on and do his own thing. That break he took was probably because he had his head elsewhere and hurling probably isn't the main focus in his life anymore."
"I was born after Brian was Kilkenny manager I know nothing else"
It's a new era in Kilkenny as Lyng takes over from Brian Cody, who stepped aside after 24 seasons in charge and 11 All-Ireland titles.
Cody, Young Hurler of the Year in 2020 and 2021, can't wait for the new season but regrets that the team didn't get to lift Liam MacCarthy one more time for their iconic manager.
"I was born after Brian was Kilkenny manager so I know nothing else other than Brian being Kilkenny manager," said the 22-year-old.
"To hurl underneath him was a huge honour and privilege. Obviously he left after this year's All-Ireland which was something that was going to happen inevitably, but when it did happen it was tough to take.
"Myself and the younger crop of lads never got to win an All-Ireland with Brian and that's something we'll probably always regret for our careers. It was an honour to play for Brian so I can't imagine what it would have been like to win an All-Ireland with him."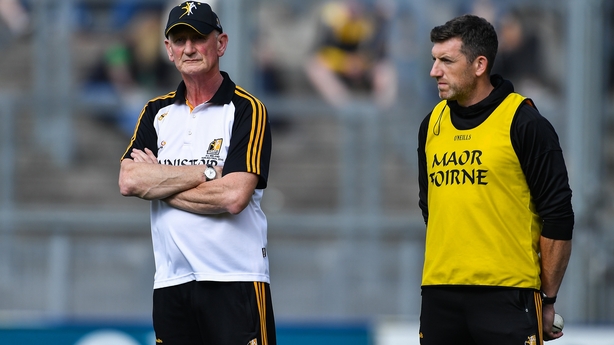 However, Cody has already played under incoming boss Lyng - and his selectors Peter Barry, Michael Rice and Peter O'Donovan - and believes he is a manager with similar principles
"It is an exciting prospect, a brand new management," he said. "I'm really looking forward to it. I played with them for my year Under-20 and I thought they were a brilliant bunch.
"Derek and the boys did an unbelievable job winning the U20 All-Ireland last year. No-one expected it and it wasn't easy. They went to the bitter end in every game. Extra-time, one-point victories. Their work-rate in the final was extraordinary.
"Derek probably learned a lot of that from being in the dressing-room with Brian and you could see from that performance that Derek is not going to be much different. "He is going to bring the basics of hard work and work-rate, that's what we're going to build on.
"Limerick are still top of the bunch and obviously, everyone is going to keep fighting the fight. Hurling is a game where any team can win on any given day.
"We'll keep training and fighting hard, and hopefully one day, we could be the ones up lifting the Liam MacCarthy again."