There's an Irish phrase that often surfaces in the mind of Ballyea defender Paul Flanagan as he contemplates the highs and the lows of the sporting arena.
'In am an ghathair', meaning 'in the time of need', is one he brings up ahead of Saturday's Munster Club Hurling final against holders Ballygunner.
It sprung to him when Harry Ruddle fired home that dramatic goal that earned the Waterford side the All-Ireland title against Ballyhale back in February, and he is hoping his side can find a way through their own time of need when they come up against the champions in Thurles.
Last year when they faced Ballygunner in Munster, they conceded 3-20 in an eye-opening 17-point loss.
How do you overcome such a deficit? You find a way.
That's an attitude sharpened by experiencing plenty of lows to accompanying the highs of county titles in 2016, 2019, 2021 and, of course, 2022, along with a run to the 2017 All-Ireland final where they were soundly beaten by Cuala.
One such low, a story Flanagan takes pleasure in pointing out given how far they have come since, is a wintry night he spent in Stan Lineen's car.
"There was a time in 2014, we called a players meeting. Ballyea, we are a small club. Ballyea came from the junior ranks, we competed in our first senior final in 2003 against neighbours Clarecastle.
"We were a younger group coming forward and we met together in the Ballyea field in 2014 and I'd say five or six guys showed up," said Flanagan, who was speaking at a AIB GAA provincial club championship media day ahead of this weekend's finals.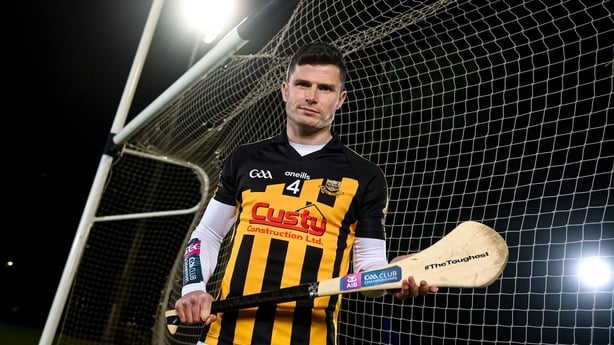 "Stan Lineen, who plays midfield for us now, his car at the time was a Toyota Corolla, the purple coloured one. We gathered at the field and we were all able to fit into Stan's car, it was cold and we had the team meeting in Stan's car.
"We just wanted higher standards for ourselves and that's where the approach to Robbie Hogan [came from] and we moved from there. We wanted more as a group. That was the start of it and we're a long way from there now."
Hogan's fingerprints have been all over this side having led them to their 2016, 2021 and 2022 triumphs with Kevin Sheehan overseeing their 2018 Canon Hamilton Cup success.
"He's so honest and humble," the 2022 All-Star nominee said of his current manager.
"We gathered at the field and we were all able to fit into Stan's car, it was cold and we had the team meeting in Stan's car."
"I find Robbie being from Ballyea as well [helps], he's a stone throw from Ballyea's field. You'd describe him as a really good friend at this stage. A guy who looks out for you not only on the hurling field but definitely off it.
"He's a tiler by trade and he's hoping to tile my house in the new year and we've been talking about that and trying to figure out bits and pieces. He's one of those genuine guys, he's given his heart and soul to us and we're privileged to have him."
Ballyea have also been privileged to have Banner football legend Gary Brennan back for the business end of the season.
The 2015 Irish International Rules player made his first championship appearance of the season in the Clare semi-final win over Cratloe, coming on at the break, while he started the one-point county final win over Éire Óg and he also scored a goal in the Munster semi-final win over Cork's St Finbarr's - another match Hogan's side won by the minimum.
"Gary has had a really busy year. He's completed a masters with Setanta College and Niamh [nee Mulcahy, a 2019 Camogie All-Star with Limerick], his wife, gave birth to Dáithí, their first son. He's also building a house down in Limerick for his sins.
"He's been extremely busy trying to combine that and the football with Clondegad so we were thrilled to see him come back."
Flanagan, Brennan and the entire crew will have to be at their absolute best to turn around last year's hammering at the hands of Ballygunner.
Waterford legend Noel Connors recently told RTÉ Sport about how far ahead Ballygunner were ahead in the Déise County, summing it up with "essentially, it is an intercounty team".
Ballyea will have one obvious weapon to close the gap – that being the presence of one of the country's best attackers in Tony Kelly who missed out last year through injury.
For Flanagan, it's another chance to delve into that Irish phrase of choice.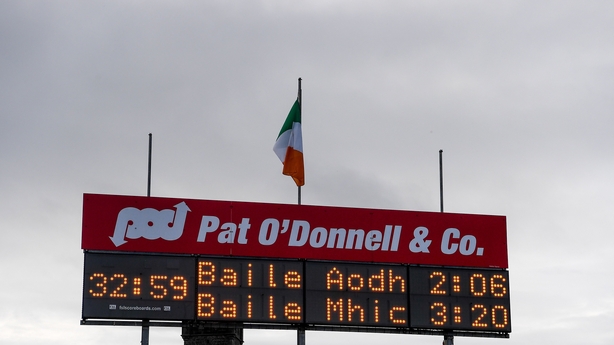 "I must say it was one of the most physically exerting games that I played across the whole year," he said of last year's defeat.
"I would put the county bracket in with that as well, as physically tough and enduring it actually was to play in Cusack Park that day against Ballygunner.
"They're well moulded together and they were probably running things that I've seen at county level, and that's the reality of it.
"For a club team to have done what they've done and to have come as far as they have is phenomenal."
It's now Ballyea's time of need. They have a lot of making up to do for that no-showing against Ballygunner last year. Sitting in Stan Lineen's car eight years ago, these were the conundrums they dreamed of though. They're ready for the challenge.