Sean Finn believes Limerick made the right call in dropping the price of their holiday fundraising jersey after it initially caused a backlash.
Following the county hurlers' fourth All-Ireland title in five years, a training top was launched at €150 apiece in September, with subscribers getting their names collectively included on the shirt, which will be worn in next January's pre-season Munster Hurling League, and a hat.
The team have previously visited Limerick sponsor JP McManus's Sandy Lane resort in Barbados but the county board said that they were solely funding this year's holiday, which will be in Florida around Christmas, and all funds raised would be used to that end.
However, a furious reaction to the price of the package saw it cut to €100 instead and a statement saying that they had "listened to the feedback" from their supporters.
"It is not something I was involved in thankfully, but I think admittedly they got it wrong at the time," Finn told RTÉ Sport.
"They brought it down to a monetary amount that is reasonable for the jerseys they are getting and the name. I wasn't involved in it, but I think they did get it wrong at the time."
Finn admitted he had received a few comments about the controversy.
You do get stick along the way, but that is part and parcel of it
"You do, you have the lads slagging from home. You do get stick along the way, but that is part and parcel of it."
Finn, in Premier Intermediate semi-final action with his club Bruff next week, has welcomed the split season that was trialled this year and is eager to make the most of the brief time off he gets from hurling.
This year, that will include a November trip to Kenya for the 'Plant the Planet Games' - an initiative of the Warriors For Humanity organisation founded by former Galway player Alan Kerins that aims to highlight the impact of climate change and raise sufficient funds to plant one million trees in Africa.
"I have really enjoyed it [the new calendar]," said Finn.
"There are only a couple of weeks where you get the opportunity to go away. It's about making use of that time in November/December.
"The celebrations were great for a couple of days after the All-Ireland. Then maybe 14 days later we played our first club game.
"We kind of went straight back into it but that was no harm. It was nice to get the couple of days off then go back training with the club. The physical training wouldn't be as intense. We're still training away, training nearly 11 months of the year, but I've really enjoyed the break from the mental demands of the inter-county season.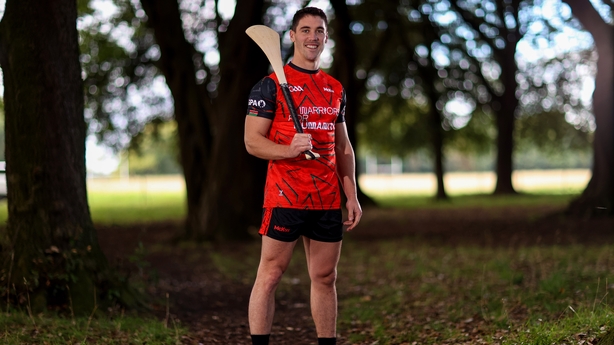 "The balance between the league finishing and where the championship starts is maybe one place we can improve on. I think there's maybe 13/14 days between the last league fixture and the first round of championship. That's something that could be considered.
"But, as a whole, it's fantastic for a player. It gives them the opportunity to get away if they can with their partner or their friends. But also to commit fully to a club that they have got a lot from, and they can give a lot to.
"For the game, maybe it's just finding that balance. Some people would be in agreement that it should finish in July and some people maybe [think] in August or September. It does seem that the All-Ireland finals were so long ago now. What that balance is, I'm not that sure."
Corner-back Finn has been nominated for what would be his fifth All-Star in a row this season. Meanwhile, one of his defensive colleagues, Barry Nash or Diarmaid Byrnes, will likely pip TJ Reid to the Hurler of the Year gong, which is voted for by the players.
"Both lads have been exceptional," said Finn. "From the first day in Cork, both on and off the field, right through. Neither of them would begrudge whoever gets it.
"It's great to see two defenders recognised, I'm really delighted for them."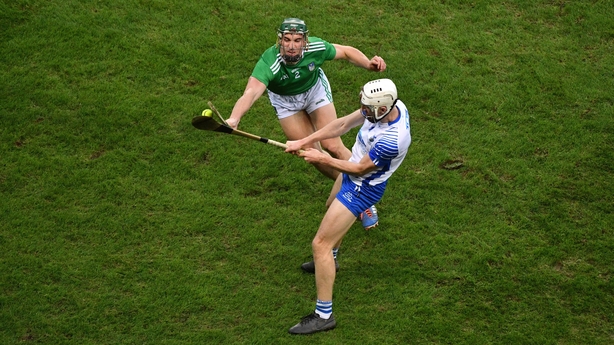 Finn's dedication to defence includes using a longer hurley than most modern-day hurlers, who generally opt for much shorter sticks than the traditional 'as high as your hip' measure.
Al Pacino's character in Any Given Sunday was considering the parallels with American football when he talked about life being a 'game of inches' but Finn's search for every edge available gives some insight into why Limerick might have kept their noses ahead of the pack.
"I used a 37" in 2019, but I've taken an inch off that and went down to a 36," he said. "It's position-specific. If I was playing out the field, I might use that bit smaller of a hurley. I play out at number six with the club, and I use a 33 inch. I don't think a 36-inch hurley would do you any good playing corner-forward.
"But considering where I'm playing [for Limerick], just the role that I've to do, I just find the longer hurley has been hugely valuable to me over the last couple of years.
"I've always thought that I was always too short by an inch when I block a player. You don't have to strike the ball too much when you play corner back, so a lot of it is stopping a player hurling. It was a decision I made a number of years ago, and it's done me well."