It has been 1,085 days since Limerick last lost a hurling championship match.
Shane Lowry had just won the Open. Boris Johnson was considering the decor of his new residence on Downing Street.
Over the course of the Green Machine's subsequent 14 wins and single draw - unless you're of the school of thought that extra-time is a new game - the question has often presented itself, just how did Kilkenny manage to win the 2019 All-Ireland semi-final?
A quick recap tells us that the Cats tore into the favourites and an early goal from the since-retired Colin Fennelly helped them into a nine-point lead inside the opening 15 minutes. Aaron Gillane's penalty narrowed the gap to three by half-time and substitute Shane Dowling's batted goal set up a thrilling finish, Kilkenny pulling clear again before holding on by a point with the benefit of a missed 65 call.
What a goal from Shane Dowling! Game on, Ger. Watch the highlights on @RTE2 tomorrow night at 9.30pm #RTEGAA https://t.co/ziWTtauVgP pic.twitter.com/E4hXyA1IDc

— The Sunday Game (@TheSundayGame) July 27, 2019
Limerick's most recent defeat also turned out to be Dowling's final game in a green jersey. What happened?
"Maybe I was the problem," he jokes.
"There was a lot of talk about the four-week break [from the Munster final] but I think maybe we just hadn't met that level of intensity throughout that year.
"It took us a bit of time to get up to the pitch of it and by the time we did they had got a bit of a lead we just couldn't claw back.
"I don't think we were under-prepared, we were just a small bit off and they were on the money and that told.
"Declan [Hannon] got a bit of an injury early on and he wasn't right, just a couple of things went wrong in that first 20 minutes and they penalised us."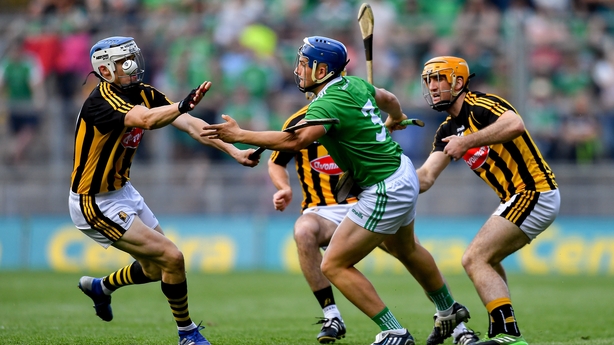 Paul Murphy was corner-back for Kilkenny that day. The defensive game plan was simple - don't give them an inch to breathe.
"We targeted them in a very direct way," the four-time All-Star tells RTÉ Sport. "As soon as they got possession we'd basically swarm them.
"It was just work-rate, even if it wasn't your man in possession, get to him and close him off.
"If your man then became free, the next lad would step up onto your man, and it was just a case of constantly plugging gaps and putting pressure on the man in possession."
The teams haven't met since. Could the same approach work in tomorrow's All-Ireland final rematch?
"What I see is different in Limerick now is that whereas we were able to isolate them in 2019, they have moved on a little in that they usually have a man off the shoulder," says Murphy.
"The person who wins the primary possession, they don't look to break a tackle, they just pop the ball off to the man who is moving forward. So it's harder to isolate them but it's still something that Kilkenny will try to do.
"From a physical point of view I think it will be similar: They're going to have to work really hard and hit Limerick as hard as they can: tackle, hassle, hook, block.
"The tactical side I think will be different as Limerick's game has changed so Kilkenny's will change as well."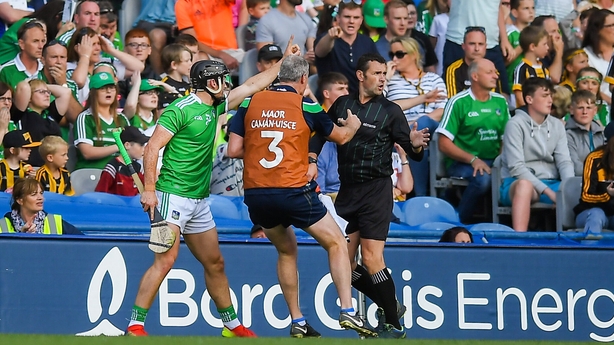 Following the loss three years ago, Limerick boss John Kiely prophesised that it "won't define that group. If anything, it will strengthen the resolve of this group to come back again."
More recently, he reflected on their inferior scoring accuracy that day: "We lost by a point and hit 15 wides [to Kilkenny's 8]. I don't think there was much wrong there. Score two of those wides and you've won the game.
"As a team we have come on leaps and bounds since then. The team that Kilkenny had out is a totally different team to what they'll have out."
Kilkenny have a lot of new personnel but while Limerick's supporting cast has evolved, the starting line-up is likely to contain 13 players who featured three years ago. The pain of that defeat focused their resolve to regain and then retain Liam MacCarthy.
"As mad as it sounds, I think it was nearly the best thing that happened Limerick hurling, losing that game," suggest Dowling.
"If for no other reason that they realised 'When we're not on the money this is what happens'.
"It's not something they reference too often but they know in the back of their minds, when they're not right, this is what's going to happen. It makes sure that they're tuned in sharply at the start of every game."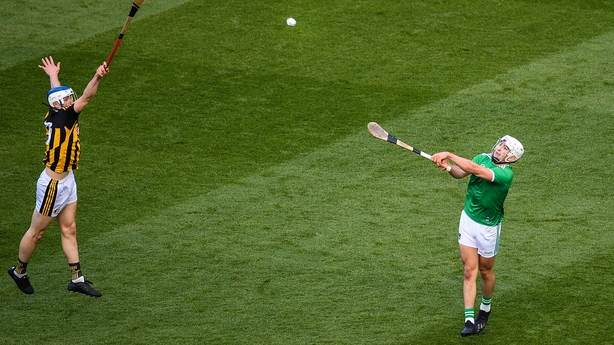 Aaron Gillane was one of their better performers that day, scoring three points from play as well as converting seven frees, and winning a penalty from full-back Huw Lawlor that he dispatched himself.
Given the job he did on Clare's Tony Kelly in the semi-final, might Brian Cody be tempted to assign youngster Mikey Butler to the Limerick danger man instead?
"I would say Mikey Butler will probably mark Aaron Gillane," says Murphy. "Huw Lawlor did a great job on him in 2019 but what we see now from Aaron Gillane is something a bit different in terms of trying to break into space.
"We saw Mikey Butler in a foot race with Tony Kelly. He's really fast and a tigerish defender."
Dowling suggests that "the one edge that Aaron might have against him is in the air. When he comes to ground he's as good as anyone in the country but maybe if they were to put him on him man-marking would Limerick try get a few high balls on top of Aaron?"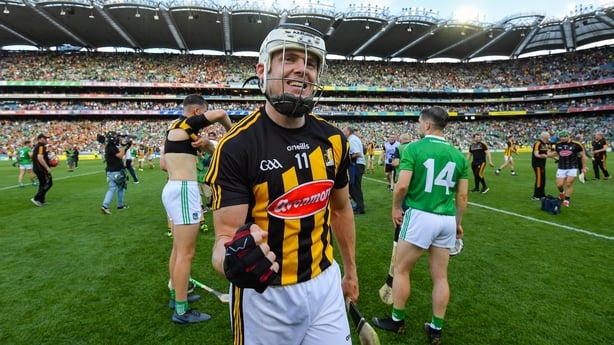 Neither man expects Limerick to try something similar on TJ Reid, who Murphy hopes will be able to pull the strings as effectively as he did against Clare.
"TJ's role now is very much bringing on these lads around him as much as it is being the freetaker. His ability to provide scores and not just score them is sometimes overlooked.
"Limerick's system is something they have full faith in and a man-marking job would be a step away from that, which I don't think they want to do. But Kilkenny will ask questions and try to make them mark one or two lads.
"We saw Galway getting a goal from a long ball in in the semi-final, Kilkenny might look to put Walter Walsh in at full-forward and make them sit deep. Or sit their half-forward line out around midfield and drag that half-back line right up the field.
"That wouldn't make them very uncomfortable but their system says they want them to be on the 45 and launch from there. You might see Adrian [Mullen] at centre-forward and will Declan Hannon step up on him?"
Brian Cody admitted this week that, "In people's minds we don't have a very strong chance and Limerick are very strong favourites.
"What they have done since that [2019] is just top-of-the-range stuff. Only great teams do that and they have done it. They're on a different level for the past couple of years to where we have been."
The Kilkenny boss has often shared his disdain for the notion of favouritism but the suspicion is that his side will need to build another healthy lead to triumph.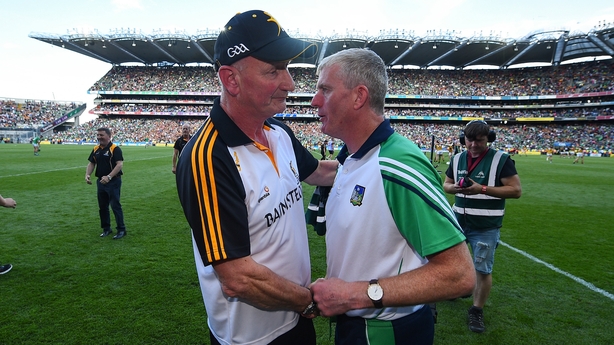 Limerick have only been behind at half-time in one of the 15 championship games since their last meeting though - last year's Munster final against Tipperary, which they won with a 15-point swing.
Clare and Galway had the better of them for spells but never got more than a point or two ahead and were reeled in in the end.
"I think there is serious composure and trust within the group," says Dowling. "That's the beauty of having a cohort of players and management there for so long.
"They don't panic and they train that way as well, not to deviate from what they do.
"After that Munster final, John referenced that it was just down to not being on the money in terms of effort and work-rate. That word is easy to say but if you don't match that against Kilkenny that's what you're going to come up against.
"The one thing Limerick and Kilkenny both have in common is their tenacity and willingness to try find the last inch."
Murphy thinks Reid's consistency would give Kilkenny a "marginal" advantage in a niggly free-fest but doesn't expect that from Munster final ref Colm Lyons.
His hope is that Limerick won't find the full flow that has eluded them so far this summer.
"The semi-final wasn't a full 70-minute performance. They started really well but then Galway got into the game.
"We haven't seen that full 70-minute performance from Limerick yet. That's not to say they won't go out and give it on Sunday but they haven't been demolishing teams by 10 or 15 points.
"So you would say there's potentially a door open there for Kilkenny to put in a 70-minute performance and win it by one point or whatever it is."
"I think with five minutes to go, we'll all be on the edge of our seats."
Based on what he saw against Clare, Dowling expects an ultra-physical encounter that is too close to call.
"I was impressed with Kilkenny's ability to mix it long and short but also their work-rate and turnovers were unbelievable. That's what Limerick do as well so they are too very similar sides.
"I think this game is going to be off the charts in terms of hits. If Colm Lyons blows for all the hits there could be a lot of frees. It's going to be a seriously physical game for 75 minutes.
"Kilkenny-Tipp 2009-2010, I think that's where this is going. When you're at the top for a number of years, everyone wants to bate you. That's the reality. It doesn't matter who you are.
"If people consider Limerick strong favourites, they're looking at the Limerick of the last couple of years. I think this game is 50-50. Look at what Kilkenny did in the semi-final. Limerick scraped over Galway, Clare, Tipperary, Waterford.
"I think with five minutes to go, we'll all be on the edge of our seats."
Follow the All-Ireland Hurling Championship final on Sunday, Limerick v Kilkenny, from 2pm via our live blogs on rte.ie/sport or on the RTÉ News app. Watch live coverage on RTÉ One and RTÉ Player with live radio commentary on RTÉ Radio 1
Watch Up for the Match this Saturday from 9.45pm on RTÉ One and RTÉ Player