We can be very critical of the GAA when it comes to many things, and I include myself in that. At times, I often struggle to see the common sense behind many decisions. But one thing they got 100% spot on is the semi-final weekend.
Having one on the Saturday and one on the Sunday was a fantastic idea. For hurling folk all around the country, every year you know that particular weekend in the GAA calendar is going to be top class. Even if your own county is not involved, you can make a weekend of it.
In saying that, it's such a pity that the cost of living is gone through the roof. I'm not going to break it down to the cent, but if you went to both games and stayed up on the Saturday night, it would cost a fair few quid.
The price of hotel rooms in the big smoke is nothing short of a disgrace. You would want to be planning for it months in advance, but if you do go for the weekend, it's a feast of hurling. What I found also, is you get to meet loads of genuine GAA people from across the nation.
The first of the games was a game I couldn't wait for. Two reasons for that: firstly I thought it was going to go down to the last puck of the ball and be a cracker, and secondly, with no vested interest, I didn't really care who won it.
So it was a case of heading to Croker and taking it all in.
The world and his mother knew Mikey Butler was going to man mark Tony Kelly, and it really worked, again. He really has become one of the best in the game at doing a man-marking job. Before all that, and before any ball was pucked, I was in front of the Clare warm up.
Something I have never done, and could never understand, is why people comment on warm ups. It drives me around the bend: "They were this in the warm up, and they were that".
The reality is, some players go all out in a warm up, while some players just tip around. It's about whatever suits them, so judging a team's performance afterwards and identifying and scrutinising their warm up is irrelevant for me.
So, introduce me completely contradicting myself.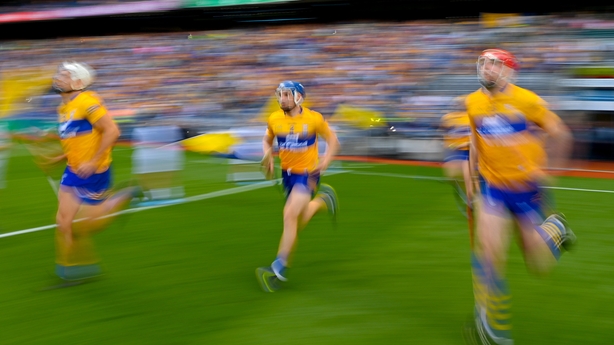 I just remarked to myself that they looked lifeless in it. Maybe that's the way they always are, I don't know. It was the first time I saw them fully doing a warm up, but it really caught my eye how flat they were. It just wasn't the Clare we have seen this year.
Of course, over the winter months a post-mortem will have to be done, and all will be looking for answers. Did the outside noise affect them? Was it just an expectation it was going to happen, rather than making it happen? Who knows about that, but one thing that was very evident was that they deviated totally from what they have been doing all year.
So while questions will be asked, it can't be forgotten how good a year Clare have had under Brian Lohan, and if they can build and learn ahead of next year, they should be a serious weapon.
It's gas, when Wexford beat Kilkenny in Nowlan Park, and Kilkenny played a poor brand of hurling, Cody got the blame.
Maybe it's just too old school.
The only thing old school about Cody is getting the best out of his group of players, old school is him winning three Leinster titles in a row, and old school is him in another All-Ireland final. He is the daddy of the sideline, and nobody can ever question that.
The way Kilkenny played last Saturday evening, was top drawer. They mixed it savagely well, but forgetting all that, their hurling skills, and work-rate were on the money.
Aerial catching, runners, touches, and the work when out of possession, was the best on show last weekend. Cody has his group where he wants them now, and if we don't know anything else, we know they will be perfectly primed for Sunday week.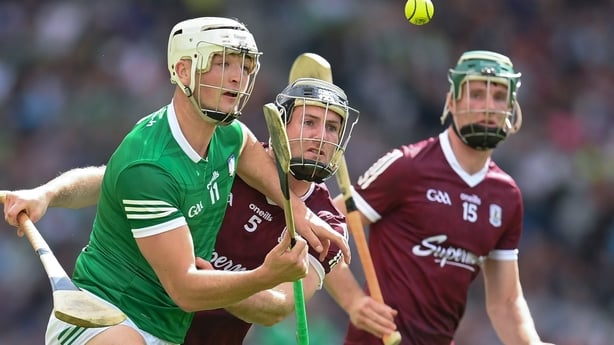 Fast forward to Sunday, straight up, I couldn't see anything but a Limerick win by seven or eight points. And I wasn't on my own there. And after 10 minutes, I thought that's what was going to happen. But when Galway settled, and got their game plan properly going, they were very effective.
As simple as it sounds, they got everything right bar putting the ball between the sticks. So, I'm going to ask a question: if Cork in the quarter-final, Clare on Saturday, and Galway actually got their scoring efficiency right might they all have won?
Are teams maybe putting too much emphasis on the tactics, and positioning etc, and forgetting about the basics? Cork 47% shot conversion against Galway, Clare 38% against Kilkenny, and Galway 47% against Limerick.
You need to be getting over 60% minimum to win games. When Padraic Mannion caught a puckout over Cian Lynch and the whole of Galway went berserk, I thought that was the moment they would kick on. But between Hawkeye, poor misses, and let's face it a couple of decisions, it wasn't to be Galway's day.
But it was a savage first year for Henry Shefflin, and like Lohan, he will be very happy going into the winter he has a lot to work with. So, Limerick... struggled to beat Tipp, beat Waterford by two, couldn't brush off Clare, and crawled over the line against Galway? A sign of a team who can dig deep consistently, or a sign of a team who are losing altitude?
Well, we know they can dig deep, and have done on many occasions, but how long can you keep it going for? Obviously, I hope just one more time, but Kilkenny will be eyeing up something different.
Listen to the RTÉ GAA Podcast at Apple Podcasts, Soundcloud, Spotify, or wherever you get your podcasts.
We need your consent to load this rte-player contentWe use rte-player to manage extra content that can set cookies on your device and collect data about your activity. Please review their details and accept them to load the content.Manage Preferences