On paper it seems a foregone conclusion.
The three-in-a row chasers, unbeaten in 14 consecutive championship games since 2019 against a side that may have peaked against Kilkenny in Salthill two months ago.
After two underwhelming performances, Galway fans will be travelling to Croke Park with hope, Limerick's with expectation.
Henry Shefflin's side were bottled up by the Cats in the Leinster decider and stumbled over the line against Cork in the quarter-finals.
The hope comes from the possibility that the provincial final defeat was just an off day - only 17/36 shots converted - and the fact that they showed great grit to keep their noses in front throughout against the Rebels, who were almost as wasteful themselves (46% scoring accuracy) in Thurles.
Galway had a big stroke of fortune with their opening goal against Cork though and cannot rely as much today on Conor Whelan being consistently able to score from impossible angles.
The Tribesmen have long been considered the closest match to Limerick in terms of brawn and that remains the case.
Until Clare's recent draw with the champions in Munster, Galway's three-point loss in the bruising 2020 All-Ireland semi-final was the closest anyone had got to John Kiely's juggernaut since they fell to Kilkenny in 2019.
The problem is that the Treaty also have pace, and Galway looked leggy against hard-running Cork in the latter stages of the quarter-final. An arm-wrestle might suit Shefflin's side better today but then that's what they got against his native county and came out second best.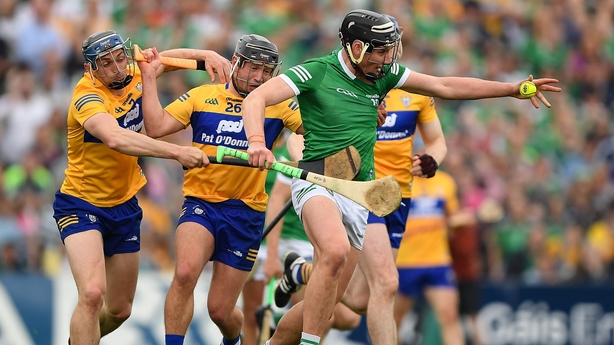 Besides, in the Munster final, Limerick showed that they can happily deal with an intense physical onslaught and still have plenty left for extra-time. They actually seemed to enjoy the challenge.
Galway did win a feisty league encounter between the sides in February but given how little emphasis Limerick have put on that competition in recent seasons, it can't be given much weight. Not to mention that a hurling referee in championship is far less likely to give one team an extra man for half an hour.
Unlikely goalscorer Jack Grealish was man of the match against Cork and will need an even better performance to contain a forward of Aaron Gillane's quality, presuming Daithí Burke picks up Seamus Flanagan.
Gearóid McInerney's strength and composure at 6 would be badly missed but the Limerick half-forward line is not one you want to be chancing a knee injury against if he is not fully fit. He is listed to start but if he doesn't make it, expect Joseph Cooney to drop back and the mercurial Jason Flynn to join the attack. Brian Concannon comes in for Cianan Fahy in the only confirmed change from the Leinster final.
Cathal Mannion has been used in a roving role this year but has been named at corner-forward. Five-time All-Star Brendan Cummins thinks Galway need to get him closer to goal - at least occasionally - if they are to have a chance at an upset.
"Whatever way Henry works his forwards, at some rotation, if he can get Cathal Mannion and Conor Whelan inside one on one, or two v two, with the Limerick full-back line, I think that's the trick," he said.
"Mannion is out around the middle, his role is as a playmaker, Noel McGrath-type figure but I think he's working too much to get hooks and blocks. If he goes inside at some stage he would be a serious goal threat.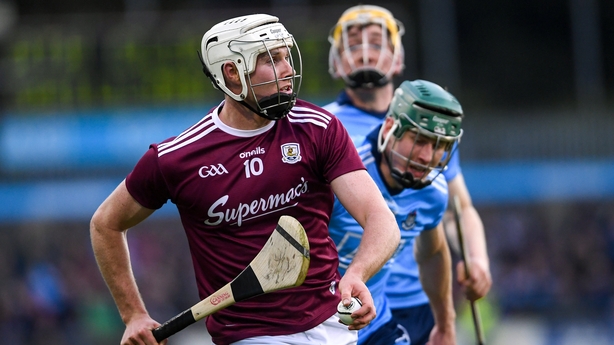 "That rotation, we would have done it with Tipperary with Lar Corbett and he would end up on the edge of the square by himself. Maybe 10 minutes or so after every 15 or 20 minutes of the game. Hit a free over the bar and stay in there. That kind of sneaky thing rather than someone shouting 'You go in there'.
"If they're going to beat Limerick… last time they ran them fair close but didn't take the goal chances they got. Against Kilkenny, they didn't take the goal chances. If Whelan, Mannion and [Brian] Concannon are inside the Limerick 45 then there's enough in there to threaten. And they will need to get goals.
"If they can hit the back of the Limerick net early days, everybody gets a confidence boost and then we'll see a different Galway team to what we saw in Thurles."
Galway might hope Limerick come out of the blocks slowly but Kiely has been making ominous noises about how the four-week break has helped them to reach peak condition, and suggested his players were getting as much of a challenge in training as they would have from a quarter-final.
Limerick are a confident, organised, remorseless winning machine that has taken every punch, literal and metaphorical, without flinching. The only time they have even lost a first half in championship this year was to Tipperary (14-12) and we know how that one finished.
Hurler of the Year Cian Lynch and Peter Casey - unplayable in last year's All-Ireland final until injuring his cruciate - have both been named on the Limerick bench. Graeme Mulcahy replaces Cathal O'Neill in the sole change to their starting XV.
If the former duo are fit enough to play, then you would think the underdogs would need to build a big early lead, as Kilkenny did three years ago, to have any chance.
Shefflin only lost two All-Ireland semi-finals as a player. Winning this one would rank as a stunning achievement in his first year in inter-county management.
Galway know few give them a chance, which could inspire a big performance. Turning hope into belief will be the challenge.
Limerick: Nickie Quaid; Sean Finn, Mike Casey, Barry Nash; Diarmaid Byrnes, Declan Hannon, Dan Morrissey; William O'Donoghue, Darragh O'Donovan; Gearoid Hegarty, Kyle Hayes, Tom Morrissey; Aaron Gillane, Seamus Flanagan, Graeme Mulcahy.
Subs: Barry Hennessy, Conor Boylan, Peter Casey, Aaron Costello, Colin Coughlan, Richie English, Robbie Hanley, Cian Lynch, Cathal O'Neill, Oisín O'Reilly, David Reidy.
Galway: Éanna Murphy; Jack Grealish, Daithí Burke, Darren Morrissey; Padraic Mannion, Gearóid McInerney, Fintan Burke; Ronan Glennon, David Burke; Tom Monaghan, Conor Cooney, Joseph Cooney; Conor Whelan, Brian Concannon, Cathal Mannion.
Subs: Darach Fahy, Seán Linnane, Shane Ryan, Johnny Coen, Jason Flynn, Evan Niland, Cianan Fahy, Kevin Cooney, Jack Hastings, Gavin Lee, Ronan Murphy.
Follow the All-Ireland Hurling Championship semi-finals this weekend. Kilkenny v Clare (5.30pm on Saturday) and Limerick v Galway (3.30pm on Sunday), via our live blog on rte.ie/sport or on the RTÉ News app. Watch live coverage on RTÉ2 and RTÉ Player with live radio commentary on RTÉ Radio 1