Over the years, I have often gone with the approach of, 'what is the opposite manager thinking'. I wouldn't say I am hugely into sports psychology or anything like that, but one thing I am stone mad for is visualisation.
For whatever reason, unknown to myself, it's something that I started doing at a very young age. I always got to sleep over the years visualising winning an All-Ireland title. The scenes, what it would mean, what would happen etc.
As you get older, your plans change in life, and I still go to sleep visualising what I want in my life over the next period of time. I always think though, the more realistic the dream, the quicker you get to sleep, the longer the shot you dream of, the harder it is, because you know its more unrealistic.
Going into games, especially big games, I would often think about what the opposing manager could possibly be saying to their group, and feed off that then.
So that brings me to Henry Shefflin. You are manager of a team who find themselves in an All-Ireland semi-final, but they all know maybe they haven't played to their potential.
They are coming up against the back-to-back All-Ireland champions, Munster champions, and a team that has beaten Tipp, Cork, Waterford and Clare. They are raging hot favourites. So he asks himself the question, what can I do to try and turn this around?
Don't forget, even Henry is human, not a magician. Has he sat down and watched Limerick v Clare at least three times? Of course he has.
Has he watched how they turned them over in the Gaelic Grounds numerous times? Course he has.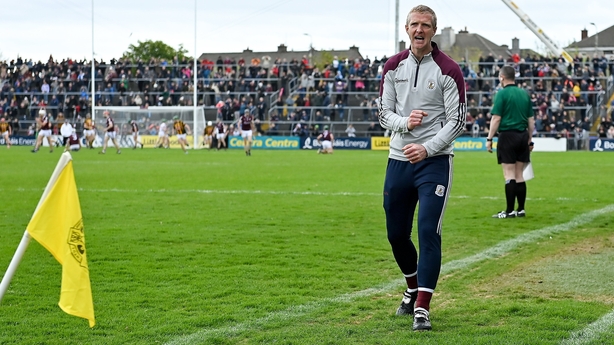 So what did Clare do that they nearly overturned Limerick? Well it's actually really simple. They went man on man everywhere, and showcased that they wanted to win the Munster Championship every bit as much as Limerick.
So if Galway go man to man, and showcase they want to win the All-Ireland as much as Limerick do, does that mean they will beat them, or come close to beat them? Of course it doesn't.
Going man on man reduces the amount the ball is played around between the two 45s, and makes you hit it long. But by plying that tactic, you are leaving your full-back line with an ocean of space to deal with.
Sometimes, when you win, you paper up the cracks a small bit. Don't forget that Cork scored a goal and got three unbelievable goal-scoring chances that they should have taken.
How were they created? Space. Limerick in the Munster final had a number of goal chances but didn't take them. How were they created? Space.
If the first figure on the scoreboard on Sunday reads three or four goals, then call it off. Maybe going man on man is the best way, but if Cork had scored those chances against Galway, or Limerick had scored them against Clare, the conversation is a whole pile different.
So Henry, man on man as Galway took on Cork, and Clare lined up against Limerick? I don't see him changing now. That means, Jack Grealish, Daithí Burke and Darren Morrissey have a mountain of a task ahead of them, but if they come out on top, they probably win. That said, if the space becomes too much, and Seamus Flanagan or Aaron Gillane get a few chances, it could be lights out.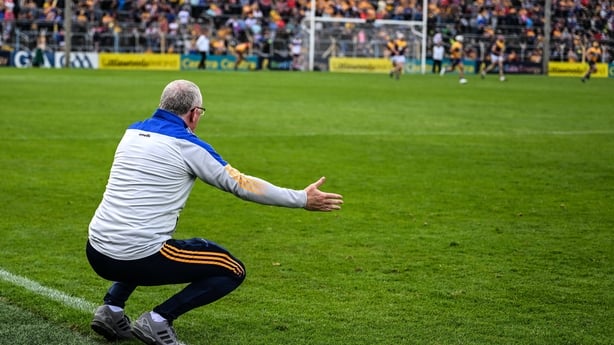 Lohan must smell opportunity for Clare against Cody's Cats
First up though, battle of the brains. What they have both got in common anyway is they don't give away to much in their facial expressions. You barely see a smile out of the both of them. Serious, ruthless characters.
I'd love to be a fly on the wall in a Clare dressing room. No doubt if I was spotted I'd be fired out the nearest exit! But my point is, I'd say when Brian Lohan loses the plot it's far from a pretty sight.
The same could be said for the other dressing room. But Lohan has to smell a great chance here. The hangover is out of the way, you have had your break, and I think Clare will excel in Croker.
It's still hard to judge really where Kilkenny are. After being overturned by Wexford in Nowlan Park, they still found themselves in a Leinster final, and got over the line without it being anyway near a classic.
In terms of calling it or how it will play out, it is very difficult. I just think Clare, with what they have shown this year, are deserving favourites, and as stupid as it may sound, I think they love playing in Croke Park.
It just suits the make up of their team, and the mix that they have. Plenty of new talent, with plenty of experience, plenty of pacey lads, with a lot of other steady heads, short ball, long ball. They seem to have it just spot on.
Talk about visualisation, Mikey Butler is surely going to sleep every night thinking about denying Tony Kelly a sniff, while Tony is no doubt fully aware what is coming down the tracks to him.
Players will have a fair idea of match-ups, and their heads all week will be totally occupied on how to try and get one up on their opponent.
So come Sunday evening, you will have the potential of a Limerick v Kilkenny final, where John Kiely still has regrets of 2019, a Galway v Kilkenny final where we would have Cody v Shefflin, Round 3, Clare v Galway which would be the calmest of the lot, and a Limerick v Clare final, which, well I actually don't even want to think about that just yet, because it would be totally, and utterly, bonkers.
Listen to the RTÉ GAA Podcast at Apple Podcasts, Soundcloud, Spotify, or wherever you get your podcasts.
We need your consent to load this rte-player contentWe use rte-player to manage extra content that can set cookies on your device and collect data about your activity. Please review their details and accept them to load the content.Manage Preferences