It's been a while. Sixteen years, in fact, since Clare and Kilkenny last faced each other in championship, a remarkable length of time given the shallow pool that is elite hurling.
In the Ger Loughnane era, the teams met twice in semi-finals, winning one each: Clare in 1997 and Kilkenny in Brian Cody's first campaign in charge two years later. Following that, there was a decider comfortably won by the Cats in 2002, a replayed quarter-final in '04 - the year that Cork edged Kilkenny in a low-scoring finale – and a one-sided semi in '06 as Cody's men steamrolled their way to the first of four in a row.
There have been regular league meetings (Kilkenny haven't won since 2015) but this is only the eighth championship clash overall, mostly as Clare didn't win Munster for another 63 years after losing the 1932 All-Ireland final to today's opponents. So there just isn't the spice there that either side would have for nearer neighbours.
After losing by four points in 1999, Loughnane said that "We have always looked to Kilkenny - that's the standard to live up to" – it's hard to imagine he would have been as gracious in defeat to Tipperary or Cork. Okay, Cody did call him "a lunatic from Clare" but that was in 2007 when then-Galway boss Ger had the temerity to question the legality of Kilkenny's tackling.
Loughnane is long gone and his former full-back Brian Lohan now runs the Clare sideline. Cody carries on like a era-defining monarch. Next year would be his silver jubilee – but he wants that metal on the mantelpiece sooner.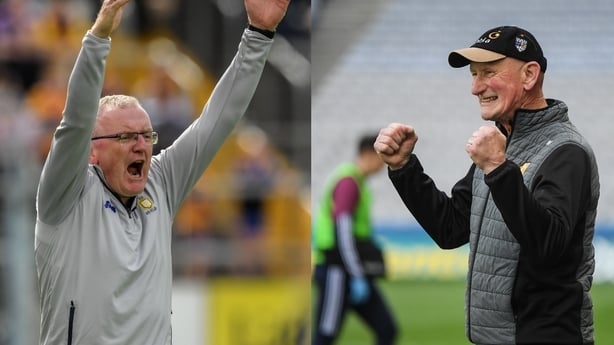 Three provincial titles in a row would cheer a lot of counties, Kilkenny not so much. They haven't won the All-Ireland title since 2015, the longest drought since Cody's first in 2000. He has won 16 out of 20 previous semi-finals and had never lost two in a row until last year - a third can't be countenanced.
The widespread presumption that Clare-Limerick served up the entrée to the main course in the Munster final will galvanise his team. They are in the rare position of being slight underdogs.
Clare burnished their reputation with that extra-time defeat to the champions but have questions to answer after nearly blowing it against Wexford in the quarter-final.
Another slow start could prove fatal today against a side that proved against Galway that they are difficult to reel in once ahead.
Clare would love an open Croke Park slugfest, Kilkenny will want to keep it tight and scrappy – a miserly defence (four goals conceded in six games) and TJ Reid's accuracy from frees gives them an edge in that regard.
TJ is not as dynamic in open play as he was but he retains his vision and aerial ability. The younger legs of his in-form Ballyhale clubmates Adrian Mullen (0-20 so far) and Eoin Cody (2-11) mean he can concentrate on winning ball further afield.
Kilkenny have been criticised for going direct too often but it won't have escaped their attention that all three of Wexford's goals (and what should have been a penalty for Lee Chin) stemmed from long deliveries. If Clare are vulnerable under the high ball again, Cody in particular can punish them.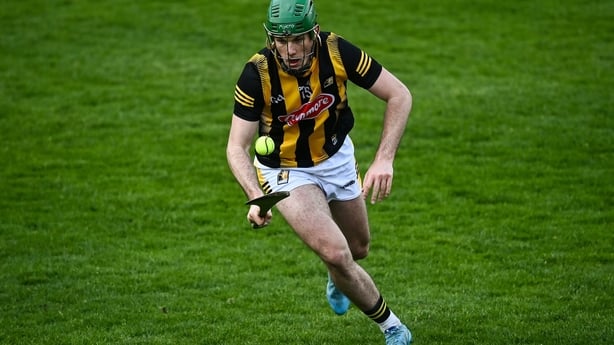 For eight-time All-Ireland winner Eddie Brennan, variety in attack will be key if his county are to come out on the right side.
"As a supporter, you'd be saying that it'll go down to the wire and we'll have to play very well to beat them," he told RTÉ Sport recently. "I think Kilkenny are hurling well. Their back division… they are working well as a unit and weren't getting caught following lads and being pulled all over the place [against Galway]. It's up the field then where I think they can be better.
"When the pressure is coming on and they are chasing a match a little bit, they tend to go route one then. I think it takes such bravery to say if they are crowding defence and we are chasing a match, let's try something a little different. Twice or three times [against Galway] Eoin Murphy hit Adrian Mullen in space and next thing it is straight over the bar. That is the best score because it is the easy score.
"If they're going to crowd the inside line, then we have to work our shooters out the field and that's where maybe, an Eoin Cody out to wing forward. If teams are nullifying him, I think he's far too good of a player for that. We can't have him scoreless now for two matches in a row and if we're going to have any ambitions to win an All-Ireland, we need to isolate him and get him in a bit of space."
Clare will have taken huge confidence from how they rescued a doomed-looking situation against Wexford. The composure they showed in continuing to work the ball to the man in the best scoring position rather than resorting to Hail Marys was impressive. There's a good case that they had enough momentum to win even without Aron Shanagher's goalkeeper-assisted late goal.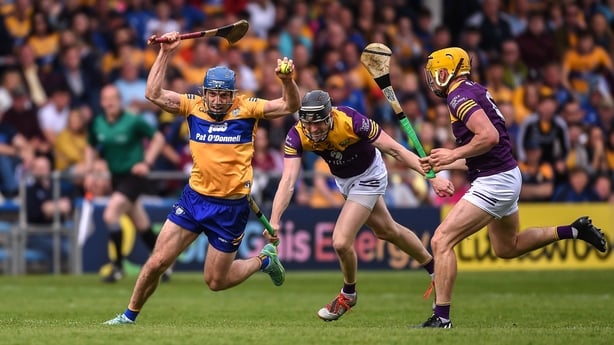 Tony Kelly is unlikely to be as off-form from placed balls as against Wexford when he still managed four points from play. The tussles he and Peter Duggan will have against Kilkenny newcomer Mikey Butler and full-back rock Huw Lawlor will be among the game's most fascinating.
Shane O'Donnell has given some outrageous displays of fielding already this summer and even having two men on him is no guarantee of winning the ball.
Brendan Cummins thinks the crucial factor will be Clare taking their chances, as they did in that dominant closing stretch in the quarter-final, and putting early daylight between themselves and Kilkenny,
"What impressed me most about Clare against Wexford was that when they got that purple patch they made the most of it," he said. "And the majority of teams who get the purple patch against Kilkenny don't. We saw it when Galway hit a lot of wides, suddenly TJ hits every free over the bar and suddenly you're five points down.
"That's going to be the key for me if Clare are going to win. When they get that period of dominance can they get Peter Duggan, Shane O'Donnell and Tony Kelly all hitting the ball over the bar, three or four in a row to get two scores away from Kilkenny? Because if you don't Kilkenny will suffocate you and it drains your confidence as a group.
"You go in at half-time, you should be six points up but you're one down and you're in the dressing-room scratching your head going 'Hey lads, we better steady up here'. The minute you say that out loud it puts panic across everybody and then you hit more wides."
Kilkenny v Clare. The Leinster champions take on the Munster runners-up for a place in the biggest hurling game of the year. It's live on RTÉ2 from 4:30pm on Saturday. #RTEGAA pic.twitter.com/hskYSzjEBQ

— RTÉ GAA (@RTEgaa) July 1, 2022
It's hard to know whether the different lengths of time since they last played will have much of a bearing. Clare looked sluggish in the first half against Wexford, two weeks after Limerick; Kilkenny have never been troubled historically by waiting a month for semi-finals and Cody was enthusiastic about the recovery and training time it would afford his team after beating Galway.
Clare do look to have the more impactful bench - Shanagher (1-02), Shane Meehan (0-02) and Mark Rodgers are on it again despite being pivotal in turning the tide against Wexford.
Only Padraig Walsh, who comes into the Kilkenny starting XV along with Conor Browne as Conor Fogarty and Richie Leahy drop out, scored of the Kilkenny subs last day out.
The quarter-finals suggested the gap between provinces may not be quite as big as some fear. But the facts are that Clare have twice matched the best in the team country for 70 minutes while Kilkenny are in the unique position of being in the semi-finals despite having lost two championship games, to Wexford (at home, when other results could have knocked them out) and Galway. Of course, they might counter that they beat Galway when it mattered more.
The Banner have captured the imagination this summer but Kilkenny would gladly burst the balloon. We'll find out if Leinster has sharpened their needle sufficiently.
Kilkenny: Eoin Murphy; Mikey Butler, Huw Lawlor, Tommy Walsh; Michael Carey, Richie Reid, Paddy Deegan; Adrian Mullen, Conor Browne; Eoin Cody, Padraig Walsh, TJ Reid; Billy Ryan, Martin Keoghan, Cian Kenny.
Subs: Darren Brennan, Conor Delaney, David Blanchfield, Darragh Corcoran, James Maher, Cillian Buckley, Alan Murphy, Walter Walsh, John Donnelly, Richie Leahy, Richie Hogan.
Clare: Eibhear Quilligan; Rory Hayes, Conor Cleary, Paul Flanagan; Diarmuid Ryan, John Conlon, David McInerney; David Fitzgerald, David Reidy; Cathal Malone, Tony Kelly, Shane O'Donnell; Ian Galvin, Peter Duggan, Ryan Taylor.
Subs: Éamonn Foudy, Paudie Fitzpatrick, Aron Shanagher, Shane Meehan, Aaron Fitzgerald, Shane Golden, Darragh Lohan, Cian Nolan, Jack Browne, Domhnall McMahon, Mark Rodgers.
Follow the All-Ireland Hurling Championship semi-finals this weekend, Kilkenny v Clare (5.30pm on Saturday) and Limerick v Galway (3.30pm on Sunday), via our live blog on rte.ie/sport or on the RTÉ News app. Watch live coverage on RTÉ2 and RTÉ Player with live radio commentary on RTÉ Radio 1