We're running out of fiesta weekends for hurling nations so we'll have to make the most of this one.
Two All-Ireland hurling semi-finals coming up and only one of the so-called big three involved.
Clare and Kilkenny come to Croke Park tomorrow just when afternoon tea is over; Leinster champions Kilkenny last winning at this stage in 2019 and runners-up in Munster, Clare, bidding to reach their first final since 2013.
This one is tight and previewing it does involve the need to prevaricate while walking a tight rope, but here goes.
Clare have been the stars of the Munster championship without winning the thing. Fact.
Kilkenny lost twice in Leinster. Fact.
Everybody south of the hurling equator knows the Munster championship to be the superior product. Fact.
So Clare will get the nod? Not so sure.
Both teams are managed by former full-backs called Brian. Serious Brians that know what it takes to get the most out of themselves. Two characters who could be stuck in a lift together for a weekend without muttering a word and not think it odd.
But the mark of Cody is more than that. Over the years his team have developed a culture of often brilliance but always tough bloody-minded hurling. Kilkenny are comfortable on days and places like this. They have no real race memory of being troubled by Clare. In the last five championship meetings between the teams, they haven't lost any.
They weren't too bothered by Limerick either when they beat them in the 2019 semi-final, and they know where the edge is, they live there.
Clare have to play with a controlled fury and complete self-belief.
Do Clare have the experience to hold enough back for those final few minutes of madness?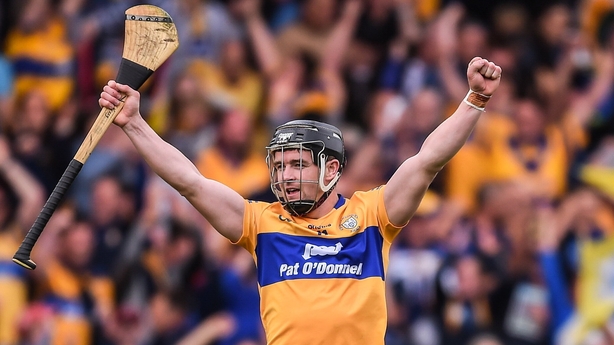 Tony Kelly's sideline cut earlier this summer suggests yes.
They must keep going when having started in a fury they find Kilkenny are just picking them off with jabs and TJ Reid frees.
On paper too, Clare seem to have more matchwinners than Tony Kelly.
John Conlon is a number six you design to play against the Cats, Shane O'Donnell and Peter Duggan, and there's depth on the bench.
On the other hand, Kilkenny's brightest star, TJ Reid, is not scoring as freely as before.
So now do we go with the realists or the romantics?
This is hurling. History tells us that history counts in this game, and I hear you say that Limerick are now closing in on three in a row.
But despite all that, we're old fashioned enough to believe in the effects of Croke Park, the benefit of a wise and ruthless manager, the advantage of having the best goalkeeper and an almost perfect free-taker.
Kilkenny have this, and they have the history, and those stripey jerseys.
I'll whisper it. The stripey ones by a nano-margin, and if they lose, I'll deny that I ever said it.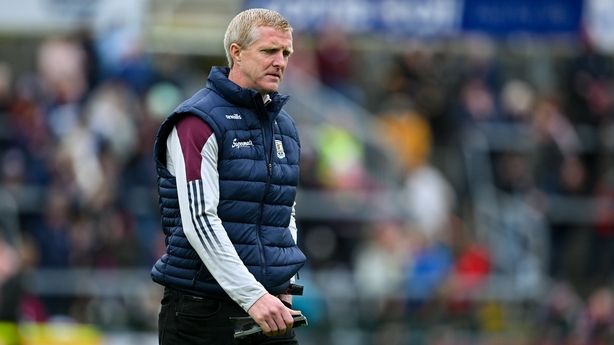 So what about Limerick versus Galway in the second hurling semi-final on Sunday at Headquarters?
This is Limerick's fifth semi-final in a row, while Galway were last here two years ago when they lost that one to the Treaty men.
Galway manager Henry Shefflin still feels the cold in his bones after that handshake from Brian Cody when the Tribesmen beat the Cats earlier in the year.
But that now seems a distant memory. More worrying today for Henry is what Kilkenny did to Galway in the Leinster final a few weeks later, and especially the feeling that Galway were just powerless to stop it happening, while old failings reappeared.
He'll know that John Kiely and Paul Kinnerk would have been taking notes of all those weak spots.
Limerick, meanwhile, have come through a torrid Munster championship where they circled the wagons, dug deep and exhausted all the old cliches of battles and warriors.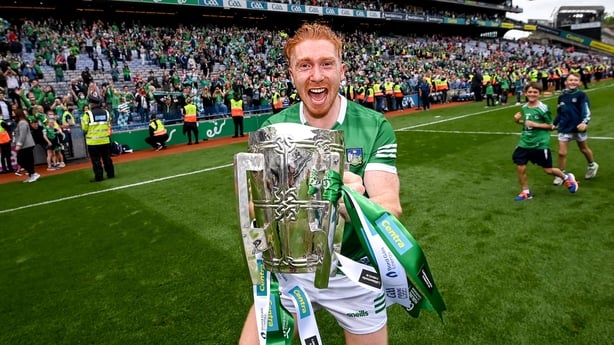 And Harry Potter might be back. The word is that Cian Lynch is due to reappear on Sunday but given the GAA's fondness for smoke and mirrors, we might not be certain of that until after the fact.
Should he return, that only adds to the belief that the odds already rest heavily in Limerick's favour.
Galway's reasons to be cheerful? They were poor enough the last day out against Cork, but to their credit, still managed to survive.
If there was a pre-fight weigh-in and stare-down, Galway look like they have the physique and physicality to go toe-to-toe with Limerick.
But they don't seem yet to have the sustained intensity or hurling to do that for 70 minutes plus.
Galway are a work-in-progress and Henry has done well to get them here with a fighting chance.
Limerick are beyond the stage where a sucker punch might topple them though, and will be back in their third successive final, something they last achieved in the mid-30s, and by the way, went on to a fourth successive the following year.
So that's all from hurling nation this weekend, except to say if you are around Kilkenny at lunchtime on Sunday, drop in and see the minors of Tipperary and Offaly play their All-Ireland final.
The GAA has shrunk the competition somehow, but those young warriors deserve a crowd.
Dónal Óg Cusack was speaking on Morning Ireland
Follow the All-Ireland Hurling Championship semi-finals this weekend, Kilkenny v Clare (5.30pm on Saturday) and Limerick v Galway (3.30pm on Sunday), via our live blog on rte.ie/sport or on the RTÉ News app. Watch live coverage on RTÉ2 and RTÉ Player with live radio commentary on RTÉ Radio 1
We need your consent to load this YouTube contentWe use YouTube to manage extra content that can set cookies on your device and collect data about your activity. Please review their details and accept them to load the content.Manage Preferences