As I sit down to discuss this weekend's quarter-finals, the news has just broken about all three lads being cleared to play. I'd love if the Central Hearings Committee (CHC) meeting was 24 hours later, then I wouldn't have to write about it as I would have had my column submitted.
But it's the elephant in the room now so I may as well speak about it and get it out of the way. The reality here is, no matter what I say or write about it, there is a certain cohort of people who will not believe me, and also just continue to abuse me and that's fine, if that's what people want to do.
I have never experienced the levels of online abuse that I have been subjected to over the last ten days, but obviously that is where society is gone.
I have been involved in sendings off, as have my team-mates, and when you go about an appeal they are very stressful times for players and families. Trust me, I've seen it first hand.
If I am nothing else since I started work on The Sunday Game, I am most certainly pro players. Not being long out of the game I know full well what players do, and what they want.
Whenever a chance has presented itself, in recent times or times ahead, if it makes sense I will back players more so than anybody else. Seeing the lads get cited, followed by proposed bans and suspensions, gave me absolutely zero satisfaction, and I mean that.
"Emotions are always running high in a Munster Championship game, you're always trying to get something on the opponent. But it's really important we keep them in check."

Brendan Cummins examines some unsavoury incidents during the Munster final. #SundayGame #RTEGAA pic.twitter.com/xYpQ66Alm3

— The Sunday Game (@TheSundayGame) June 5, 2022
It is not very nice, and players go through a hard time. A lot of people disagree with what was broadcasted, and a lot agree, while some make up their own agendas to suit themselves. It's like everything really.
The only thing I'll say on the matter is The Sunday Game has always shown talking points, long before I ever was with them. Just go back to last year's Munster final night-time show, when the lads in studio highlighted just two incidents from the game, looking at Aaron Gillane and Seamus Flanagan and debating whether they should have been sent off or not.
And of course there are many more. The lads have now gotten off on a technicality, and more power to their legal team, or whoever it was spotted whatever could be done. We can now look forward to both games, full panels of players, and no excuses.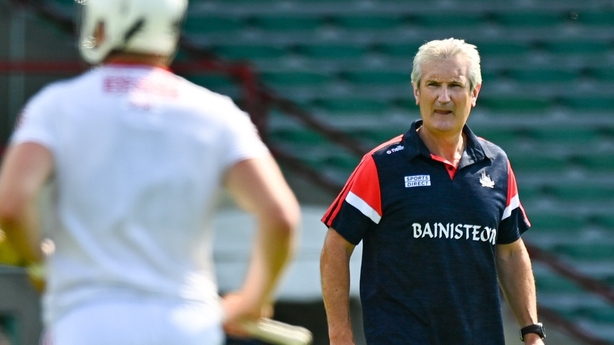 The first big game of the weekend pits Cork against Galway. If anybody can call this game with utter confidence I take my hat off to them, because really, who has a clue which way this is going to go, and what Galway side is going to turn up?
I was impressed with them throughout the Leinster campaign, and always felt when they got to Croke Park it would suit them even more. But that proved to not be the case.
So, there are two things that can happen here. Galway, bull thick with their performance against Kilkenny, come out swinging and land themselves in an All-Ireland semi-final; or else maybe that is their level for now and they limp out of the championship.
I'm torn about what I think, but I'd be confident that Henry will have them hopping and raring to go, with plenty of bite, which could leave them in a good position.
Cork come into this in an ideal scenario - confident, sharp, but most importantly having learned so much after the last two months.
When Kieran Kingston and his management team put a championship team on paper last January, it would be incomparable to where he finds himself now, and maybe that is a good thing.
If we spoke about Cork being in a semi-final after they played Clare people would have laughed at you, but they are 70 minutes away from that, and I think once their forwards match the work that's required, which they are beginning to do, they may sneak it, just.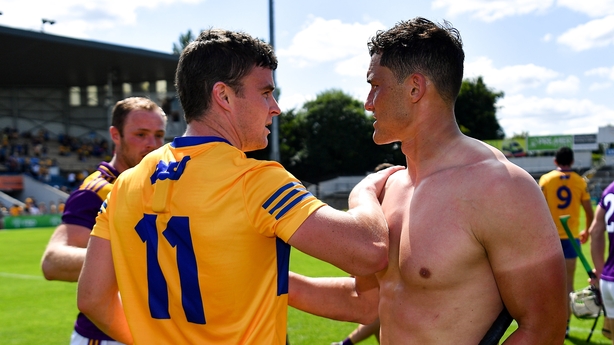 Over the last number of years, Clare seem to have had the hoodoo over Wexford. Of course Wexford are under new management, with new ideas. I still can't judge them. They have been poor for quite a while, raised a serious gallop against Kilkenny when they had to, and couldn't be judged on last weekend.
If they were to lose by ten points people would say, 'ah sure, they haven't been going great since the league semi-final bar a big win against Kilkenny', and if they were to win people would be saying, 'sure, they beat the Leinster champions', hence it's hard to tell where they're at.
They will need all their big players to perform, but if they do that I think Wexford are a good side. For Clare, it's somewhat straightforward. If the Clare team that played in the Munster campaign shows up, they win.
But of course there is always the fear that the Munster final will have taken so much out of them. I think if Clare get to Croke Park, they will relish it. They would love a hop off Kilkenny, and the big open pitch would suit them perfectly.
This weekend is a massive game for Clare, because if they were to lose, how would they judge the year then?
So it's a tricky one. But Lohan and Co have had them hopping for every single game to date, and I would imagine that this Saturday will be no different. I think they may just have too much.
Listen to the RTÉ GAA Podcast at Apple Podcasts, Soundcloud, Spotify, or wherever you get your podcasts.
We need your consent to load this rte-player contentWe use rte-player to manage extra content that can set cookies on your device and collect data about your activity. Please review their details and accept them to load the content.Manage Preferences
Follow the All-Ireland Hurling Championship quarter-finals on Saturday, Galway v Cork (1.45pm) and Clare v Wexford (3.45pm), via our live blog on rte.ie/sport or on the RTÉ News app. Watch live coverage on RTÉ2 and RTÉ Player commencing at 1.15pm with live radio commentary on RTÉ Radio 1